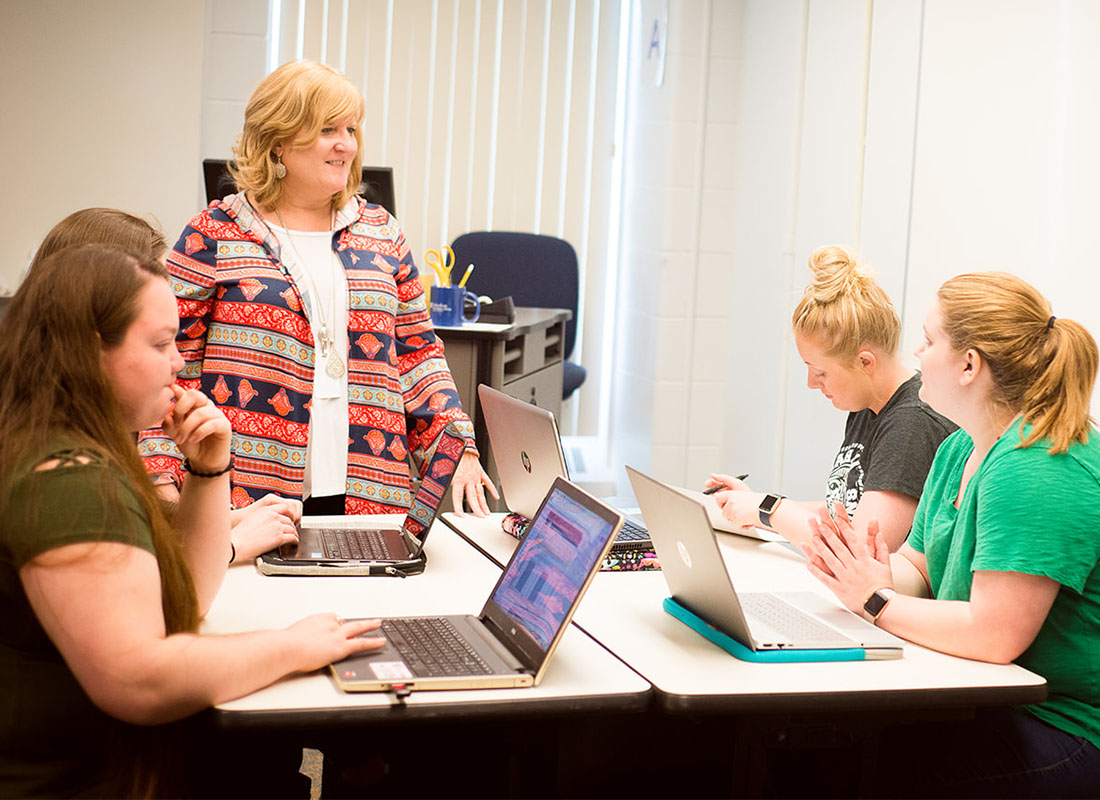 Parkersburg, W.Va. (November 30, 2020) – The Council for the Accreditation of Educator Preparation (CAEP) recognized the WVU Parkersburg Elementary Education program as one of nine providers recognized for their leadership and commitment to continuous improvement.
The Frank Murray Leadership Recognition for Continuous Improvement is named after the founding President of Teacher Education Accreditation Council (TEAC) Frank Murray. He served as chairman of the TEAC Board and one of the initial CAEP Board of Directors members. The recipients of the Frank Murray Leadership Recognition for Continuous Improvement award showed accreditation where there was no area for improvement.
Dr. David Lancaster, WVU Parkersburg Education division chairperson and professor, has worked to revise the Elementary Education program to address the new CAEP Elementary standards and meet the West Virginia Department of Education requirements for yearlong residency.
"The award validates what we have been working on for the past seven years as we restructured our program to meet the rigor of the CAEP standards," Dr. Lancaster said. "It is evidence supporting what we already knew about our program; it is excellent."
Recipients are selected by the Educator Preparation Providers (EPP). The EPP evaluates providers' performance regarding their readiness for the challenges that arise in America's classrooms, showing equity and excellence in their preparation of teacher candidates.
"This award is directly connected to the hard work of the Elementary Education team at WVU Parkersburg," Dr. Lancaster said. "The collaboration between my WVU Parkersburg team and our partnerships have taken us beyond my expectations."
This is the first accreditation from the CAEP given to the WVU Parkersburg Education Department; however, the department previously received accreditation by the National Council for Accreditation of Teacher Education. Receiving accreditation ensures teacher candidates meet rigorous standards prior to graduation. Teacher candidates with an Elementary Education degree from WVU Parkersburg have the option of securing a teaching certificate for any state in the United States.
For more information on the WVU Parkersburg Education Department, visit wvup.edu/education or contact Dr. David Lancaster at dlancas1@wvup.edu.