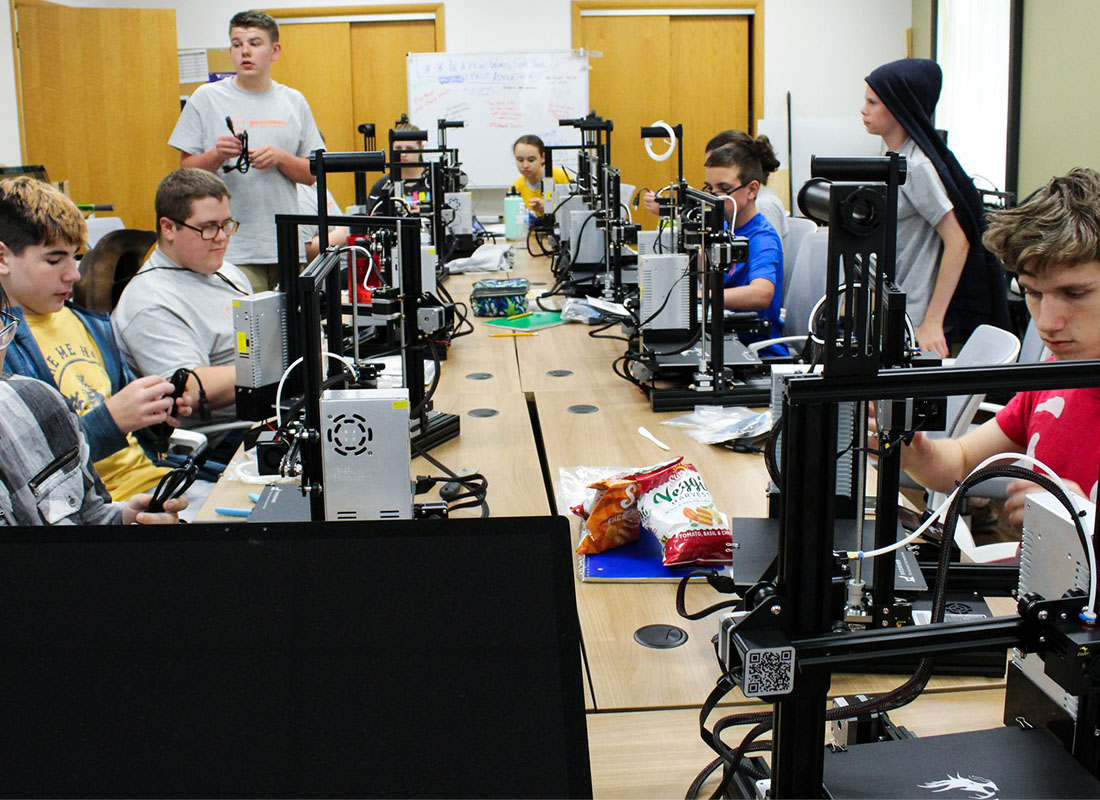 Parkersburg, W.Va. (December 2, 2020) – West Virginia University at Parkersburg will make going virtual fun for Mid Ohio Valley's youth. From December 28 to 31, the WVU Parkersburg Workforce and Economic Division will host a Virtual Teen 3D Printing Academy, an educational STEM (science, technology, engineering and mathematics) experience.
"What we do is build students' knowledge of technology and processes used from the foundation up; we do this through a guided build of a 3D printer, with explanations about each component along the way," said Logan Mace, WVU Parkersburg program coordinator.
Usually, the event would be in-person, but with the COVID-19 pandemic numbers rising, WVU Parkersburg will deliver the classes via Zoom, from 9 a.m. to 1 p.m. Students will be provided with a 3D printer to keep. The academy will also provide students with a spool of filament, enrollment in the Maker Club with the first's month dues paid and a swag bag.
Instructional content will include: introduction to 3D printing, building a 3D printer, learning the components and functions of a 3D printer, the 3D printing process, exploring the 3D printing slicer Cura and settings for common materials, 3D printing troubleshooting and using 3D printing in various professional fields.
"My hope is each student will be engaged because it's a subject they are choosing to learn," Mace said. "I love having students who are genuinely interested and apply the knowledge learned to their lives, and I predict it will be as engaging and fun as in-person, just a little different."
The class is $150 per person, and registration must be received by December 14. The 3D printer must be picked up on December 17 or 18 before 4 p.m. Please email wed@wvup.edu or call 304-420-8606 for more information and to make arrangements to pick up supplies. Visit wvup.edu/3d-printing to download an application. Limited seats are available, so call ahead to make sure open spots remain.