WVU at Parkersburg Foundation
With the generosity of individuals and businesses, large and small, we've grown with and for the college, its students and our community. For nearly five decades, we've helped WVU Parkersburg expand its facilities and construct a solid curriculum responsive to the changing needs of the local and national economy.
Help Us Celebrate 60 Years By Participating in a Ring Giveaway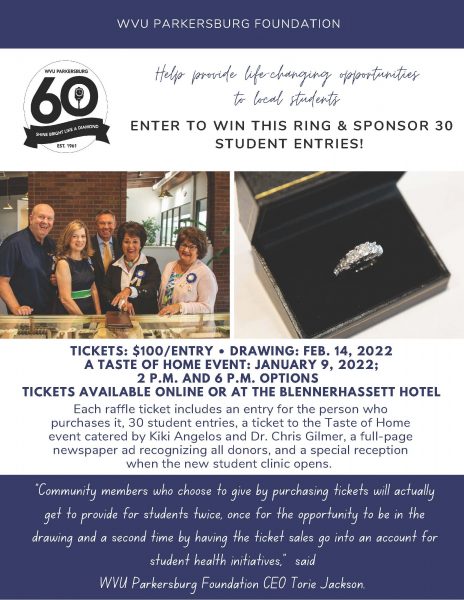 To purchase a ticket, follow this link, enter your desired donation amount (one ticket is $100),  select "ring raffle" from the dropdown menu (this may require you to "accept cookies" depending on your browser), click "donate with PayPal" and follow the prompts to complete the transaction. Your name will be added to the guest list and your raffle ticket will be mailed to you.