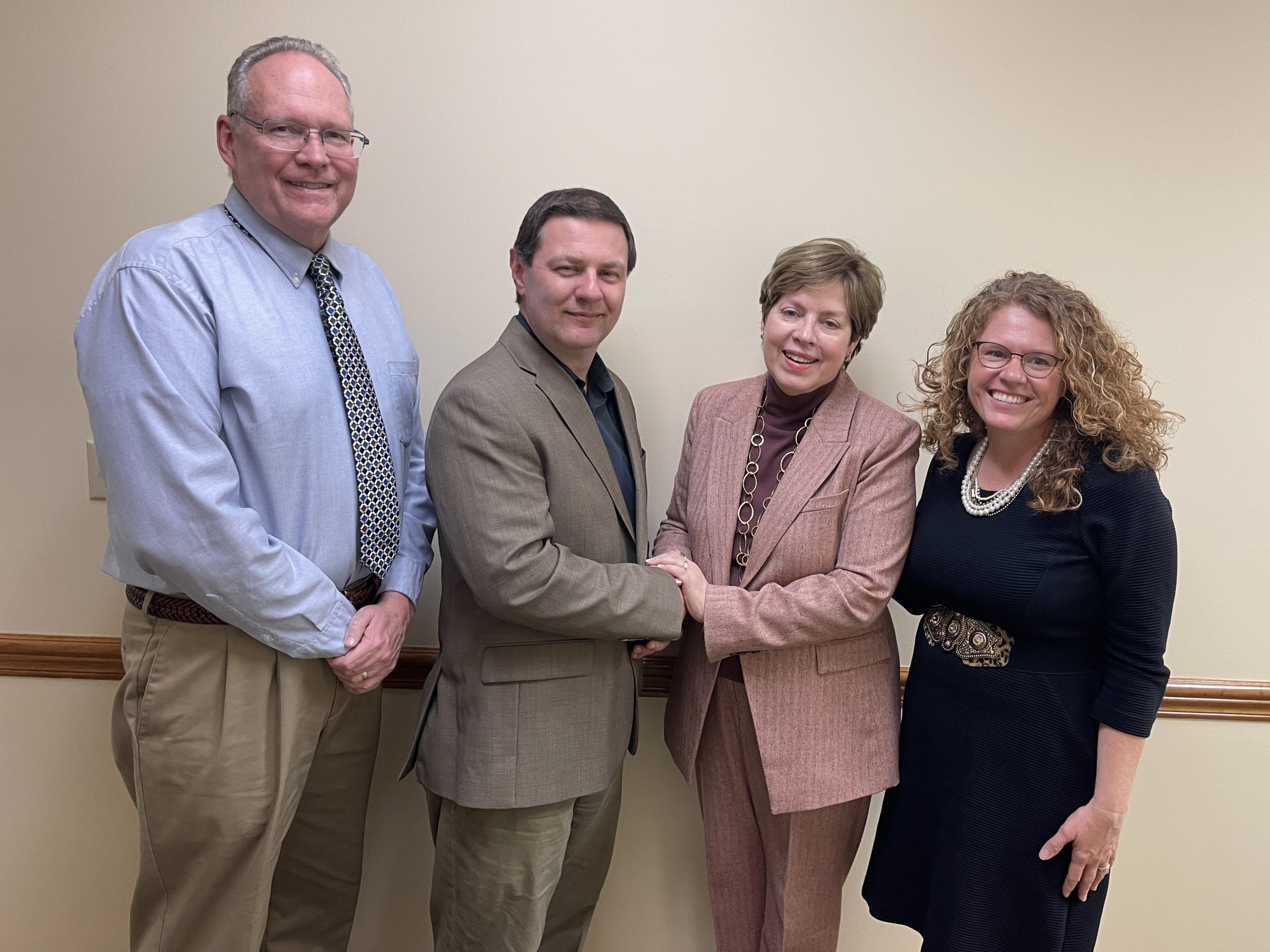 Parkersburg, W.Va. (February 10, 2023) – With a focus on creating new technology companies in the Mid-Ohio Valley, Professor Charles Almond will serve as WVU Parkersburg's first C.O. and Charles F. Erickson Distinguished Faculty Chair in Entrepreneurship.
"Professor Almond's proposal embodied what The Erickson Foundation envisioned when the C.O and Charles F. Erickson Distinguished Faculty Chair in Entrepreneurship was established," said Kathy Eddy, Trustee, The Erickson Foundation. "He intends to challenge students to develop entrepreneurial ideas that can lead to a business, including assisting them to develop a business, marketing plan and hopefully attract investors. In addition, his vision includes the intent for the businesses developed to remain in the local area. I see that as a win for WVUP and a win for our community."
Almond's proposal for the distinguished faculty chair is based in his discipline of computer science/software engineering program, as well as the information technology program. His proposal includes recruiting students to come up with innovative ideas for their own potential software businesses, mentoring students as they start developing their products, and working with students through classes to create the software for their business. The proposal also includes helping students to incorporate their businesses and become connected with resources for advertising and marketing, as well as accounting and financial management. The project culminates with helping students create a "pitch" for their business to potential investors.
"These engagement goals should foster an entrepreneurial spirit of creativity, opportunity, and innovation among students," Almond said. "Students who take advantage of this will also benefit from applying what they are learning in a much more significant and meaningful way."
Funded by The Erickson Foundation, this distinguished, endowed faculty chair position is designed to enhance faculty/student partnerships to promote faculty and undergraduate research to engage students in advanced experiential learning opportunities, and to promote faculty and student academic endeavor.
"We appreciate The Erickson Foundation for recognizing the value of the faculty at WVU Parkersburg and understanding their significance to our community's success," Interim President Dr. Torie Jackson said. "We challenge the faculty member to apply and test academic knowledge and strategies in field-based, hands-on situations and to infuse that real-world experience into teaching, mentoring, and research strategies to enhance experiential learning. In this proposal, we hope to see new technology companies emerge and operate in the Mid-Ohio Valley."
Selection for the distinguished chair was open to faculty members teaching in all academic and technical disciplines currently offered by WVUP. This will be a rotating appointment. The initial appointment will begin with the spring 2023 academic term and will be for a two-year period with the possibility, but not the guarantee, of renewal for one additional two-year period for a maximum total of four years.