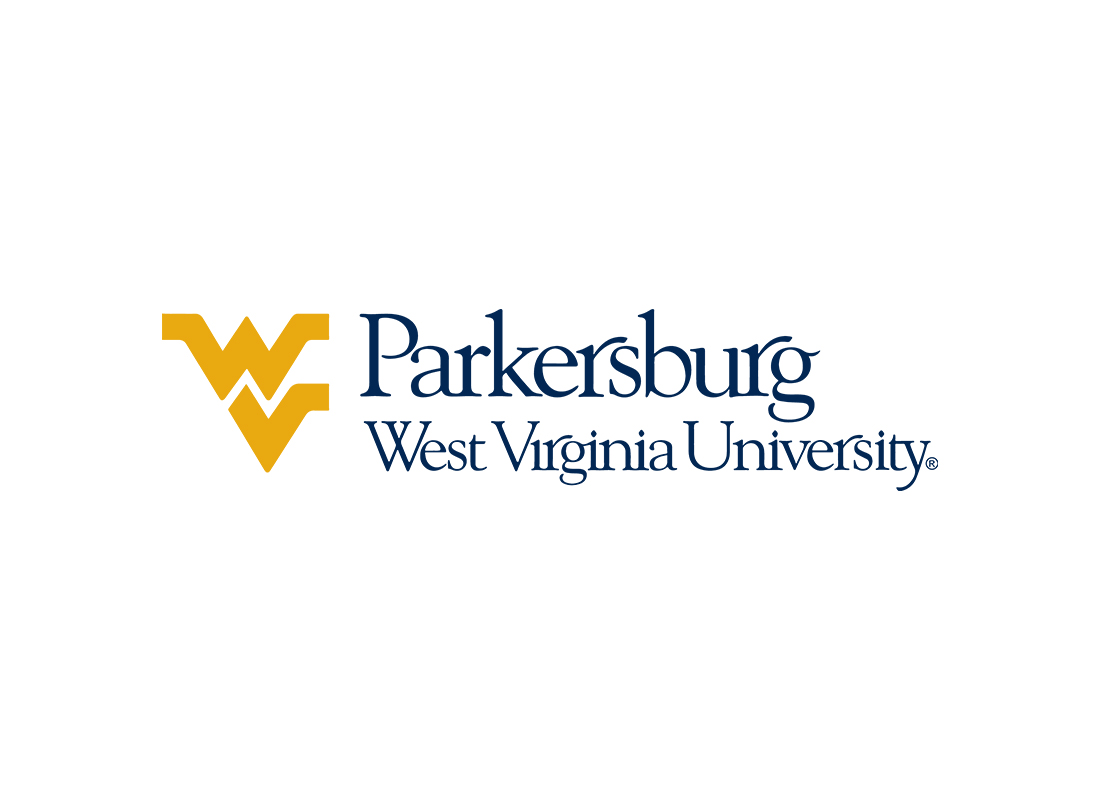 Parkersburg, W.Va. (Jan. 10, 2023) – West Virginia University at Parkersburg is proud to announce its President's and Dean's scholars for the Fall 2022 semester.
President's Scholars
Students on the President's List maintained a 4.0 grade point average while earning 12 or more hours of college credit. The scholars include:
Calhoun County – Creston: Hannah Stephens;
Clay County – Clendenin: Tabitha Adkins;
Doddridge County – Salem: Teira Parrish;
West Union: Jared Harris;
Hardy County – Moorefield: Jordan Mongold;
Jackson County – Cottageville: Makayla Edwards; Adam Hoschar;
Evans: Maria Harrah; Madison Hatcher;
Given: Megan Barnett;
Le Roy: Alexis Knopp; Alexis Copeland;
Ravenswood: Jordan Knotts; Fiona Lane; Samantha Pittman; Benjamin Queen; Marissa Simmons; Amy Waugh;
Ripley: Kendra Casto; Maggy Criser; Hunter Harper; Miranda Johnson; Amanda Lee; Jasmine McClure; Hunter Miller; Zaya Settle; Savanna Whited; Johnathan Zuniga;
Kanawha County – St. Albans: Skyler Nomar;
Lincoln County – West Hamlin: Ashley Burns;
Mason County – Letart: Emma Gibbs; Adrianna Stewart;
Evans: Stella Turner;
New Haven: Bryton Grate;
Mercer County – Princeton: Summer Goad;
Ohio County – Wheeling: Jacie Baker;
Pleasants County – Belmont: Kamryn Armstrong; Samuel Kincaid; Logan White;
St. Marys: Allison Amos; Jenna Barnhart; Aliyah Bennett; Olivia Birkhimer; Jaela Davis; Wilvens Faucette; Ava Giovinazzo; Sophie Greenleaf; Emily Hadley; Sydney Maston; Willow Peyton; Mia Schofield;
Waverly: Layne Kincaid;
Ritchie County – Cairo: Valerie Bircher;
Ellenboro: Abbie Shepler;
Harrisville: Carigan Hayes; Alexander King; Haley Martin; Haley Nutt; Kaitlyn Sullivan;
Pennsboro; Andrea Davis; Chandos Hamilton; Alyssa Smith; Kiarra Weekley;
Roane County – Spencer: Katie Maldonado; Cadin Raines; Kaley Sisk; Marleigh Unger; Zachary Whitehouse;
Tucker County – Davis: Sara Luzier;
Tyler County – Friendly: Thomas Hill;
Middlebourne: Breauna Anderson; Aleeah Fletcher;
Sistersville: Emma Grimes; Sierra Underwood;
Wirt County – Elizabeth: Chad Crouser; Madison Devaughn; Autumn McKenna; Hailey Sams; Lauren Somerville;
Leroy: Morgan Cale;
Palestine: Peyton Richards; James Riggs; Adeline Sims;
Wood County – Belleville: Zoey Smith; Travis Turley;
Davisville: Brandon Dix; Amy Hutton;
Mineral Wells: Jessica Ellis; Eli Francis; Jessica Life; Justin Maze; Haley Parsons; Elizabeth Weaver;
Parkersburg: Rikki Barre; Casie Bevins; Tabitha Bingle; Makayla Burns; Emily Cogar; Valerie Correale; Mattyson Darling; Jonathan Defibaugh; Megan Dennis; Chelsie Fast; Ashley Fornash; Lloyd Frazier; Laura Gant; Emily Givens; Amber Graham; Mikaela Grant; Kaylee Hall; Joshua Hammer; Cole Hanshaw; Amelia Hartzog; Carson Huck; Shaley Hughes; Jacelyn Hyde; Rylee Jones; Kaitlyn Ketron; Cassidy Knight; Sean Lilly; James Malson; Tyler Martin; Abigail Moore; Blaiz Murray; Elizabeth Onuoha; Hannah Parsons; Kaylyn Parsons; Alison Philpott; Tallon Plum; Abram Poling; Isabella Reidmiller; Danielle Sartin; Jessica Sharp; Natalie Slusher; Alexandra Tennant; Nhi Tran; James Voutour; Phillip Wilson; Markie Wolfe;
Rockport: Kaleb Dean; Ryan Kimes;
Vienna: Devon Fancher; Lauren Hissem; Makynna Leversee; Emily Newbanks; Sofia Olson; Niveah Smith; Tabitha Tolley; Kelsey Tylka; Leslie Yetter;
Walker: Devin Cooper; Chere Jenkins;
Washington: Kenzie Johnson; Emily Jones; Alexander Life; Gracie Lowers; Michael Midkiff; Aurora Slusher;
Williamstown: Rickie Allen; Austin Bosgraf; Tara Boyce; Audrey Coiner; Tiffany Evans; Wyatt Hall; Riley Oblisk; Kaden Spencer; Claire Strobl;
Ohio – Athens: Adam Fox; Megan Hall;
Belpre: Kelly Byrne; Megan Gorham;
Beverly: Jadelynne Baker;
Coolville: Justin Fought;
Little Hocking: Lydia Johnson; Aaron Shutts;
Malta: Tori Gormley;
Marietta: Madeline Hawkins; Samantha Matheny; Michael Yonis III;
Newport: Lindsey Cross;
Racine: Christian Howell; Domenic Nudi;
Rutland: Shalynn Mitchell;
Vincent: Brayden Hanes; Ethan Lang.
Dean's Scholars
Students named to the Dean's List maintained a 3.5 grade point average while earning six or more hours of college credit. The scholars include:
Barbour County – Philippi: Makenna Howe; Megan Rumney;
Cabell County – Culloden: Breanna Akers;
Huntington: Felicia Gross;
Lesage: John Legg;
Ona: Sierra McCracken;
Calhoun County – Arnoldsburg: Lexi Gregory;
Spencer: Caroline Northedge;
Doddridge County – New Milton: Maria Bee; Emily Gola;
Salem: Isaiah Ash; Julie Blake; Makenna Curran; Hailey Keith; Madison Lagasse; Abby McDonough; Emily Powers; Nora Sias; Abigail Thomas;
Smithburg: Heidi Kniceley;
West Union: Adam Burnside; Ethan Cross; Emma Frankenberger; Amanda Gist; Phoebe Hurst; Haley Lynch; Gabriel Stewart; Anna Trent; Mackenzie Underwood; Maleah Weber; Caleb Wekseth;
Troy: Sidney Hinzman;
Fayette County – Ansted­: Victoria Boggs;
Grant County – Petersburg: Wesley Cosner; Crystal Kuykendall;
Hampshire County – Purgitsville: Abigail Eye;
Romney: Bethany Kesner; Madison Wilkins;
Hardy County – Mathias: Nicole Cook-Tusing;
Harrison County – Salem: Maggie Sleeth;
Jackson County – Cottageville: Kaylin Butler; Tahkeya Wolfe;
Evans: Jason Barr; Shannon Hill; Cole Hutton; Benjamin Smith; Lucas Smith;
Gay: Kelci Ashby; Brianna Drennen;
Kenna: Taylor Leaptrot; Taylor Myers; Megan Pauley;
Millwood: Molly McCutcheon;
Ravenswood: Damien Caldwell; Jenny Dixon; Samantha Eades; Case Fletcher; Taylor Heath; Chelsey Helmick; Raygan Hickman; Emma Jacobs; Richard Mahan; Alexia Mynes; Autumn Pursley; Jonathan Reynolds; Deanna Schindler; Riley Shockey; Alyssa Smith; Myna Spencer; Keiah Stewart; Adrien Whited; Corbin Wilkins; Kylee Williams; Kinsey Wolfe;
Ripley: Kyanah Baldwin; Cassandra Boggess; Kanyon Evans; Gabriel Haynes; Megan Higgins; Megan Kay; Gage Parsons; Lillith Parsons; Morganne Phillips; Ian Roach; Abigail Roberts; Laken Shaffer; Robin Sheppard; McKenzie Stalnaker; Marley Summers; Emily Webb; Makenzie Woodford;
Sandyville: Kasara DiSciullo; Patrick Francis; Anna Salvado; Chloe Shinn; David Smith;
Jefferson County – Ranson: Miranda Day;
Kanawha County – Belle: Chad Brown;
Charleston: Ryan Dormagen; Jody Farmer; Virginia Thomasson;
Cross Lanes: Lisa Taylor;
Dunbar: Esther Moore;
Elkview: Ashley Eplin;
St. Albans: Lindsey Brewer;
South Charleston: April McCune;
Lewis County – Jane Lew: Erica Anderson; Angela Queen; Gracie Spiker;
Logan County – Chapmanville: Shawn Wolford;
Marion County – Fairmont­: Richard Cole;
Mason County – Leon: Valissa Bailes;
Letart: Sophie Beattie; Paige Berkley; Brittni Kaylor; Noah Litchfield;
New Haven: Trayner Howard;
Point Pleasant: Eian Grigsby; Ally Harper; Carla Stover;
Mineral County – Burlington: Cayleigh Ketterman;
Monroe County – Ballard: Andrew Bonnell;
Ohio County – Wheeling: Marlena Jasper;
Pleasants County – Belmont: Emma Broce; Delaney Brookover; Andlyn Corathers; Sage Harper; Kyle Jones; Michelle Neff; Ian Niemczyk;
Friendly: James Heflin; Joleen McBrayer;
Pleasants: Kiera Martin;
St. Marys: Isaac Anderson; Adam Bennett; Chance Cox; Cole Darnold; Ethan Davis; Zoe Davis; Josiah DeMoss; Halle Deweese; Mariah Evans; Haley Farson; Jacob Hashman; Chrissa McCoy; Adam Mercer; Mary Morrison; James Powell; Joey Ramsey; Paige Rogers; Lillian Snyder; Bella Tagliarini; Juan Timmons; Eric Wherry; Brayden Whited; Carson Wyborney;
Waverly: Sydney Cummings;
Putnam County – Poca: Tammy Naylor;
Red House: Amanda Blackshire;
Scott Depot: Adrien Gibbs;
Randolph County – Elkins: Alyssa Severino
Ritchie County – Cairo­: Denzel Edwards; Alex Hendrickson; Landyn Jenkins; Bryar Lamp; Breanna McKnight; Roxy Monroe; Sean Murphy; Abigail Nichols; Angela Stewart; Colton Walton;
Ellenboro: Brie Butta; Madison Hall; Chesnee Williams;
Harrisville: Hayden Bartlett; Gavin Britton; Lily Butcher; Ada Chen; Garrett Copeland; Trevor Cowan; Garrett Cunningham; Gavin Easton; Riley Gribble; Ethan Haught; Sarah Hill; Larissa McDonald; Cayden Moore; Quentin Owens; Russell Owens; Rebecca Sullivan;
Pennsboro: Joshua Carmichael; Olivia Dodd; Andrew Freeland; Jayci Gray; Macy Hilvers; Heath Knight; Tanner Langmeyer; Ian Martin; Levi McKenna; Vanessa Patton; Marin Rader; Conner Shaffer; Angelina Starkey; Ryan Weekley; Rachelle White; Tanyon White; Alexia Whitehair;
Petroleum: Robert Castillo;
Pullman: Maxwell Molessa;
Smithville: Lisa Tallhamer;
Roane County – Gandeeville: Brianna Fields;
Looneyville: Karli Greathouse; Coleen Mitchell; Olivia Morehead;
Reedy: Erica Ellison; Paige Mealey; Holly Terrell;
Spencer: Kyan Douglass; Carter Gaughan; Madison Rhodes; Angela Simons; Krista Taylor; Dylan Whiting; Kalista Williams;
Walton: Emma Looney;
Tyler County – Friendly: Kashia Brown;
Middlebourne: Tyler Ferrell; Addison Fletcher; Scott Gorby; Kaylee Haught; Christopher Hayes; Zoe Lemasters; Hayden Montgomery; Allison Watson; Allison Wince;
Paden City: Justin Barker;
Pennsboro: Madison Lovejoy; Autumn Shepherd;
Sistersville: Sydney Deaton; Hali Devaughn; Abigail Kimble; Leslie Morgan; Hallie Placer; Kaci Shanabarger; David Wickham;
Wayne County – Kenova: Tasha Curnutte;
Wetzel County – New Martinsville: Ashton Jackson; Holly Moore; Erika Perry; Brody Seckman; Braeden Wall; Jaden Williams;
Paden City: Kyra Dennis; Kylee Yeater;
Wirt County – Elizabeth: Hannah Blansett; Anthony Browning; Madelynn Cogar; Meredith Cottrell; Kylie Cox; Hayden Curfman; Kaleigh Fought; Kennedy Harris; Jordan Hickman; Jody Hill; Lynsey Munday; Kaeleigh Parsons; Mika Parsons; Daniel Pitts; Trinity Sears; Cheyann Seevers; Dalton Starcher; Nicole Wood; Edwin Wriston;
Palestine: Addie Bailey; Hailey Noland; Dakota White;
Wood County – Belleville: Logan Bowman; Jordan Flinn; Morgan Habeb; Alisha Hayes; Jeremiah Joyce; Chloe Lott; Anna Smith;
Boaz: Anna Amrine; Elijah Conger;
Davisville: Ashleigh Carter; Alice Cochran; Kailey Elliott; Trenton Gaston; Eliza Lawrentz; Timothy Lawrentz; Landon McGary; Baelyn Rhyne; Emilee Richards; Geneva Whitlatch;
Mineral Wells: Ashley Braniff; Aaron Crites; Zachary Cumpston; Dylan Daley; Nathan Ford; Kaytlyn Harper; Robert Jarvis; Adam Kelly; Haleigh Kent; Abigail Lathem; Randy Lin; Aiden Maze; Sean McCartney; Jayde Metz; Amber Morris; Wyatt Napier; Michael Navarro; Colton Parsons; Delaney Parsons; Kayla Payne; Lauren Powers; Aimee Rhoades; Colton Richards; Rylee Richards; Olivia Smedley; Megan Swearingen; Chelsey Yates;
Parkersburg: Samuel Abels; Isaac Algmin; Abby Anderson; Kolten Arnott; Austin Atkinson; Sean Ayers; Jaya Bell; Taylor Black; Chloe Blatt; Peyton Board; Tara Boston; Dylan Bowers; Kathryn Bowers; Kristen Brandjes; Joseph Bredon-McFarland III; April Brooks; David Buchanan; Nicole Buck; Stephaine Burchard; Lakyn Campbell; Gabriel Cantwell; Maxwell Carnes; Sean Carpenter; Raelee Chambers; Mason Cheuvront; Addison Colgrove; Caden Collins; Nadia Colombo; Wesley Comeau; Chad Conner; Brooklyn Craig; Alexis Dailey; Stephen Dailey; Emma Daley; Allison Davis; Kira Dowler; Haley Drake; Halley Durkin; Laura Elder; Bradley Emerick; Jamie Enoch; Carmen Ezell; Eric Fajardo; Seth Fallon; Allison Felker; Danielle Folwell; Stacey Fordyce; Tobin Francisco; Lincoln Geary; Addison Geibel; Dominic Ginanni-Smith; Mary Goe; Shelby Goodwin; Rhylea Graham; Alivia Gray; Rachael Green; Tiffanie Grubbs; Nickia Hardman; Logan Hartshorn; Payton Harvey; Gavin Hendershot; Colton Hesson; Riley Hilling; Jasmine Hockman; Abigail Homan; Emilia Horton; Adrienne Isaacs; Lillie Jett; Allison Johnson; Kayleigh Johnson; Sherri Jones; Owen Joy; Logan Keefer; Addison King; Johnathon Laxton; Isabella Leeson; Gavin Lemley; Michele Looney; Casey Mahoney; Sophia Mahoney; Aydan Maluski; Madison Marks; Taylor Marks; Elizabeth Martin; Kimberly Matheny; Elijah McCune; Wesly McCune; Lauren McDonnell; Meridith McKain; Kasey McKinney; Randy Merced; Aiden Merritt; Ava Metheny; Jill Metheney-Winans; Kris Miller; Lauren Modesitt; Cody Moore; Clay Morgan; Kaelin Morris; Megan Morris; Melissa Morris; Jessica Morrison; Coleen Nicoles; Sydney Nuckolls; Alisha O'Connor; Jessica Perkins; Lyndsie Pinkston; Meredith Poole; Laken Propps; Samantha Radcliff; Noah Ray; Kalyn Ring; Ryder Rollins; Christina Roush; Isabella Rutherford; Madison Sandy; Harley Saxton; Logan Schartiger; Parker Schartiger; Abrielle Schmitt; Megan Seevers; Ella Slack; Emma Smith; Hanna Smith; Wade Smith; Angel Spangler; Krista Sponsler; Amariah Sprouse; Serenity Sprouse; Alex Stanley; Kaydence Steele; Levi Stone; Tiana Tauber; Ashlynn Taylor; Helena Teltscher; Elijah Thomas; Reganne Thomas; Allison Thompson; Jocelynn Thorn; Samantha Tingler; Elliza Towner; Devin Vincent; Jena Vincent; Britney Vrolyk; William Watson; Jessica Wells; Zachary West; Kalvin Westfall; Lily Wharton; Mindy Whitacre; Gracie Wilkinson; Avery Williams; Heidi Williams; Hollie Williamson; Olivia Wilson; Nelson Woofter; Cassandra Yoak; Ayden Yost; Brady Young;
Rockport: Sharon McCoy; Jonathan Winkler;
Vienna: Yasmeen Alamin; Anthony Alawat; Jason Almond; Kayleigh Armentrout; Olivia Ashley; Aliana Bennett; Isabel Bhati; Dylan Bond; Emily Bond; Caielah Chandler; David Chandler; Elizabeth Collie; Katelyn Collins; Dawson Cyran; Emily Davis; Isabella Deangelo; Sophia Deramo; Jessika Doster; Riley Dunbar; Anna Earl; Brian Flinn; Chelsea Haught; Ashton Henke; Abigail Hines; Carley Holbert; Matthew Jaimes; John Justice; Quentin Kennedy; Caden Kotarski; Heather McGowan; Ethan Metz; Annette Mildren; Garrett Napier; John O'Brien III; Talia Patterson; Hallie Pierce; Lucila Rodriguez; Mariah Sands; Cleo Spader; Claire Tatterson; Emily Terrell; Cameron Tracewell; Annmarie Uhl; Addison Warman; Olivia Welch; Rylee Wise; Kathleen Wright; Bastet Zyla;
Walker: Timothy Bower; Chad Cottrill; Mya Green; Kathryn Hayes; Ivy Hogue; Meghan Isaacs; Torrence Piggott; Katelyn Uppole;
Washington: Priscilla Brady; James Cayton; Sara Ellem; Alayna Goff; Jackie Hunt; Chasity Kerns; Heather Lawson; Sophie McClure; Kadence Riggle; Mikayla Satow; Morgan Smith; Sarah Smith; Logan Snyder; Parker Watson; Mackenzie Williams; Ramona Wilson; Julie Wolfe; Brooke Young;
Waverly: Payton Bunch; Elaina Hull; Brookelyn Reynolds; Sara Smith; Brianna Winsett;
Williamstown: Kaci Adkins; Dylan Ashley; Emily Bailey; Justin Blevins; Gage Carpenter; Aiden Corbett; Devon Dalrymple; Tyler Fenton; Avery Flinn; Alayna Garst; Harbor Haught; Kamryn Haynes; Alayna Hoffmann; Alexander Hurst; Georgie Inman; Alexander Irvin; Shawntel James; Ava Johnson; Brylee Jones; Bo Kimble; Riley Landis; Jedidiah Lane; Darian Leach; Grace McWherter; Alex McGary; Macy Morgan; Trevor Oates; Katie Schreckengost; Avery Smith; Willow Somerville; Mohamed Sow; Janet Staats; Karly Starcher; Alyssa Stump; Alexander Tawney; Matthew Taylor; Brayden Vannoy; Leslie Villers; Conner Walker; Gabrielle West; Logan White; Payton Woodard;
Arizona – Chandler: Maryann Garcia;
California – Imperial Beach: Melyssa Suchalla;
Georgia – Lakemont: Deborah Racadag;
New Jersey – North Plainfield: Nahmira Tilghman;
Nevada – Las Vegas: Jessica Lyon;
Ohio – Athens: Sydnee Whaley;
Belpre: Kylee Bethel; Whitley Dotson; Alanna Hanlon;
Beverly: Alexis Cook; Hunter Mahoney;
Caldwell: Shailyn Hayes; Klaudia Rayner;
Coolville: Joshua Simmons; Jacob Stealey;
Cutler: Alexander Eckhart;
Fleming: Hunter Schrader;
Kenton: John Kasler;
Little Hocking: Cole Hungate; Tyler Kerns; Robert Sole;
Lowell: Abagail Offenberger; Kathryn Offenberger;
Marietta: Katie Beck; Derek Duckworth; Elizabeth Fisher; Courtney Griffiths; Stephanie King; Kalei McGlumphy; Anna Moening; Amanda Page; Mariah Parks; Emma Pfeiffer; Nicholas Spurr;
New Matamoras: Nicole Haught;
Portland: April Fraley;
Proctorville: Hannah Carroll;
Reedsville: Melissa Cowdery;
Senecaville: Travis Clark;
Waterford: Hannah Guiler;
Wheelersburg: Tiffany McClelland;
Pennsylvania – Plymouth: Dominique Bekanich;
Tennessee – Antioch: Yasmin Gonzalez;
Murfreesboro: Tammy Barr;
Texas – Donna: Julio De Leon;
Virginia – Galax: Andrew Killon;
Sugar Grove: Joshua Jackson.