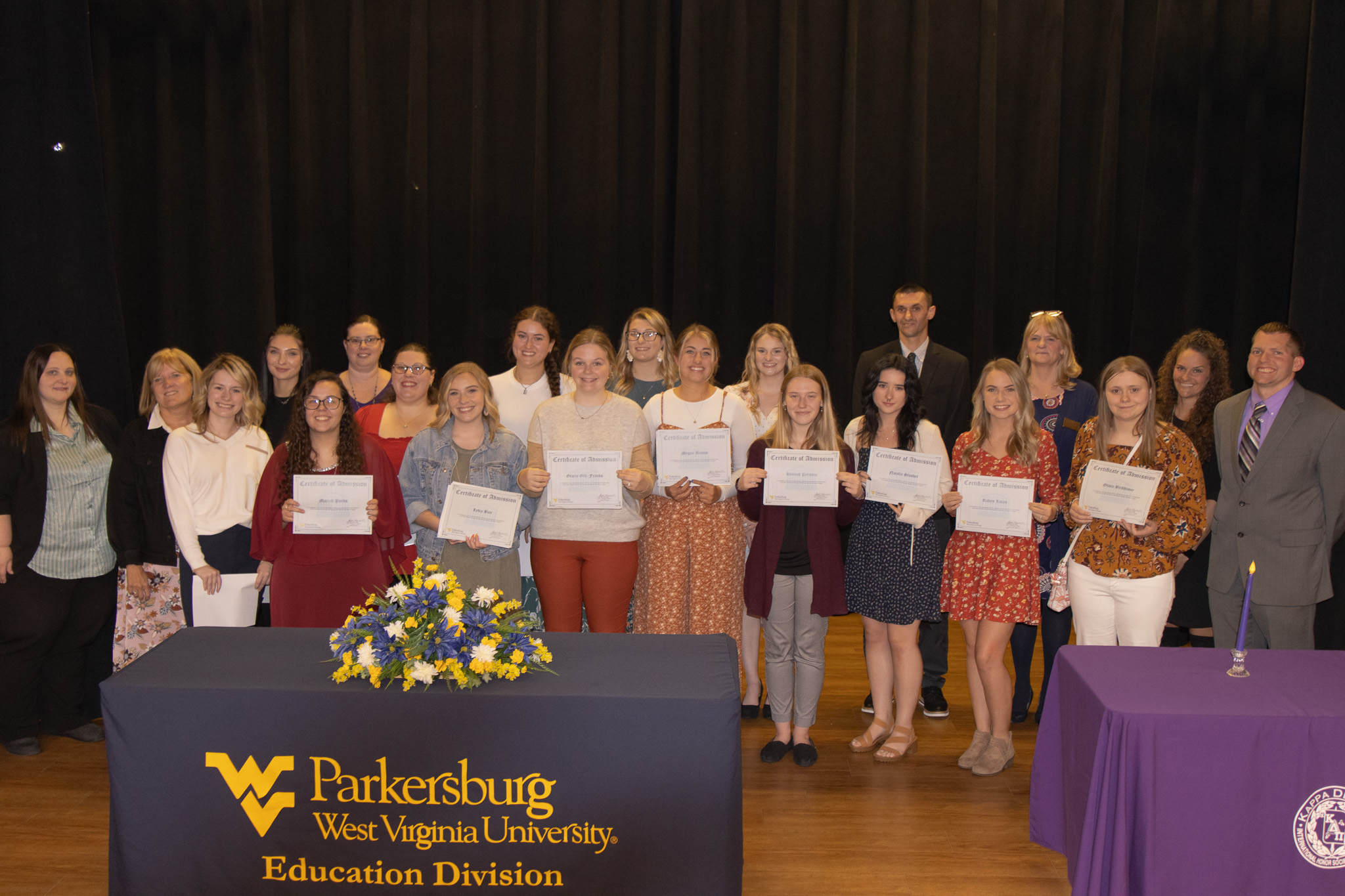 WVU Parkersburg signs new students into Education program
The WVU Parkersburg Professional Studies Division hosted a ceremony Monday, Sept. 18 to honor students being admitted into the education program, as well as induct new members into the honor society Kappa Delta Pi.
Students Lydia Bice, Olivia Birkhimer, Megan Brown, Aliyah Fields, Gracie Gill-Franks, Madalyn Gregware, Elizabeth Hoover, Ravyn Lucas, Haley Martin, Mariah Parks, Hannah Parsons, Vanessa Patton, Natalie Slusher, Alyssa Smith, and James Voutour were admitted into the Education Program.
"We're very excited to celebrate the accomplishment of our new teacher candidates," said Dean of the Professional Studies Division Dr. Bobbi Marshall. "Teaching is a sacred profession."
Marshall introduced the students and explained what it takes to be a teacher. She said teachers must be lifelong learners dedicated to their profession, who can commit to being a role model while demonstrating dispositions that support growth in themselves and their students.
In order to be admitted into the Education Program, Marshall said the candidates must have completed at least 30 hours of coursework, 60 hours of field placement, maintain a 3.0 GPA, pass or be exempt from three PRAXIS Core or Case exams and complete 50 hours of service learning.
Lydia Bice, Taylor Leaptrot, Abagail Offenberger, Vanessa Patton, and Traeci Shannon were all inducted into Kappa Delta Pi.
"The WVU-P Sigma Omega chapter Kappa Delta Pi focuses their work on providing professional development opportunities to current students and graduates, service to the community, teacher education recognition, and receptions for the signing ceremony, KDP initiation, and celebration ceremonies for education graduates" said KDP Chapter Advisor Danielle Shockey.
The Education Department had a small reception with food and drinks for family after the ceremony.
For more information on the WVU Parkersburg education program, please visit wvup.edu/education.