Wellness Center
The Wellness Center is located to the left of the College Activities Center in Room 1536 and is free for all student, faculty and staff use. We also offer lockers, showers, an aerobics room and more!
The Wellness Center is closed Summer and Fall 2020.
Due to the current health situation, the Wellness Center will not be open for cardio and strength training, yoga or other in-person sessions. Please contact Health and Wellness Coordinator Pamela Santer at pamela.santer@wvup.edu or 304-424-8205 for at-home wellness activities.
Fitness Center Cardio Equipment
Additional Wellness Activities
For more information please contact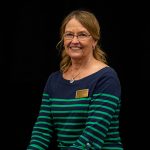 Pamela Santer
Program Coordinator
Wellness Center
Room 1535A