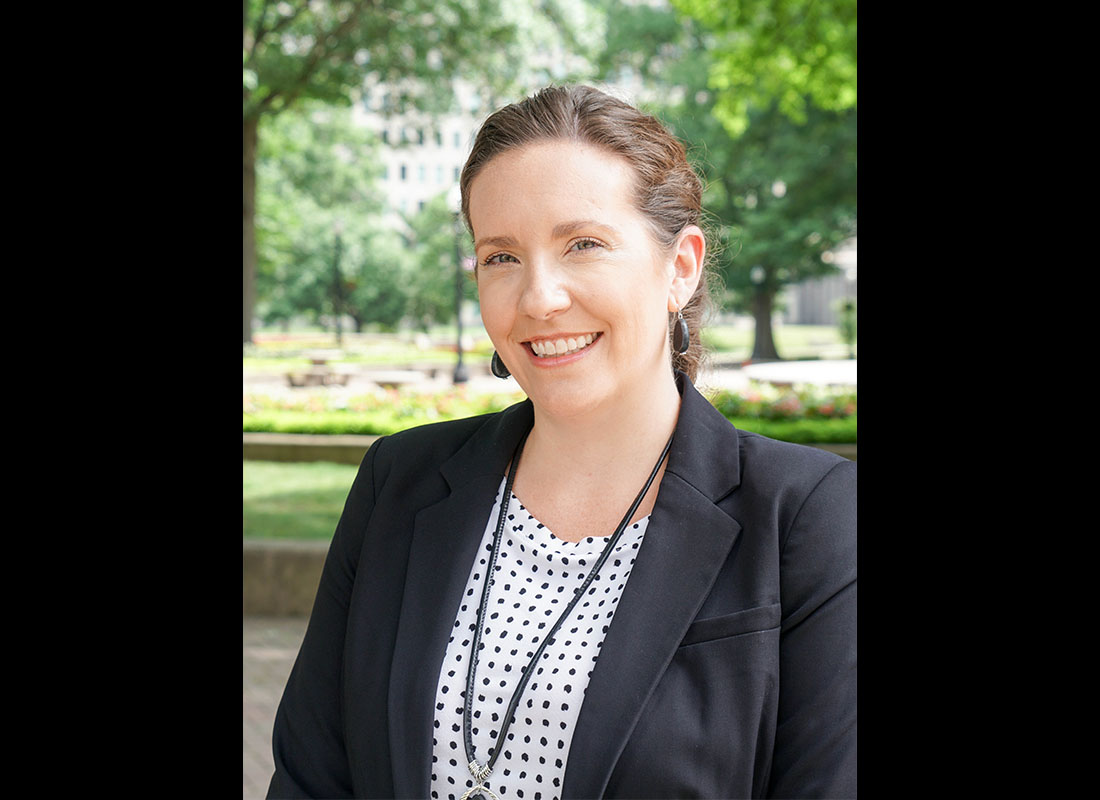 The 2019 West Virginia Teacher of the Year, Jada Reeves, is this year's convocation keynote speaker. Her goal, to instill dedication and perseverance into the students to promote positivity in the classroom as well as life. WVU Parkersburg will hold its annual convocation ceremony on Monday, August 26, at 12:15 p.m., in the College Activities Center.
Reeves, a fifth-grade teacher at Bradley Elementary School in Mt. Hope, W.Va., received her undergraduate degree from Concord University and a master's degree as a reading specialist from Marshall University. Currently pursuing her certification in administration, Reeves received her National Board Certification in Early and Middle Childhood Literacy in 2013. Reeves continues being active in her work, conducting trainings for Raleigh County's Innovative Team for Professional Development and contributes to the Excess Levy Planning Committee.
As the lead coordinator for the Southern WV National Board Certification Cohort, she serves as one of the facilitators for awareness in certification through the West Virginia Department of Education. Reeves also is the author of the National Board for Professional Teaching Standards blog called The Standard.
Staying active in her community, Reeves volunteers her time as an assistant Girl Scout troop leader and as a foster home mom for rescue dogs from Operation Underdog. As an encourager to young individuals, Reeves hopes to instill dedication, perseverance and persistence into each person by showing passion for her work and exuding exciting energy in her classroom.
WVU Parkersburg's convocation ceremony is held at the beginning of each academic year to welcome new and returning students as well as reaffirm the institution's eternal commitment to its values.
A formal procession of the college by members of the faculty and administration, and an invitation to faculty members to ring the official college bell will begin the ceremony. A welcome by WVU Parkersburg President Dr. Chris Gilmer will follow. Reeves will proceed with her keynote address, followed by the honor code recitation by members of the WVU Parkersburg student body conducted by Chad Crumbaker, provost and executive vice president for academic and student affairs.
"Convocation is a special moment during which we welcome new students into both academic life as a whole and into this university in particular. It is a moment in time which marks the beginning of their journey toward the fulfillment of their dreams and toward enhanced service to their communities. We are so proud of our students, and we mark this moment with our new students who are joining the WVU Parkersburg family," Gilmer said.
The ceremony is mandatory for new students, and there will be a live transmission to WVU Parkersburg's Jackson County Center.
For questions or more information, please contact the Office of Academic and Student Affairs at appeals@wvup.edu or 304-434-8209.