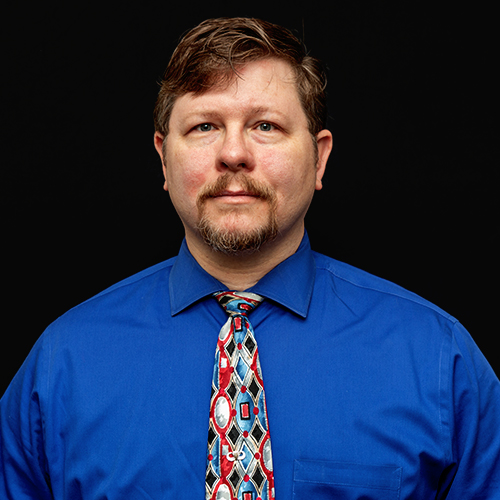 Darren Shearlock
MSG, USA (Ret.)
Veteran Advocate
Veterans Resource Center
Kurt Klettner
USAF Veteran
Executive Director
Student Support Services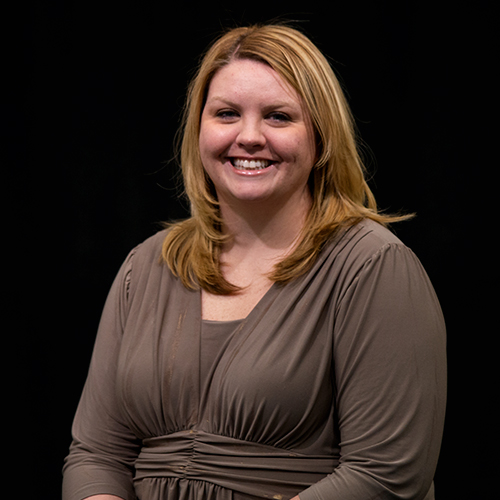 Heather Skidmore
VA School Certifying Official
Director
Student Financial Assistance
Apply for admissions online here and complete all admissions requirements.
Apply for Veterans Affairs (VA) Education Benefits at VA.gov.The Veterans Resource Center (VRC) provides assistance to active duty service members, veterans, reservists, guardsmen, and family members with U.S. Department of Veterans Affairs education benefits. For more information use the GI Bill Benefits Comparison tool at VA.gov/gi-bill-comparison-tool.

Complete your application for VA education benefits at VA.gov.
When the application process is completed, VA will issue a Certificate of Eligility (COE) to qualified individuals by mail. The certificate will contain basic eligibility information including months of entitlement, period of eligibility and benefit level.
Please submit a copy of your COE in person to the VRC, or via email at darren.shearlock@wvup.edu. You do not need to wait to receive COE in the mail to complete other school requirements.

Note: If you have used VA education benefits previously at another college, you must update your education benefits through VA.gov.

National Air/Army Guard Members : For instructions on filling out your application for West Virginia National Guard (NG) tuition assistance, go to wvguardtuition.com and create an account.
Army National Guard or Reserve members only : Federal tuition assistance is available through goarmyed.com or by calling the state education officer at 304-561-6366.

National Guardsmen and Reservists are required to submit a Notice of Basic Eligibility.
Provide a copy of your DD-214.
If you are a dependent of a service member using their VA benefits, provide a copy of your VA file number.
Submit official transcripts and test results, including:

Transcripts from previously attended colleges and universities
Transcripts from Joint Service. For Army, Coast Guard, Marine Corps and Navy: Active Duty, Reserve and Veterans, use Joint Service Transcript jst.doded.mil.
Transcripts from the Community College of the Air Force. For Air Force Active Duty, Reserve or Veterans, use Community College of the Air Force.
CLEP or DANTES scores

Complete the Free Application for Federal Student Aid (FAFSA).
The Financial Aid Office provides numerous options to assist students with costs associated with attending WVU Parkersburg. These options include grants, scholarships, work opportunities, and loans to qualified students. For more information please visit www.wvup.edu/finaid or call 304-424-8210.
When you file online use school code 003828 for WVU Parkersburg.
Complete your FAFSA application every year to renew your application.
Submit your VA Coordinator Card.
As soon as you are registered for your courses and you've submitted your COE, complete your request for certification through the VA Coordinator Card.
You must be logged into your school email account to fill the VA Coordinator Card out.
Once our office has processed your VA Coordinator Card, you will receive an email in your WVU Parkersburg email account confirming that your benefit request has been certified and sent to the VA for processing.
You must complete the VA Coordinator Card each semester as well as every time you add or drop a class.
Visit the Professional Advising Center (PAC).
The PAC is WVU Parkersburg's program for new and transferring student veterans to receive academic advising, Joint Service Transcript review, and create their initial academic course schedule.
To Request Accessibility (Disability) Accommodations, visit The Center for Student Support Services.
The Center for Student Support Services is located in Room 1019. Their primary mission is to help students with disabilities achieve their academic goals by providing reasonable academic accommodations which include assistive technology and services. For more information please contact The Center for Student Support Service at 304-424-8378.
Join the Student Veterans Corps
The heart of the VRC is the student veteran organization, the Student Veterans Corps. They provide peer-to-peer support which has been linked to academic success and an easier transition for student veterans. As a member, you will receive information on activities and events and enjoy the comradery and esprit de corps of our student veteran organization.