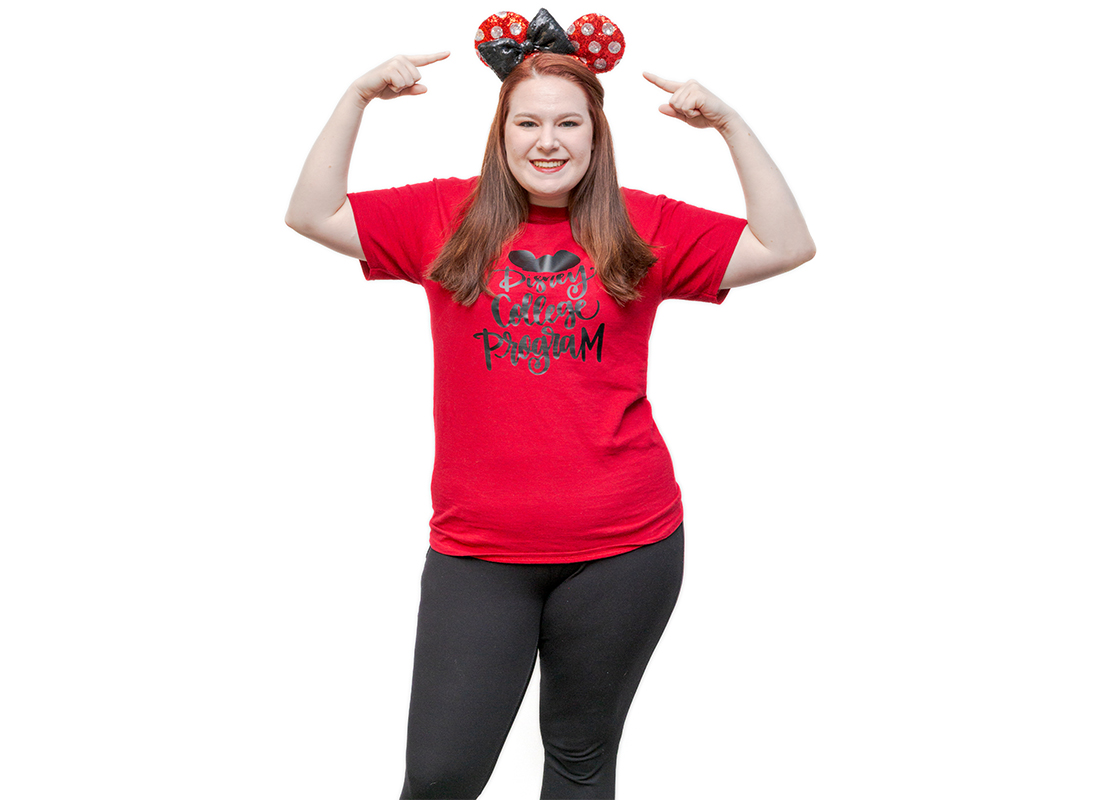 WVU Parkersburg's own, Rachael Flanagan, has recently been accepted to the Disney College Program at the Walt Disney World Resort. Flanagan is set to move to Florida for the duration of the spring 2020 semester. As an elementary education student in her junior year, Flanagan has always known working with children is her path and plans to graduate from WVU Parkersburg in 2021 with a baccalaureate degree.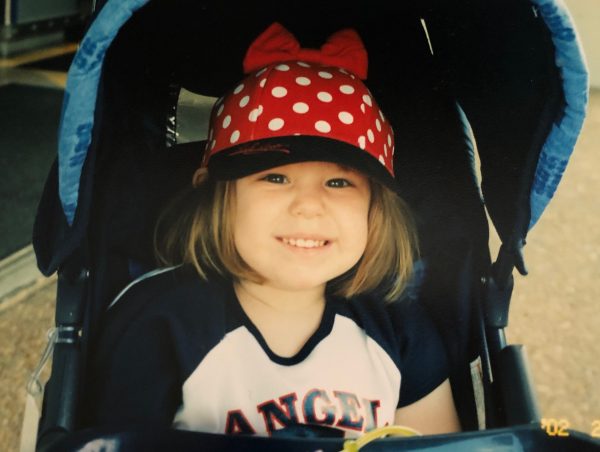 Growing up in a Disney-loving family, Flanagan has always had a special place in her heart for the company. Her family frequently visits Disney World – Flanagan has been to the theme park more than 20 times since the age of two. As annual pass holders, the Flanagan family even enjoys spending holidays there each year.
"We don't have a large family, so Disney is just where we go for our holidays," said Flanagan. "My sister was married there, so it has always been part of our family and a part of who we are."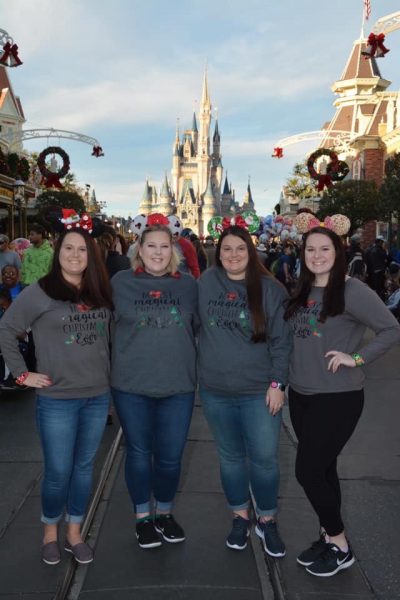 When applying to the Disney College Program, Flanagan filled out an initial application requesting her education information, job experience and the Disney roles she was interested in. Once her application was accepted, she took a web-based interview requiring a full-pass to be considered a valid candidate. Upon passing, she spoke to a Disney representative during a phone-based interview, to later find out she was accepted to the program.
"I was so excited to find out I had been accepted, so happy, I started crying in class," said Flanagan. "I called my mom and said, 'I'm going to Disney World, I'm really going to Disney World.'"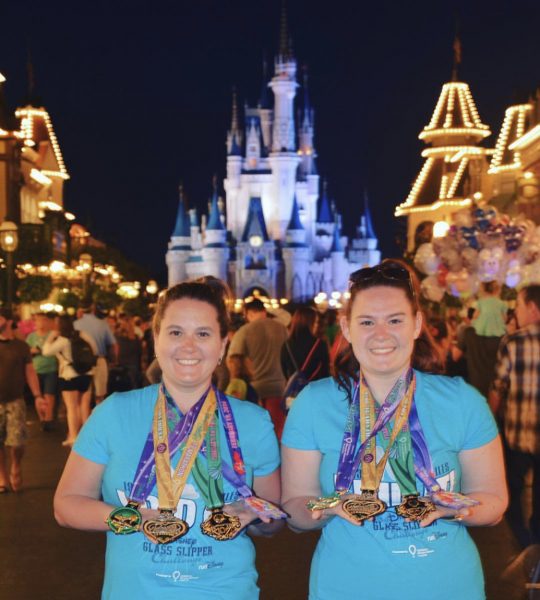 Flanagan will serve as a lifeguard at a Walt Disney World Resort location decided upon her arrival. As a recreation cast member, she will not only ensure the safety of every guest but make sure their vacation experience is an enjoyable one. Flanagan is already a certified lifeguard; however, she will complete an additional swim test to become an official Disney lifeguard. During the lifeguard swim test, Flanagan must swim 200 yards freestyle or breaststroke, retrieve a 10-pound brick from the deepest section of the pool and tread water with her hands out for two minutes.
Flanagan will have a five-day workweek and receive a week-long vacation, which she will use to visit her family at home. On her days off, she will be able to study and focus on her classwork. Students in the Disney College Program may also receive academic credit for participating in Disney educational courses like Resume Writing and Leadership 101 through the American Council on Education's College Credit Recommendation Service.
Dr. David Lancaster, WVU Parkersburg Division of Education chairperson, made sure Flanagan knew the entire division is supportive of her pathway decision and the Disney College Program is a valuable opportunity for her to gain hands-on learning experience, meet people from across the world and take part in personal and career development.
As a beneficial addition to her resume, Flanagan feels the Disney College Program will open doors for her as well as present the opportunity to learn in the process. 
"I think it is really about the experience, getting to branch out, be myself and grow as a person," Flanagan said. "Working with children, learning how to better communicate and having the Disney mentality will benefit me when I am in the classroom."