Parkersburg, W.Va. (May 16, 2022) – WVU Parkersburg's Kappa Delta Pi (KDP), an international honor society in education, has partnered with Fairplain Elementary School in Jackson County to provide sensory paths for youth.
Sensory paths are a series of guided movements for children to follow, helping develop motor skills. According to Stephanie Stopiak, WVU Parkersburg Education instructor, sensory paths can also help students develop coordination skills and increase focus and attention.
"At Fairplain, KDP students completed five pathways, including a meditation maze, agility tires, snake, alphabet butterfly and color block road," Stopiak said. "All of these seem like fun activities to children, and they are, but they also serve as brain breaks. The children can use these to self-regulate their focus and become more aware of their feelings."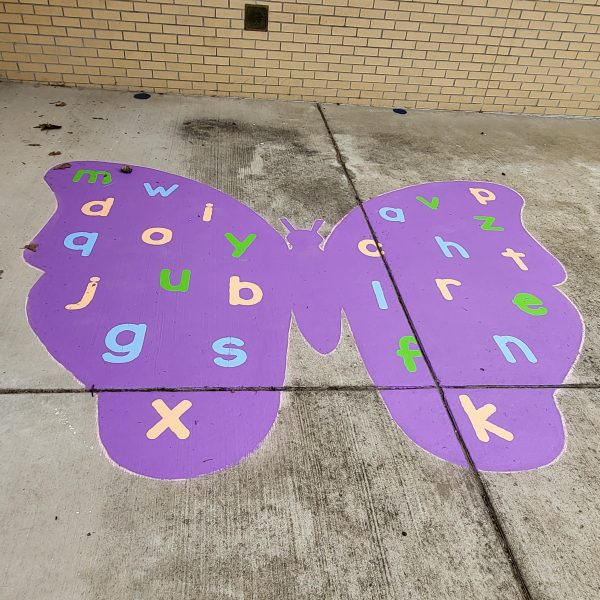 Alexandra Tennant, KDP member, presented the project and was a clinical teacher of record at Fairplain during the Spring 2022 semester.
"Thanks to the members of KPD, we were able to bring color and new interactions to the students at Fairplain" Tennant said. "The students love the pathways and always ask to take a break to play on them, improving their motor skills and giving them a chance to be more active throughout the school day."
Other members of KDP who painted pathways include:
Chase Baker
Valerie Bircher
Jahlea Bumpus
Maggy Criser
Mikayla Dawson
Allison Ezell
Leah Harvey
Brooke Hatcher
Anna Kimble
Gracie Gill
Alexandra Miller
Victoria Shepherd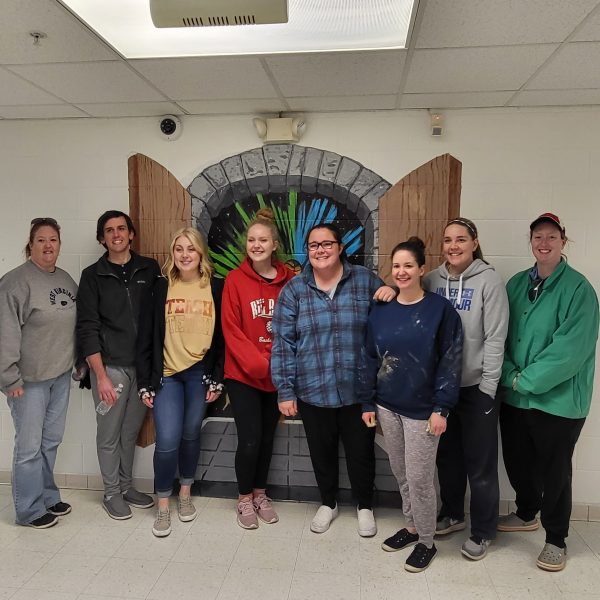 The project was funded by the SNAP-Ed grant, which aims to educate families on healthy choices and promotes active lifestyles. The WVU Parkersburg KDP organization plans to partner with other schools this summer.
For more information on the WVU Parkersburg Elementary Education program, please visit wvup.edu/education.