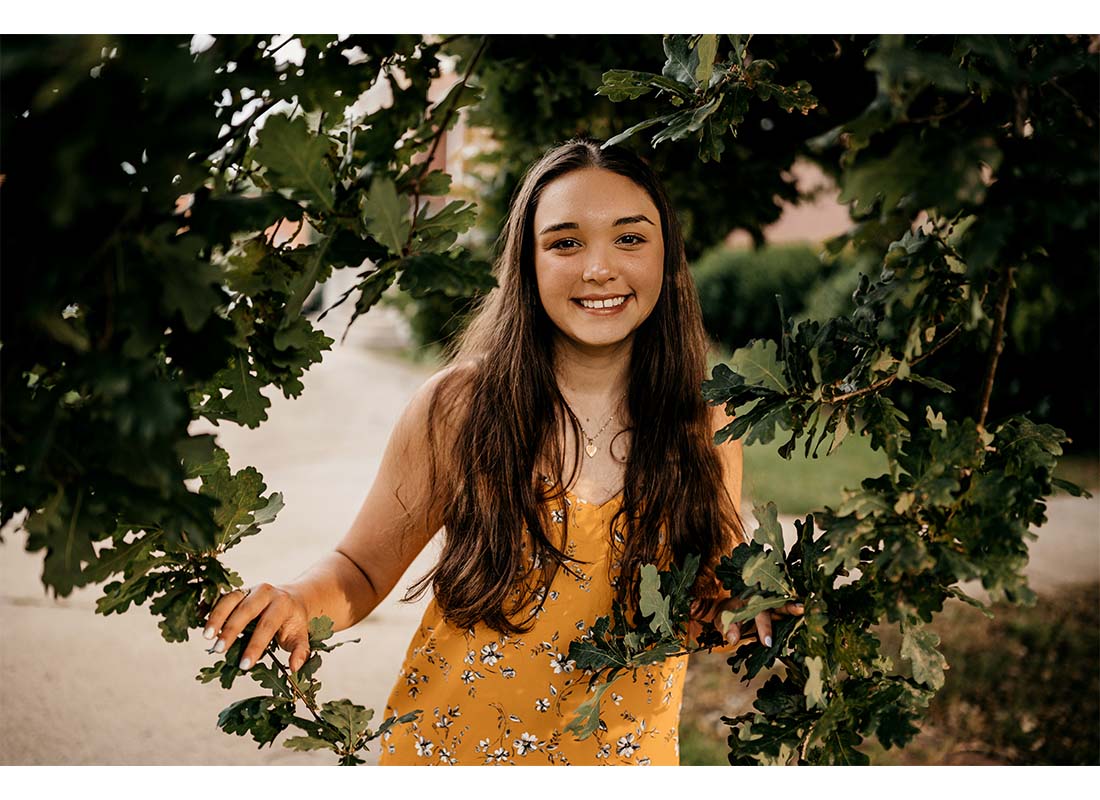 Parkersburg, W.Va. (August 12, 2022) – Tiana Tauber, West Virginia University at Parkersburg's Sigma Omega chapter president of Phi Theta Kappa, was recently recognized as the Most Valuable Member at the Ohio Region Honors in Action Conference on August 6. The conference was held at Eastern Gateway Community College in Steubenville, W.Va., and was hosted by the Alpha Omicron Nu chapter.  
Tauber is the first Early College member to serve as a Sigma Omega chapter officer. She spent her time at the conference collaborating with fellow regional members and getting involved with conference activities. The Ohio Regional officer team selected and presented her with the Most Valuable Member pin.  
"I am so proud of Tiana and the excitement she shows for being a member of Phi Theta Kappa. I have watched her grow as her mom (Victoria Poellot-Tauber, Sigma Omega chapter alumni member) brought her to chapter events and became involved with the chapter at a very young age," said Marie Butler, Sigma Omega chapter advisor. "Tiana has aspirations of becoming an international officer, and I can easily see that happening."  
Phi Theta Kappa is an international honor society that recognizes the academic achievements of college students. The society is represented in nearly 1,300 community colleges across 11 nations. Phi Theta Kappa also helps students grow as scholars and leaders through skill development, scholarships and more.
Membership to Phi Theta Kappa is by invitation only and extended to students meeting specific eligibility criteria. To be eligible for membership, currently enrolled students must have a minimum 3.5 cumulative grade point average and have completed at least 12 credit hours of associate degree coursework.
For more information about WVU Parkersburg's Sigma Omega chapter, contact advisors Marie Butler (mbutler1@wvup.edu) or Andrew Walker (wwalker1@wvup.edu).