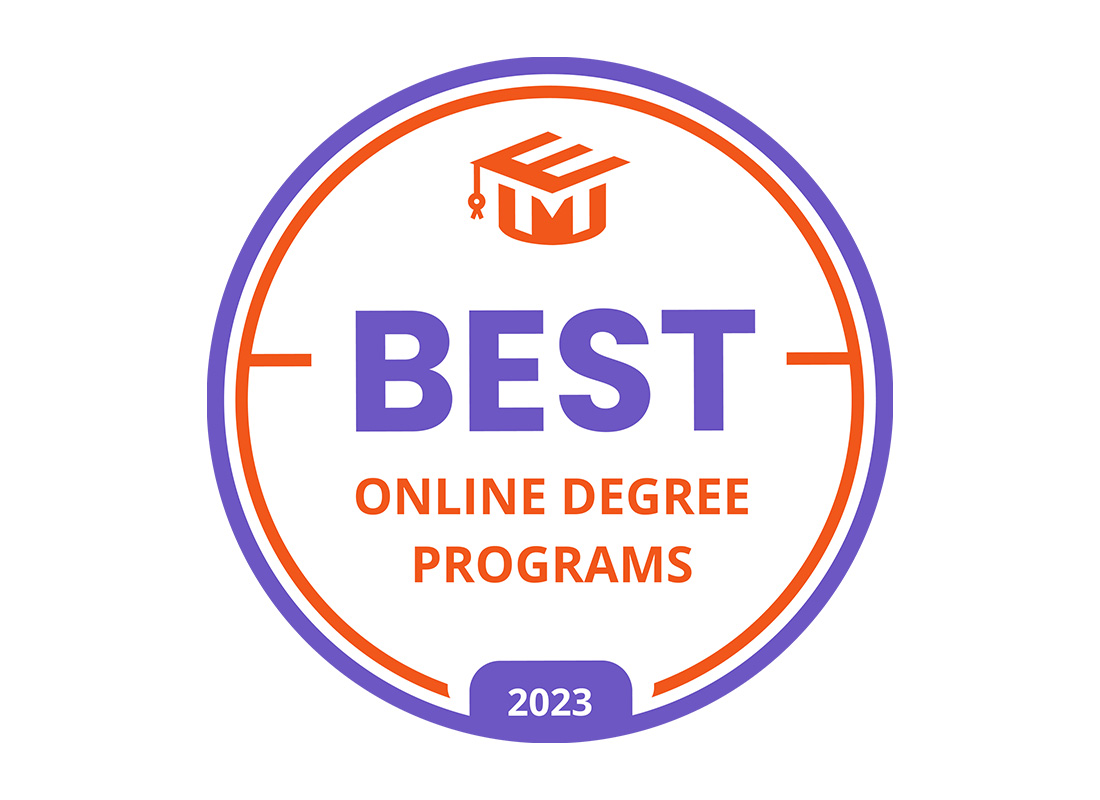 Parkersburg, W.Va. (Nov. 1, 2022) – West Virginia University at Parkersburg has been named one of today's best schools for online higher education in Child Development by EduMed.org, ranking No. 4 in the nation. Similarly, online programs in the medical field earned top honors for their overall quality, affordability and commitment to student success.
"These programs are awesome and produce the best possible employees to serve our communities," said Dr. David Lancaster, WVU Parkersburg interim vice president for Academic Affairs. "It is an honor and pleasure for me to be involved with these outstanding programs in my current role. It is a great day to be WVU Parkersburg Proud!"
WVU Parkersburg offers a highly flexible and accommodating online program for those interested in pursuing a degree in Child Development. Through a career ladder approach, students can move seamlessly from a one-year certificate to a two-year associate degree, then on to a four-year bachelor's degree without losing any credits along the way. All students admitted to the program receive in-state tuition rates regardless of geographical location.
Not to mention, the Associate of Applied Science in Child Development program accepts transfer credits from the WV Infant and Toddler (WVIT), EDGE Credit, Apprenticeship for Child Development Specialist (ACDS) and Child Development Associate (CDA). WVU Parkersburg also offers a 2 + 2 option for their Child Development program.
WVU Parkersburg's CST-AAS in Surgical Technology and RN-BSN online programs also received top honors nationwide.
The CST-AAS in Surgical Technology program is designed for Certified Surgical Technologists interested in obtaining their associate degree. All classes are offered online to provide maximum flexibility and can be completed in 12 months for full-time students.
The RN-BSN program is for Registered Nurses, prepares students for advancement in professional nursing practice and provides a knowledge base for career mobility and graduate study. Courses are taught online to fit the nurses' academic work into their professional and personal calendars.
"Our rankings showcase the schools giving future nurses and allied health professionals the best chance to succeed from day one in the classroom to day one on the job," said Wes Harris, EduMed.org outreach coordinator. "This starts with low-tuition cost but also includes academic counseling, career placement and other key resources that students need to graduate and get hired."
EduMed.org researched and analyzed more than 7,700 accredited schools using data from the Integrated Postsecondary Education Data System. EduMed.org then applied a proprietary algorithm to rank all qualifying schools for each discipline. Primary data points include:
Academic counseling services

Career placement services

Student-to-faculty ratio

Tuition

Percent of students receiving school-based financial aid

Amount of school-based aid per student
For full rankings, visit https://www.edumed.org/online-schools/child-development-degrees/ – 4-year-schools
To learn about becoming a WVU Parkersburg student, visit wvup.edu/future-students or call 304-424-8310.