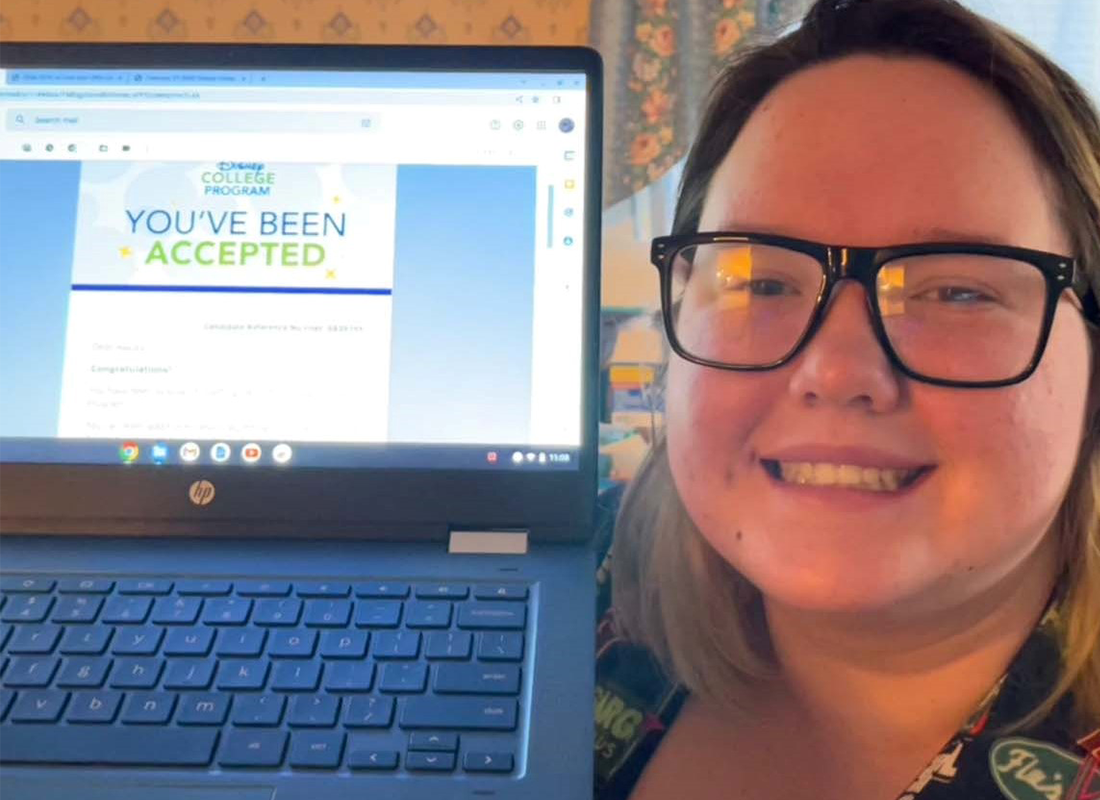 Parkersburg, W.Va. (March 15, 2022) – WVU Parkersburg Elementary Education student Hayley Hufford is heading to the Happiest Place on Earth to be a part of the Disney College Program.
The Disney College Program is a paid internship operated by The Walt Disney Company, allowing students to become a part of Disney's unique culture and earn college credit at Disney parks and resorts through a combination of on-the-job experience, job shadowing and seminars.
Hufford's program will run from July 2022 to February 2023. While she has not been assigned an official role, she hopes to be a cast member at the Haunted Mansion ride or merchandise store.
"I am very excited and proud of myself for getting accepted," Hufford said. "I have dreamt about going for years now. My grandma has always made sure the family had a love for Disney. My first unofficial trip to Walt Disney World was at eight months old, and as I am older, we go every two to three years."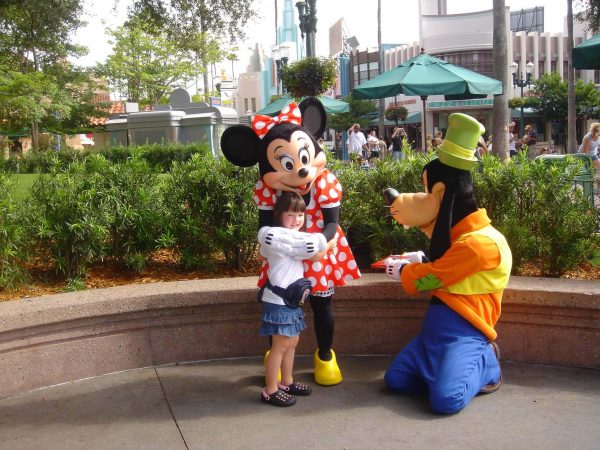 The Disney College Program will provide Hufford a valuable opportunity to gain hands-on experience, meet people from across the world and participate in personal and career development.
"I am hoping to improve my people skills," Hufford said. "I am also hoping to learn more about other cultures. The Walt Disney Company hires many individuals from different countries. This is one of the best things about Disney – the way the company promotes inclusion and offers opportunities for us to learn the correct way to celebrate other countries and cultures."
Hufford is a freshman in the WVU Parkersburg Elementary Education program with plans to graduate from the college in 2027 with her bachelor's degree. After graduation, she hopes to teach second or third grade.
Dr. David Lancaster, WVU Parkersburg Division of Education dean, made sure Hufford knew the entire division is supportive of her pathway decision.
"Our division is proud to have a student offered this wonderful opportunity, thanks to the Disney College Program," said Dr. Lancaster. "We wish Hayley the very best as she begins this exciting journey."
For more information on the WVU Parkersburg Elementary Education program, visit wvup.edu/education.