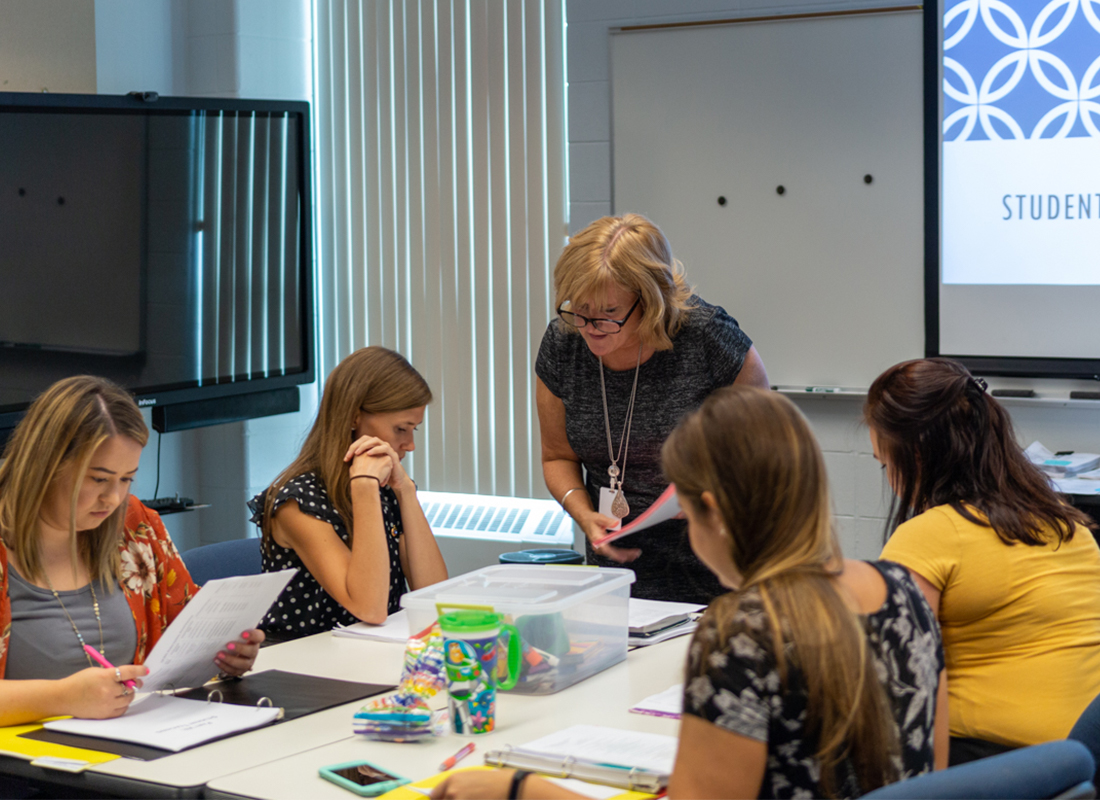 Parkersburg, W.Va. (March 26, 2021) – The WVU Parkersburg Elementary Education program has entered into a partnership with Doddridge County Schools to give education students hands-on experience in the field.
As early as their junior year, students will be given the opportunity to be placed within a school to gain hands-on experience in a Doddridge County School District classroom. Students will be observing elementary school teachers and practicing teaching skills in a real school setting.
"I find this partnership to be a great opportunity for the Doddridge County and WVUP. We will be able to work together with a common goal to support all students," said Dr. David Lancaster, WVU Parkersburg Education Division chairperson. "When I refer to all students, I'm talking about the Elementary students in Doddridge County and the teacher candidates from WVUP. It truly is a win-win for everyone involved."
The college also has the Partnership Education Center to prepare teaching candidates for their profession before they enter the field. The skills learned in the classroom will be partnered with the hands-on experience students will receive in the field and will overall better prepare the teaching candidates for their professional classroom setting.
"This agreement between WVU Parkersburg and Doddridge County Schools will provide a synergy between academic excellence and outstanding on-site teacher training," said Adam Cheeseman, Doddridge County Schools superintendent. "Doddridge County is a leader and innovator in the classroom and we eagerly anticipate providing relevant classroom opportunities to WVU Parkersburg students.  What student teachers learn from our teachers, staff, and students will prepare them for a successful career wherever their profession takes them."
For more information about the Elementary Education Program, please contact Dr. Lancaster at david.lancaster@wvup.edu or 304-424-8314. Visit wvup.edu/education to learn more about the WVU Parkersburg Education Division.