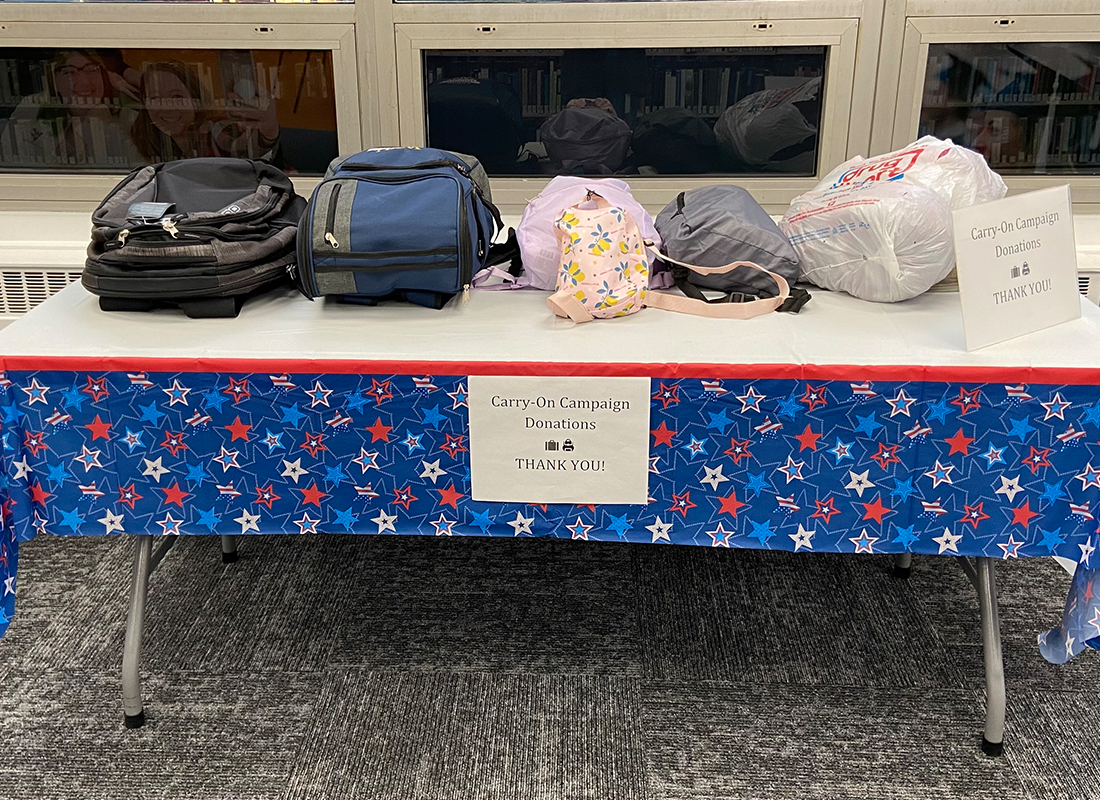 Parkersburg, W.Va. (Feb. 14, 2023) – WVU Parkersburg's Criminal Justice Organization (CJO) is collecting donations to help support the Carry On Campaign, now until Feb. 17.
"Our students learned about the processes of Child Protective Services and the foster care system and were shocked to find that, in many instances, young people in an emergency situation or in foster care are forced to carry their possessions in a garbage bag," said Assistant Professor Andrew Walker. "They chose to support the Carry On Campaign to help address this critical need in our area."
The Carry On Campaign aims to help children in the West Virginia foster care system by collecting donated luggage and other supplies. Donations primarily include new and gently used luggage, backpacks, and duffle bags, but can be filled with other supplies, such as hygiene products, cosmetic products, school supplies, coloring books, blankets and card games.
The campaign started in October 2010 as part of a collaborative, multi-agency partnership that includes the U.S. Attorney's Office for the Southern District of West Virginia, the West Virginia Department of Health and Human Resources, Mission West Virginia, Inc., the West Virginia Prosecuting Attorney's Institute and the West Virginia Drug Endangered Children Task Force.
Donations can be dropped off at The Success Epicenter in Room 1332 from now until Feb. 17. For more information, contact Andrew Walker at wwalker1@wvup.edu or Criminal Justice Instructor Amy Strong at astrong2@wvup.edu.