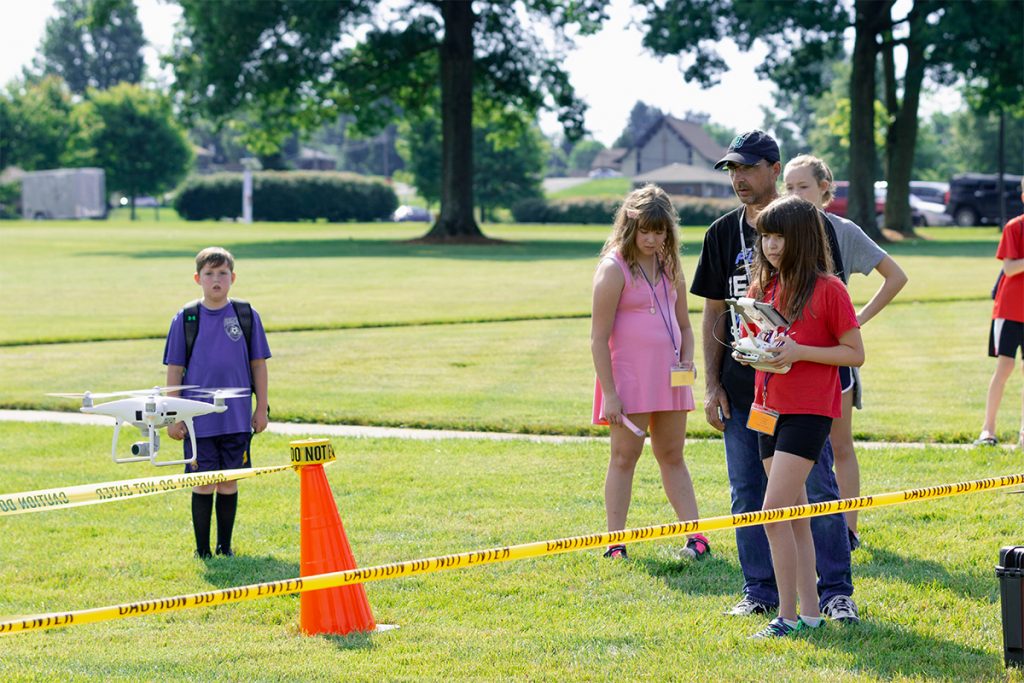 Kids' College
June 13 – 16 | June 20-23| June 27-30
9 a.m. – 3 p.m. (For children ages 8-12)
WVU Parkersburg Main Building
$150 per child per week
Deadline to apply: Friday, June 2, 2023
College is not just for adults. Children ages 8 to 12 can attend West Virginia University at Parkersburg's Kid's College program this summer. Children can attend one, two or three weeks of fun, educational classes, from June 13 – 16, June 20 – 23 and June 27 – 30, 9 a.m. – 3 p.m. Tuesday-Friday.
Children can choose four classes per week; topics range from arts & crafts and welding to archeology and media arts. Lunch will be provided.
The complete list of classes includes:
Arts & Crafts
Media Studies
General Programming
Welding
Beginning Drawing
CoBot
Chemistry
Farm Technology
Bookmaking
Photography
Archeology
Music Technology
Chemistry
Intro to Making
Geology
Journaling
Space and Rocketry
Bird-O-Rama
Geology
Class sizes are limited and granted on a first-come, first-serve basis (with payment). The Kids' College registration fee is $150 per week.
For more information, contact WVU Parkersburg's Workforce and Economic Development Division at wed@wvup.edu or (304) 424-8383.