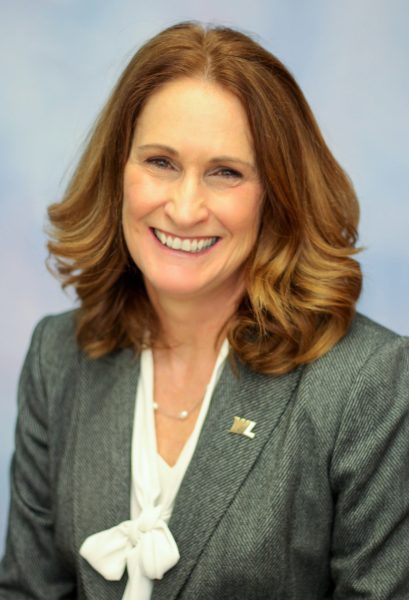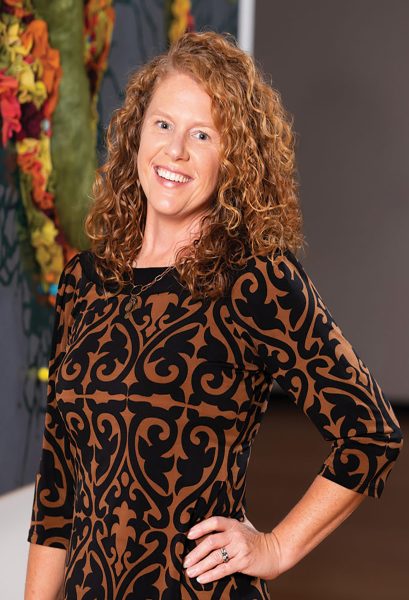 After a national search, the search committee reviewed materials from 37 candidates and conducted seven semifinalist interviews, including three women and four men. Two finalists were selected to visit campus on Friday, May 12. The candidates and bios include:
Dr. Catherine A. Monteroso has served as Interim President of West Liberty University since January 2022. She began her career at West Liberty University in 2009 as an instructor, and has risen through the ranks of Assistant Professor, Associate Professor, Professor, Dean of the College of Education and Human Performance, and eventually served as Interim Provost before she was asked to lead the college as Interim President. Dr. Monteroso earned an Ed.D. in High Education Leadership from Northcentral University, a Masters of Education in Physical Education from Azusa Pacific University, and a Bachelor of Science in History from East Tennessee State University.
Her responsibilities included overseeing campus operations, development of campus activities, interacting with supporting community members, managing Executive Cabinet members and leading professional development.
During her time at West Liberty University, Monteroso has served on the Curriculum Committee, the Graduate Council, the Enrollment Planing Committee, the Distance Education Committee, and the Retention Committee, among others.
Before her start at West Liberty, Monteroso was the Center and Education Coordinator at the Sylvan Learning Center, where she instructed students in a private setting for programs ranging from remedial to enrichment. She has also served as an instructor at Marietta College, The California Institute of Technology, Fullerton Joint Union High School, and Castle Dome Middle School.
Among other groups, Monteroso has served her community as a Co-President and member of the St. Clarksville Red Devil Club, a Belmont County Special Olympics Volunteer, and a member of the Ohio County Substance Abuse Prevention Coalition Collegiate Team.
Dr. Torie Jackson has served as Interim President/Chief Executive Officer and Professor of WVU Parkersburg since July 2022. Prior to this, she served WVU Parkersburg as Chief Operating Officer, Vice President of Institutional Advancement, President/CEO of Foundation, WVU Parkersburg, and Vice Provost of Public Affairs. Dr. Jackson has been a member of WVU Parkersburg since 2008, progressing from leading the Communication and Media Studies Program, and Directing the Center for Teaching Excellence, to chair of Humanities, Fine Arts & Social/Sciences and Dean of Public Affairs and Experiential Learning. Dr. Jackson earned an Ed.D. in Higher Education Administration, a Masters in Corporate/Organizational Communication, a Regents Bachelor of Arts with emphasis in Journalism, all from West Virginia University, and an Associate in Applied Science in Journalism from WVU Parkersburg.
Her responsibilities included managing budgets, evaluating college success, assessing the college's mission statement, maintaining institutional policy, overseeing the college's academic and administrative functions, and serving as the primary campus representative.
During her time in the role, Jackson secured the largest Strengthening Community Colleges round two grant in the nation for 6.4 million, which enhanced the nursing programs at WVUP and two other community colleges in West Virginia; Received a half million dollar donation for an economic development project in Fall 2022, with the promise of several more million dollars if the project comes to fruition; Navigated the campus community through a restructuring of academic divisions; Guided the curriculum efforts of cosmetology and agriculture programs; And lead the development of a five-year strategic plan.
Before her start at WVU Parkersburg, Jackson was the Project Manager/Communication Director for Regeneration Inc., where she oversaw and developed a strategic plan for a distance education site, planned programs, and trained youth and adults in a variety of subject matters. She has also served as a journalist at The Richie Gazette, The Clarksburg Exponent-Telegram, and The Parkersburg News.
Jackson has served her community as a former Board of Governors Representative for Faculty and former Faculty Senate Chair at WVU Parkersburg. She has also written and directed several theatrical presentations at a local church, including: "What He Means to Me," "Through the Decades," "Santa on Trial," and "The Chronological Nativity," among others.
After the candidates visit campus and meet with staff, students and faculty, The WVU Parkersburg Board of Governors will reconvene on Tuesday, May 16, to announce its selection for President.