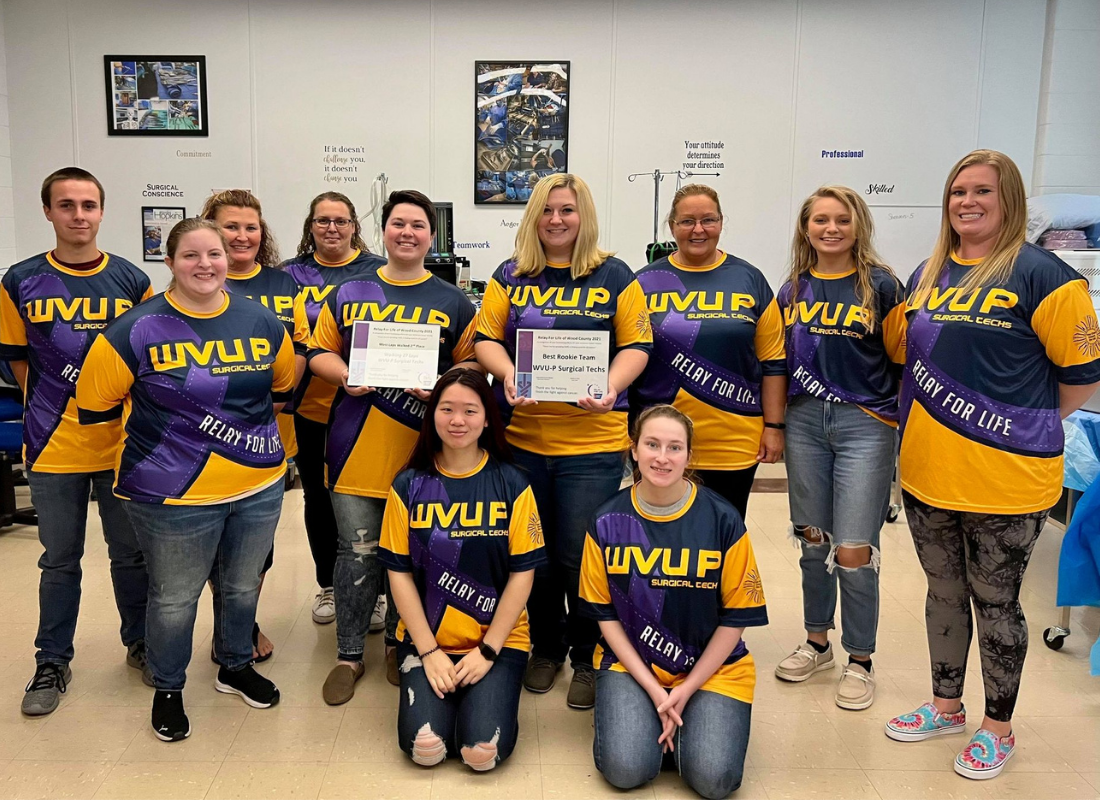 Parkersburg, W.Va. (Oct. 22, 2021) – Instead of lacing gowns, WVU Parkersburg Surgical Technology students laced up their tennis shoes for this year's Relay for Life. The team joined cancer survivors, caregivers and families to help spread awareness and raise funds for the American Cancer Society.
"Cancer has impacted each of our lives in a certain way," Rebecca Garrett, Student Surgical Technology Association president, said. "We wanted to reach out to our community and those who have encountered this terrible illness to show them they are not alone."
The team walked 27 laps and raised $1,471 with the sponsorship of Kroger in Belpre, Ohio. For its efforts, the group received two awards from the American Cancer Society Relay for Life of Wood County, including Best Rookie Team of the Year and 2nd place for the Most Laps.
The team included:
Nicole Carsner
Rebecca Garrett
Katelyn Huck
Kat Jeffrey
Nina Kwok
Edith Powell-Hart
Bentley Singleton
"It was an absolute honor for my team to be presented these awards," Garrett said. "I have lost several people in my life due to cancer, which is what sparked my interest in volunteering and creating a team to fund the American Cancer Society to one day find a cure.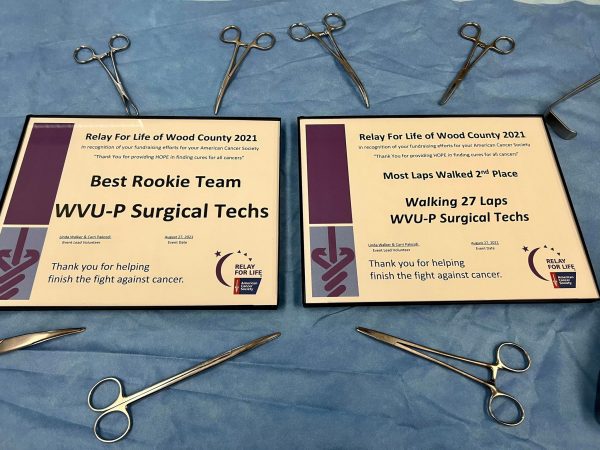 I became mesmerized by the passion people have for organizing, planning and dedicating themselves to this event. Every person who attended this year's Relay for Life was kind, caring and a privilege to be around. I personally encourage other students to attend the event and support those fighting cancer and in memory of those who have lost the battle."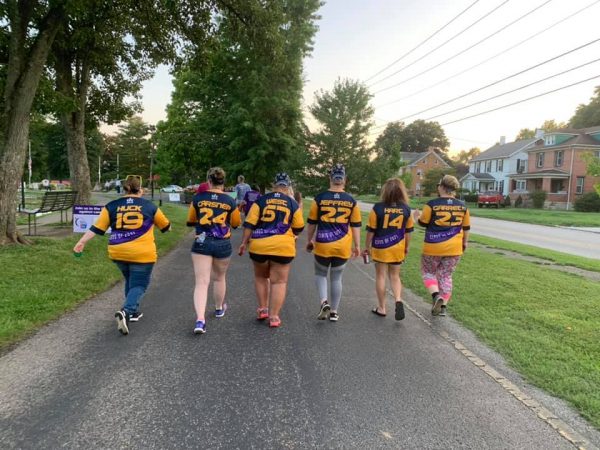 The Student Surgical Technology Association also participated in the spring 2021 Walk for Life for the Parkersburg Women's Care Center.
"Getting together outside of the classroom helps us to create a stronger bond as students," Garrett said. "Our class has a beautiful friendship that I believe will continue for years after we graduate. We are a team that helps to build each other up, and we are WVU Parkersburg Proud."