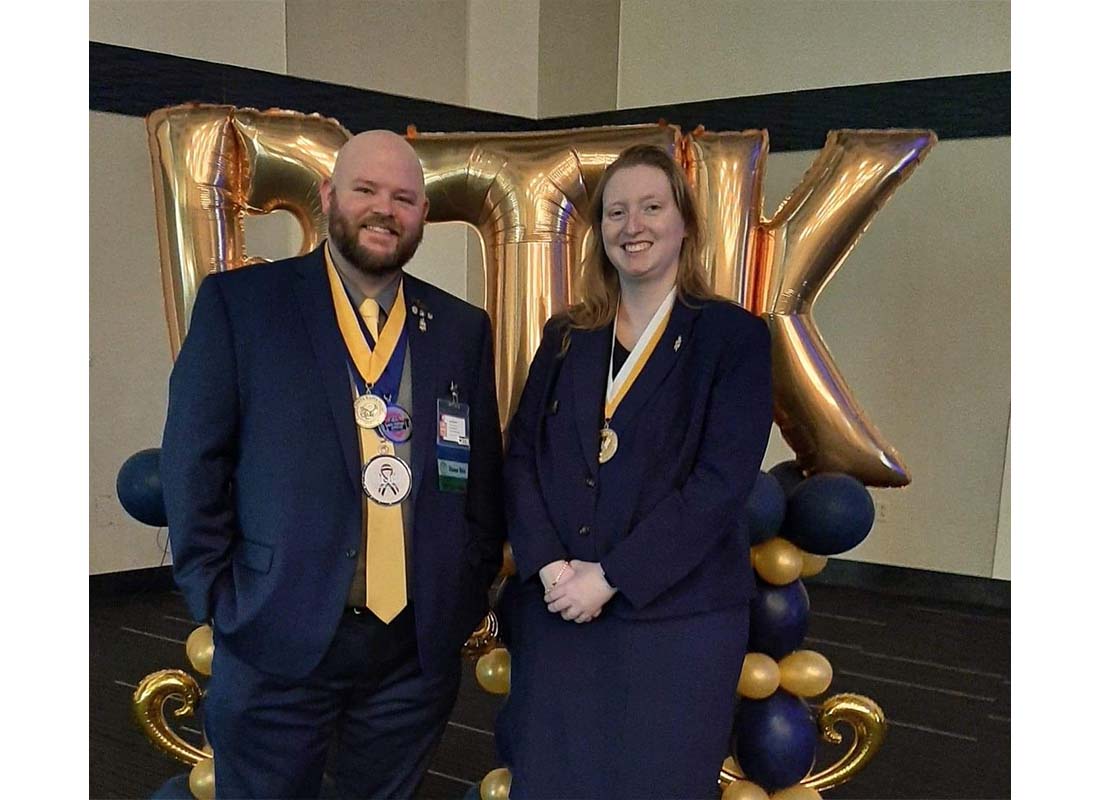 Parkersburg, W.Va. (March 21, 2022) – West Virginia University at Parkersburg's Sigma Omega chapter of Phi Theta Kappa (PTK) was recently honored at the PTK Ohio Region Awards Convention on March 5, 2022. Sigma Omega was presented with numerous individual and chapter-wide awards during the ceremony. 
These chapter honors included achieving four-star status for the 2021-2022 academic year as well as the Catch a Shining Star Award for its Adopt-A-Highway college project. The chapter's Adopt-A-Highway program was also recognized as the second runner-up in the region for overall college projects.  
Chapter member Allison Ezell was recognized for serving as the 2021-2022 Ohio Regional PTK president. Andrew Walker, Sigma Omega Chapter co-advisor, was given the Milestone award for his five years of service to the organization.  
"I am so very proud of this group and its sustained accomplishments," said Marie Butler, WVU Parkersburg Sigma Omega Chapter co-advisor. "While we have been challenged by the impact of the COVID-19 pandemic, this group has endured and continues to set and achieve its goals."  
Phi Theta Kappa is an international honor society that recognizes the academic achievements of college students. The society is represented in nearly 1,300 community colleges across 11 nations. Phi Theta Kappa also helps students grow as scholars and leaders through skill development, scholarship, and more. 
Membership to Phi Theta Kappa is by invitation only and extended to students meeting specific eligibility criteria. To be eligible for membership, currently enrolled students must have a minimum 3.5 cumulative grade point average and complete at least 12 credit hours of associate degree coursework. 
For more information about WVU Parkersburg's Sigma Omega Chapter, contact Marie Butler (mbutler1@wvup.edu) or Andrew Walker (wwalker1@wvup.edu).