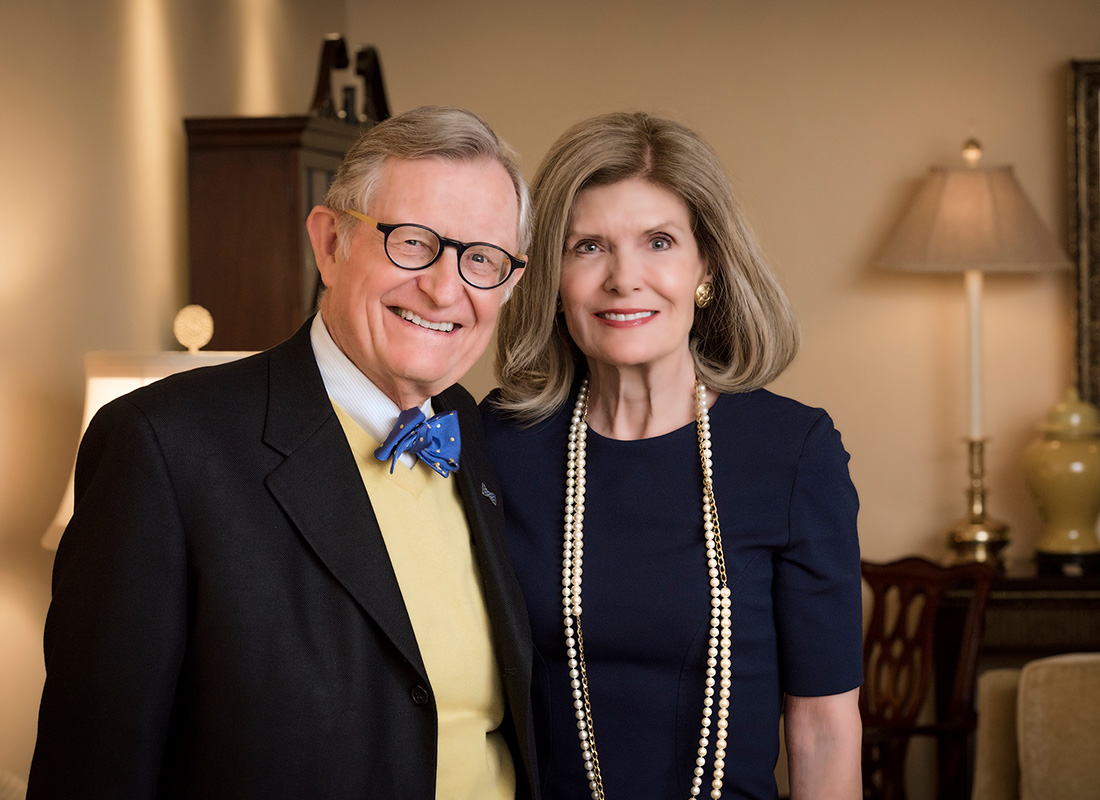 Parkersburg, W.Va. (April 20, 2022) – West Virginia University at Parkersburg will hold its annual spring commencement ceremony on Saturday, May 7, at 2 p.m., in the College Activities Center. West Virginia University President Dr. E. Gordon Gee will serve as the keynote speaker.
Gee has been a leader in higher education for more than 30 years. In 2009, Time magazine named him one of the top 10 university presidents in the United States. Born in Vernal, Utah, Gee graduated from the University of Utah with an honors degree in History and earned his Juris Doctor and Doctorate in Education from Columbia University.
"We look forward to an amazing commencement week at WVU Parkersburg," said WVU Parkersburg President Dr. Chris Gilmer. "Our graduates deserve the best, and they are getting it with Dr. Gee as their keynote speaker. Not only is Gordon the dean of West Virginia's university presidents; he is the dean of America's university presidents."
"He is a role model and inspiration to us all and the spirit of the Mountaineers, and it will be our great honor to welcome him and Ms. Laurie Erickson to the Mid-Ohio Valley. Dr. Gee is not just WVU's president; he is America's preeminent university president, and our community is filled with excitement."
Laurie Erickson is a leader of the Erickson Foundation, which focuses its philanthropic efforts on alumni centers on West Virginia colleges and university campuses. The foundation recently bestowed WVU Parkersburg with a $200,000 gift to fund the C.O. and Charles F. Erickson Distinguished Faculty Chair in Entrepreneurship. This position will benefit the college, students and community by building and supporting interest in aspiring entrepreneurs, providing them with a strong foundation in business skills, networking and mentorship.
"This gift from the Erickson Foundation is quite simply transformational," said Gilmer. "Before it, we were a proud regional college. After it, and the culture shift it will precipitate in our academic programs, we remain a proud regional college with a community focus, but we enter the big leagues of higher education with the first endowed faculty chair in the history of WVU Parkersburg. There will be no sufficient words to thank the Erickson Foundation for this investment in our future."
This semester, WVU Parkersburg plans to award 416 certificates and associate and bachelor's degrees to 350 students. More than 180 students plan to participate in this ceremony. In addition, the college will announce its Alumni of the Year, Business Partner of the Year and the Bernard P. McDonough Faculty Member of the Year.
Graduation will be streamed live at youtube.com/wvuparkersburg.