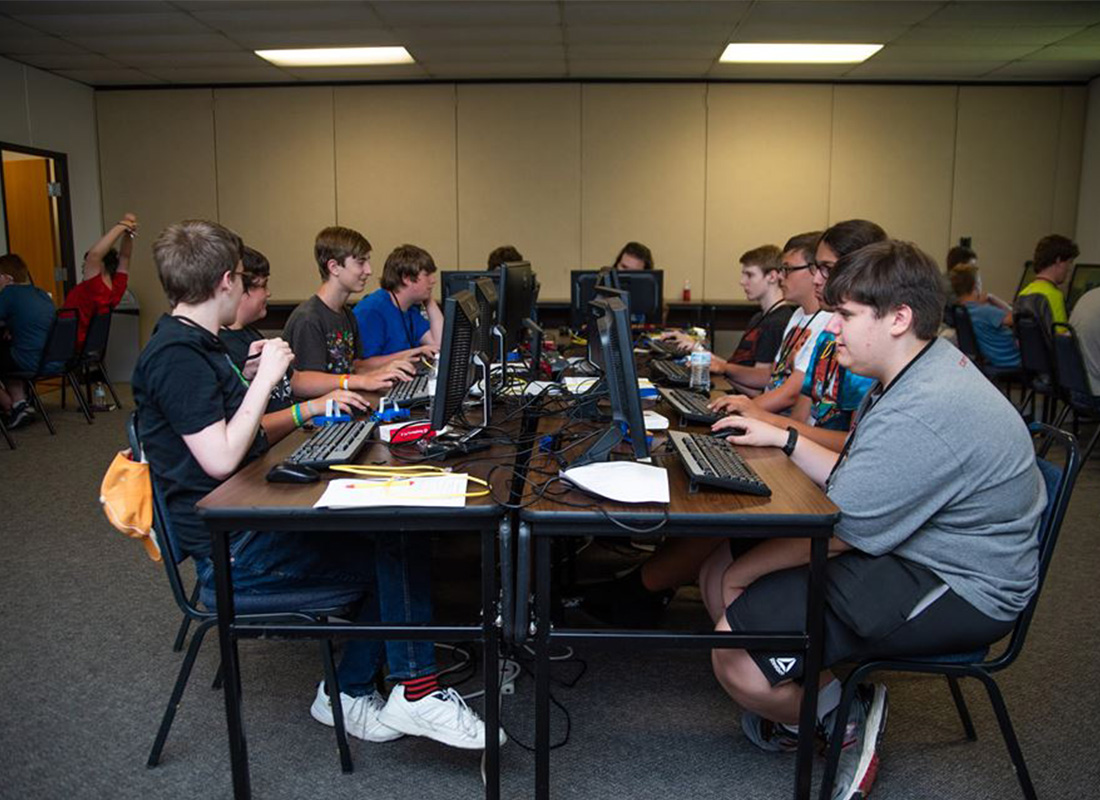 May 20, 2019 – With more young adults considering careers in the technology industry, West Virginia University at Parkersburg's Workforce and Economic Development Division, in partnership with FirstEnergy, is offering two summer academies focusing on inspiring and engaging teenagers through hands-on learning in computer science and 3D printing.
The first program to take place is Teen Tech Academy, running July 8 – 12, 9 a.m. to 3 p.m. daily. The academy will allow attendees to gain practical experience with various software and equipment while providing the opportunity to learn more about the Science, Technology, Engineering and Mathematics (STEM) field and possible careers.
"We have the ability to nurture the future of the technology with these students," said WVU Parkersburg Workforce and Economic Development Director Michele Wilson. "We aim to help build a generation of technologists by introducing them to many possible careers, and allowing them access to new learning opportunities and mentorship."
Teen Tech Academy class topics include: assembling a Raspberry Pi (RPI) laptop kit, Python programming, interfacing the world with RPI sensors and motors, web development, building an Internet of Things (IOT) device and entrepreneurial thinking. Students will also take home their own RPI laptop.
For individuals interested in the revolutionary process of 3D printing, the 2019 Teen 3D Printing Academy will allow students to have fun through creativity, be inspired by technology and problem solving, and take their skills into the world. The academy will take place July 15 – 18, 9 a.m. – 3 p.m. daily.
Teen 3D Printing class topics include: introduction to 3D printing, printer components and functions, building a 3D printer, exploring the printing process (slicing, Cura and printer settings), how 3D printing can be used in various fields of study and 3D printer troubleshooting. At the academy's conclusion, attendees will receive a 3D printer.
Partnering with WVU Parkersburg and providing grant funding for the teen academies, FirstEnergy supports non-profit organizations within its service areas to promote interest in computer and science education. FirstEnergy also provides workforce advancement with professional development through community leadership and volunteerism, as well as economic development and revitalization efforts.
Class size is limited, and the deadline to register for the Teen Tech and Teen 3D Printing academies is June 17 and 24 respectively.
Visit www.wvup.edu/community-ed for more information or to register. Contact wed@wvup.edu or 304-424-8383 with any questions.