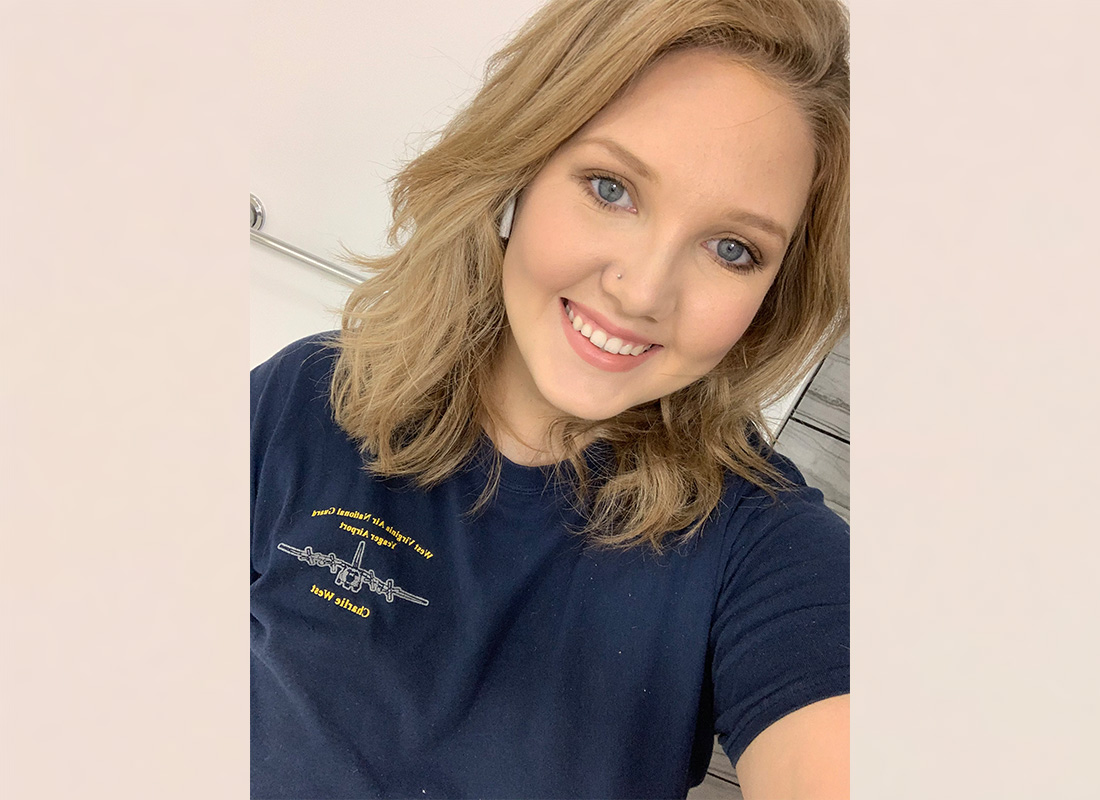 Parkersburg, W.Va. (April 29, 2022) – Never settle for less. That's Molly Caldwell's motto.
Caldwell is a WVU Parkersburg student earning her Associate of Applied Science in Child Development. Employed at childcare centers for more than three years, she has pre-educational experience working with infants and toddlers, ensuring they meet developmental milestones.
After one year in her career field, Caldwell decided to further her education, enrolling in the Child Development Associate National Credentialing Program to earn a Child Development Associate Certification (CDA). This program helps educators advance their careers by providing classes and training related to early childhood education.
CDA credentials are nationally recognized. However, to keep their CDA credentials, individuals must take a test and pay a certification cost every three years.
"After considering how often I would need to renew my certificate and how a CDA would limit me in my career, I reached out to Christi Calvert of the WVU Parkersburg Child Development program," Caldwell said. "I found out that my CDA credentials would give me 13 credit hours towards an associate degree, and I would have more career options after graduation."
WVU Parkersburg's Child Development program is designed as a career ladder with multiple entry and exit points. Students can earn a certificate, associate or bachelor's degree, obtaining just one or all three.
In addition to transferring CDA credentials, the program will also accept classes from the West Virginia Apprenticeship for Child Development Specialist (ACDS), giving students college credit for their experience.
"It is wonderful that students can receive credit for prior learning and experience as they learn new skills and strategies to work with young children through WVU Parkersburg's Child Development program," said Christi Calvert, WVU Parkersburg Child Development program coordinator.
Caldwell will graduate with honors with the Associate in Applied Science in Child Development in May 2022.
"If you truly love what you do, you will work for what you want!" Caldwell said. "I am a non-traditional student, a wife and mother of three who decided to give herself another chance. I hope to inspire anyone to always believe in themselves and never settle for less than their best!"
To learn more about the WVU Parkersburg Child Development program, contact christ.calvert@wvup.edu or 304-424-8314.