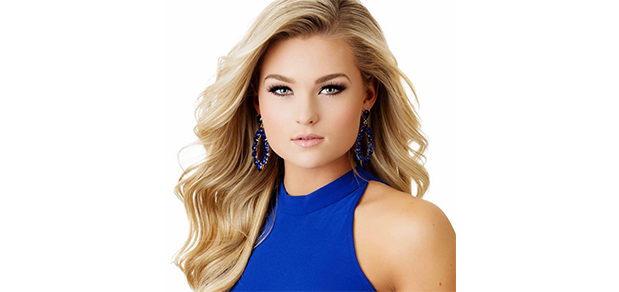 West Virginia University at Parkersburg student Sarah Weeks was crowned Miss West Virginia Collegiate America 2019 during the Miss West Virginia Jr. High, High School and Collegiate America pageant competition. The pageant took place on Saturday, Jan. 27 in Bridgeport, W.Va.
Weeks will represent the state at the Miss Collegiate America pageant in Little Rock, AR from June 24-29. The Collegiate America pageant system exists to provide personal and professional opportunities to girls currently enrolled in a university, trade school, beauty school or continuing education program by providing $70,000 in scholarships in addition to trips, wardrobe, travel service and additional prizes.
"At the national competition, I will present my personal platform, 'BeYOUtiful' which aims to help individuals define their own beauty standards," said Weeks. "In today's society, full of negative social media and comparison, I want to help others find their confidence and feel empowered."
Currently, Weeks is pursuing a degree in communication and media studies with an emphasis in strategic communications. She moved to West Virginia from Colorado at the beginning of the 2018-2019 academic school year with the hopes of gaining new social, academic and career opportunities. It is her goal to be a broadcast journalist and ESPN personality.
In addition to being a student in the communication and media studies program, Weeks is the secretary of the WVU Parkersburg Media and Communication club as well as the assistant editor for The Chronicle, the college's online, student-run newspaper.
"I am so thankful to WVU Parkersburg and the community for the unconditional support I have received," said Weeks. "I am excited to represent the wild and wonderful West Virginia, a state that has truly changed my life and touched my heart."
Visit @MissWestVirginiaHighSchoolAmericaPageant on Facebook to follow Sarah Weeks' journey to Miss Collegiate America.