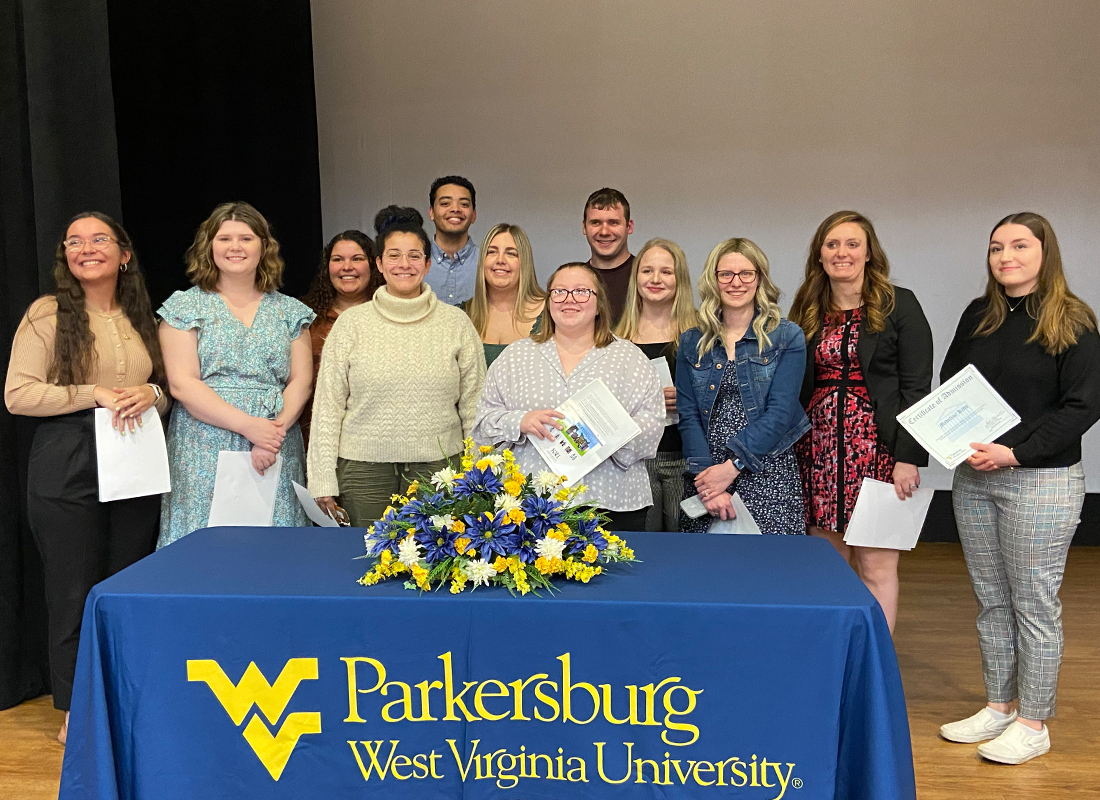 Parkersburg, W.Va. (Feb. 28, 2023) – The WVU Parkersburg Professional Studies Division hosted a ceremony Feb. 27 to honor students being admitted into the education program, as well as induct new members into the honor society Kappa Delta Pi.
Students Chloe Blatt, Rebecca Burdette, Elizabeth Collie, Scott Gorby, Kensley Hager, Quentin Kennedy, Madeline Kitts, Kelsie Means, Kathryn Offenberger, Ariana Pagan, Mariah Parks, Kaeleigh Parsons, and Harley Saxton were admitted into the education program.
"The signing ceremony is a pivotal point for our education majors. Teacher candidates being accepted into the program must have a 3.0 GPA, pass three PRAXIS Core exams, successfully complete 60 hours of field placement and complete 50 hours of service learning," said Dr. Bobbi Marshall, Dean of the Professional Studies Division.
"Teacher candidates have worked hard to get to this point in the program. We are very proud of their accomplishments and look forward to seeing great things from them as they move into the next phase of their education."
Olivia Birkhimer, Rebecca Burdette, Lindsey Cross, Abigail Lathem, Kathryn Offenberger, Hannah Parsons, Vanessa Patton, Harley Saxton, and Elizabeth Weaver were all inducted into Kappa Delta Pi.
"Seeing new faces joining the education program and Kappa Delta Pi brings me joy. In today's society, this profession is much needed. I can't wait to see how these future teachers positively impact the lives of their students," said KDP President Maggy Criser.
For more information on the WVU Parkersburg education program, please visit wvup.edu/education.