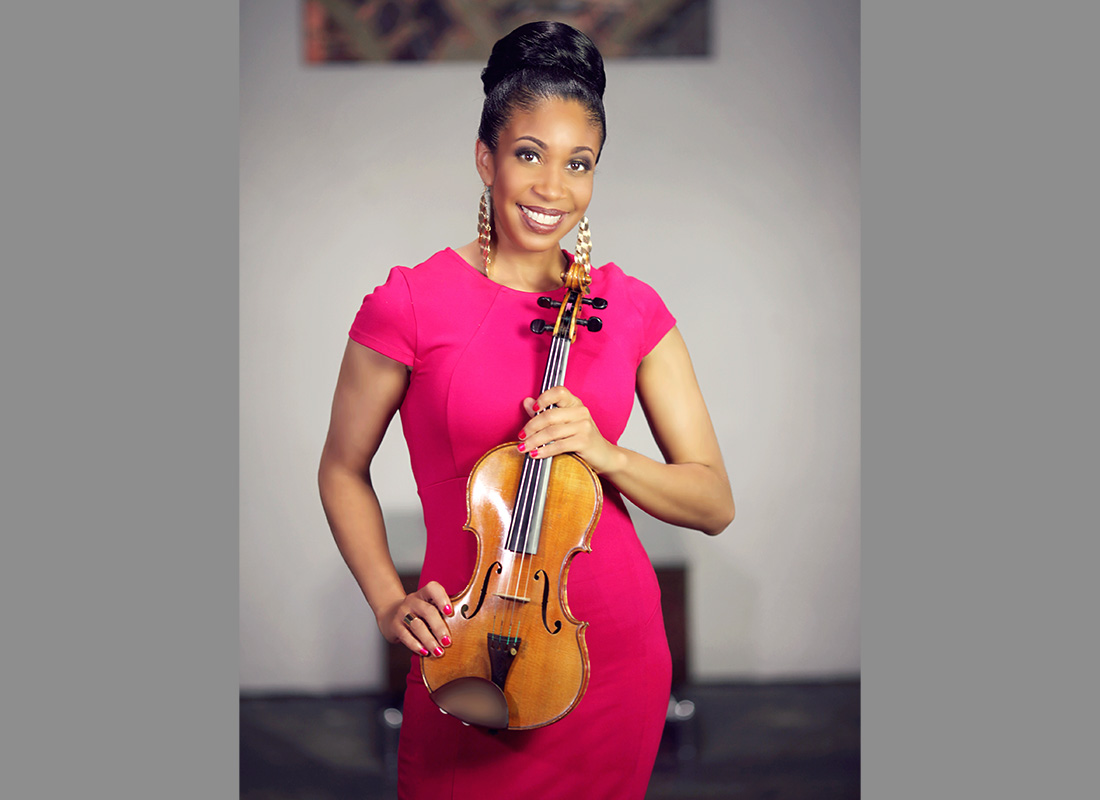 Parkersburg, W.Va. (April 20, 2022) – WVU Parkersburg President Dr. Chris Gilmer welcomes students, faculty, staff, alumni and the community to his free Concert of Healing on Friday, May 6, at 7 p.m. The event will take place in the College Theater on the main campus.
The concert will feature world-class violinist Dr. Tami Lee Hughes, who will present a program of healing developed specifically for WVU Parkersburg to welcome everyone back face-to-face as the COVID-19 pandemic shows signs of abating and remember the millions lost to this disease.
"Never can I remember a time, as we come out of the darkness of the COVID-19 pandemic and strive for a return to normalcy, when we as a people have needed healing more than we need it now," said WVU Parkersburg President Dr. Chris Gilmer. "We are delighted to present a concert built around that theme as the first large-scale face-to-face event at WVU Parkersburg since before the pandemic. As we continue to remain health conscious and take nothing for granted regarding COVID-19, still we are filled with hope that brighter days are ahead. This is a concert of healing and of hope for the entire community."
Hughes is a native of Baton Rouge, La., and earned a Bachelor of Music degree from the University of Minnesota and master's and doctorate degrees from the University of Michigan.
She made her debut with the National Symphony Orchestra, touring the United States, Europe and Central America. In 2011, her solo album, Legacy: Violin Music of African-American Composers, received acclaim from audiences and critics, making it one of the top 10 albums by All Music Guide.
Hughes also has credits in popular music, film in television. She has recorded as studio violinist for Grammy Award-winning artists Aretha Franklin, Fred Hammond and Donnie McClurkin. She has also performed live in concert with Smokey Robinson and on television with Grammy Award-winning artists Kirk Franklin and Jonathan McReynolds.
The event is sponsored by the WVU at Parkersburg Foundation. Tickets are free, but limited. Please contact Abby Campbell at 304-424-8203 to reserve seats.