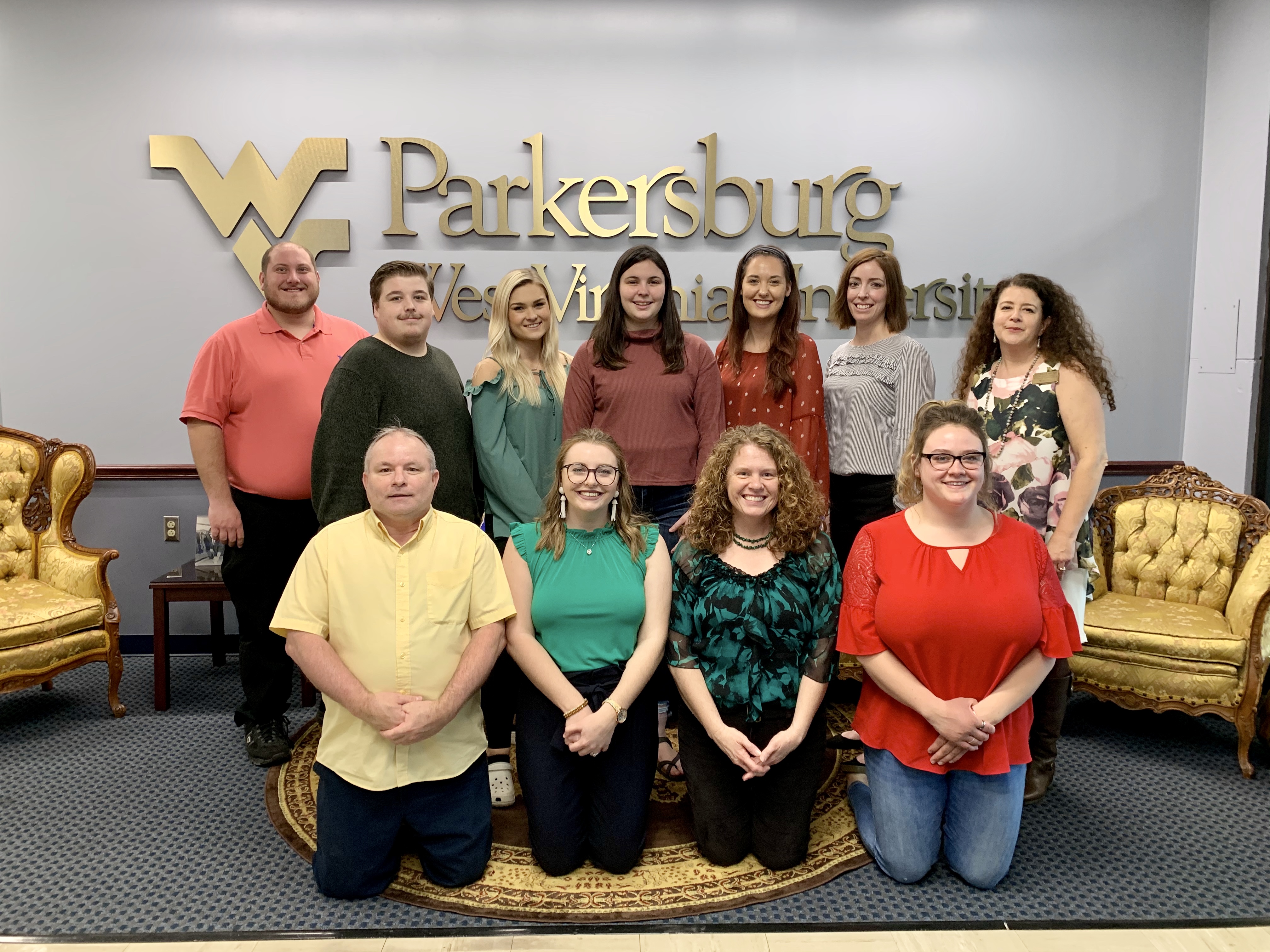 College wins gold, silver, bronze and merit awards for marketing and advertising work
(March 17, 2020) – The West Virginia University at Parkersburg Marketing & Communications team was honored with five awards in the 35th annual Educational Advertising Awards competition, sponsored by the Higher Education Marketing Report.
This is the first year the college has been recognized for its marketing efforts by the largest educational advertising awards competition in the country.
WVU Parkersburg earned two gold awards in the Newspaper Advertising – Single Ad and Ad Series categories. The single ad "Start Sooner, Finish Faster" highlights the achievements of a football player who excelled on and off the field by earning college credits during high school. The "Come Join Us" ad series features students in well-known spots throughout the seven-county region served by WVU Parkersburg, such as North Bend State Park in Ritchie County, Fort Boreman in Wood County and the Little Sister oil well in Tyler County.
An ad series featuring students who attended rival high schools but then became best classmates at the college won a silver award in the Newspaper Advertising – Series category.
Bronze and merit awards in the Outdoor Advertising category were received for "Let Us Invest in You" and "Join Us" billboards showing students in the college's Communication and Media Studies experiential learning program in scenic outdoor spots in Wood and surrounding counties. The students visited the communities as part of an assignment to examine the demographics and other characteristics of the target audiences in those areas for marketing research.
"Our team is innovative in both design and in approach to educational advertising," said Dr. Torie Jackson, vice president for Institutional Advancement, WVU Parkersburg. "It is this initiative to pursue uncommon marketing techniques that allows WVU Parkersburg to make a prominent statement among the pages of newspapers, the sounds of airwaves, or the passing of billboards. It is an honor to work with such a talented team."
This year, the Educational Advertising Awards received more than 2,350 entries from over 1,000 colleges, universities and secondary schools from all 50 states and several foreign countries.
Judges for the awards competition consisted of a national panel of higher education marketers, advertising creative directors, marketing and advertising professionals and the editorial board of the Higher Education Marketing Report.
A full list of Educational Advertising Awards winners can be found at educationaladvertisingawards.com.