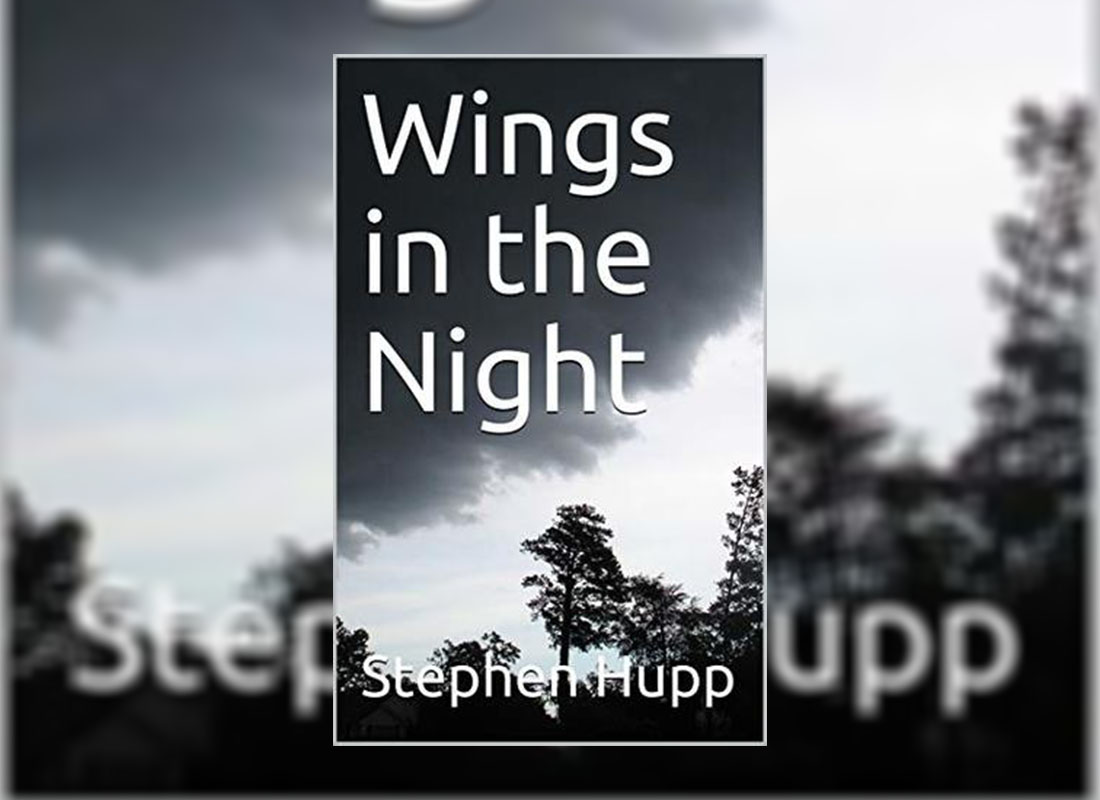 Parkersburg, W.Va. (September 28, 2020) – The Wood County Public Library (WCPL) is teaming up with Stephen Hupp, the library director of West Virginia University at Parkersburg, to present a video about Hupp's novel "Wings in the Night."
The WCPL and Hupp plan to air the presentation consistently from mid-September through October. The presentation is pre-recorded and available to watch on the WCPL Facebook page.
"The presentation went very well," Hupp said. "The Mothman story is a bit of West Virginia folklore and should interest many people."
In "Wings in the Night," Mothman is seen once again over half a century after appearing in Point Pleasant, but this time in Collinsburg, the Two Rivers area. In an effort to learn more about Mothman, Kat and Erin ("Daughters of the Valley") are joined by their new friend Jenny Jordan, in this second novel set in the Mid-Ohio Valley, to find out who Mothman is and why they are here.
"I have an interest in the occult and have been long familiar with the Mothman story," Hupp says, explaining his inspiration for the novel. "It is a good choice to use in one of my novels."
"Wings in the Night" is Hupp's fifth novel and is the sequel to "Daughter of the Valley." His other books are "Born to the Breed," which is about the first female NASCAR driver; "On a Sunday in May" that covers three stories about the Monaco Grand Prix, Indianapolis 500, and NASCAR World 600; and "Of Gods and Spirits," a tale about a witch, warlock, voodoo priest and a Lakota Sioux holy man who recover stolen holy objects.
Stephen Hupp has been the WVU Parkersburg library director since 2001. He is currently working on two new books, one about organized crime in Wheeling, W.Va. The other is about events taking place in 2020.
All of his books are available for paperback or Kindle e-book purchases on Amazon.