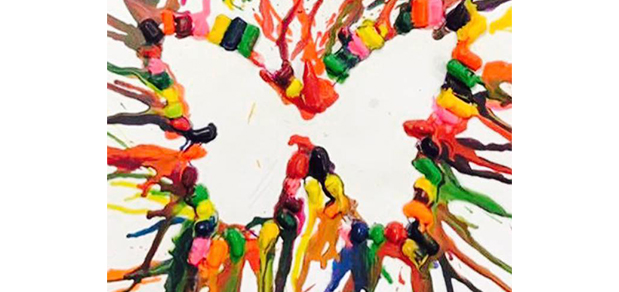 What do civil rights pioneers and second-grade artists, college presidents, researchers, school superintendents, and poets have in common? They will all be joining students, faculty, and staff at West Virginia University at Parkersburg Nov. 8-10, as part of the second convening of the National Institutes for Historically-Underserved Students.
The project started in 2016 as a collaboration between Dr. Chris Gilmer, then Vice President for Academic Affairs at Adams State University, and Dr. Donzell Lee, then Executive Vice President for Academic Affairs and Provost at Alcorn State University.
Gilmer, Founder of the Institutes, is now President of West Virginia University at Parkersburg, and Lee, Co-Founder of the Institutes, is Interim President of Alcorn State University. In West Virginia, the two presidents are reuniting many of the original think tank participants and adding exciting new voices to a conversation meant to help level the playing field for America's most vulnerable students.
The think tank will include a town hall meeting at WVU Parkersburg on Friday, Nov. 9 at 11 a.m. in the college theater. An exhibition of the nationally-acclaimed documentary art installation "A Peace of My Mind" will be on display on campus throughout the week leading up to the think tank. On Friday, Nov. 9 at 4 p.m., in the College Activities Center, the college will also celebrate the inauguration of Dr. Gilmer as president of the university. These three events are free and open to the public and will include a reading by internationally acclaimed poet Aaron Abeyta and a solo performance by Dr. Matthew Valverde, one of the most acclaimed young tenors of his generation. The WVU Parkersburg Foundation is sponsoring this convening of the National Institutes.
"'Historically-underserved' is not meant as a label. It is meant as a statement of empowerment, each of us accepting, even celebrating, the uniqueness of our birth and our defining characteristics while at the same time asserting that education is a right of every person willing to work hard for it. It is not simply a privilege of those to whom it comes easily," Gilmer said. "American higher education was not built on a level playing field, and it is our commitment to help level that field."
Among the 40 educational leaders participating in the November think tank at WVU Parkersburg are Constance Slaughter-Harvey, Esquire, a pioneer of the Civil Rights Movement who desegregated the University of Mississippi School of Law; Dr. Deb Daiek, President of the National Association for Developmental Education; Kevin Christian who leads diversity efforts at the American Association of Community Colleges; Dr. Lonie Haynes, Vice President of Diversity and Inclusion at Highmark Health; The Reverend Dr. Rosalyn Nichols, Lead Pastor of Freedom's Chapel Christian Church; Marguerite Salazar, member of the Cabinet of the Governor of Colorado; Donna M. Harris-Aikens, Senior Director of Education Policy and Practice, National Education Association; Dr. Sarah Armstrong Tucker, Chancellor, West Virginia Council on Technical and Community Colleges; and a number of university and college presidents. A group of student ambassadors from WVU Parkersburg will also take part in the event.
"As the first person in my family to attend college, I was a historically-underserved student. There are many first-generation students, veterans, working adult students, and others throughout our service area who need someone to advocate for their right to an education. We are in no way about special rights for anyone. We don't absolve anyone of the responsibility to work hard and to give his or her best," Gilmer said. "After our students have given us their best, however, it's our job as educators to meet them wherever they are and help them attain the education they want and deserve. That's the role the National Institutes can fill."
For more information, contact WVU Parkersburg Vice President of Institutional Advancement, Keith Gaskin at lgaskin@wvup.edu or 901.238.8238.