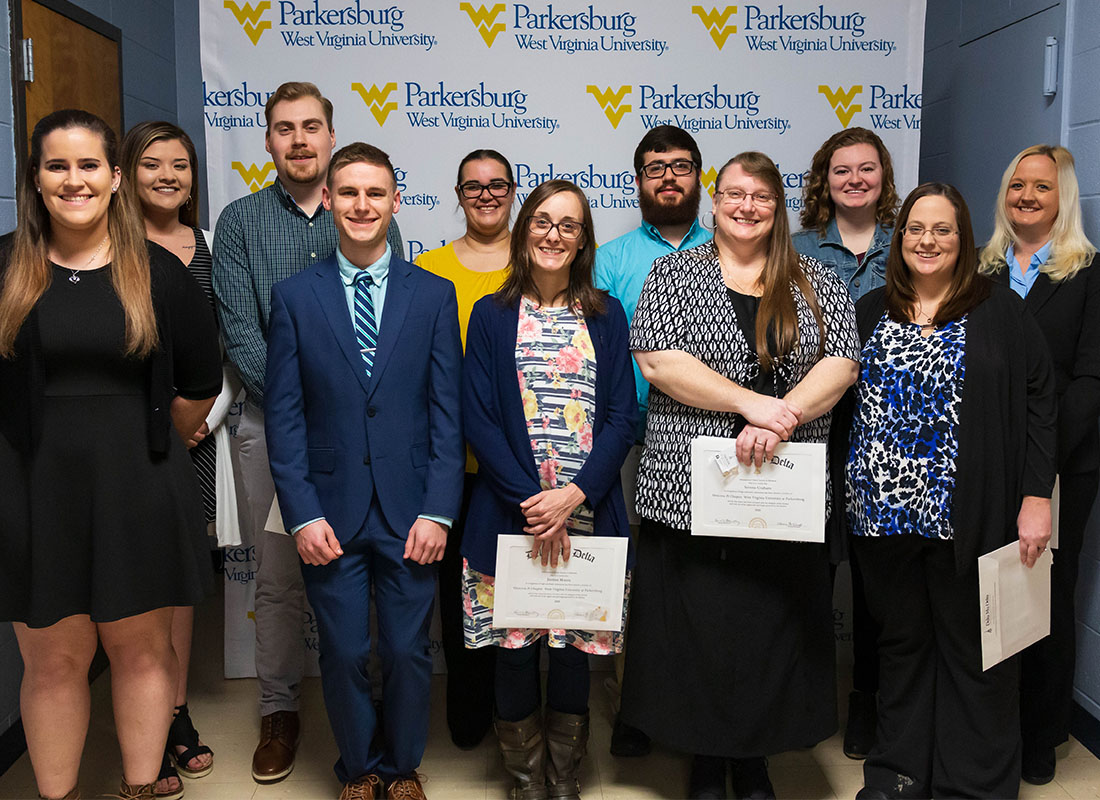 West Virginia University at Parkersburg's Delta Mu Delta International Honor Society in Business accepted new members at a recent ceremony held on Feb. 25, at 6 p.m., in the college theater.
During the ceremony, the society inducted new student members – juniors and seniors majoring in business who rank in the top ten percent cumulative grade point averages out of currently enrolled business administration baccalaureate students. Inductees took the official oath of membership and were presented with a certificate and honor society's key.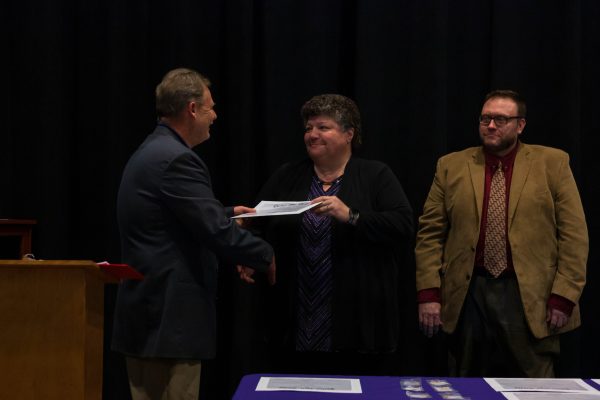 In addition to the new student members, Alice Harris, WVU Parkersburg Executive Vice President, was inducted as an honorary member. "To have your colleagues recognize you for excellence in your chosen profession is a humbling experience and I am honored and thankful to be inducted into this prestigious society," Harris said.
Dr. Billy Stone, Delta Mu Delta Omicron Pi chapter faculty advisor and WVU Parkersburg assistant professor of business, officiated the ceremony. Jeff Holland, WVU Parkersburg Business, Accounting and Public Service division chairperson, inducted the new honorary members.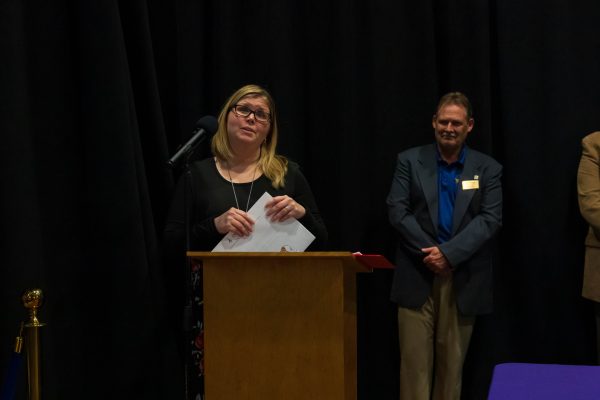 Additionally, Jillian Ballengee, Daniel Seebaugh, Mariah Stansberry and Victoria Poellot-Tauber attended as president, vice president, treasurer and secretary, respectively.
"It's always a great evening when you get invited to the most exclusive club on campus, the Delta Mu Delta Business Honorary Society," Holland said. "Only the top students are invited to apply, and the annual induction is a true celebration of scholarship."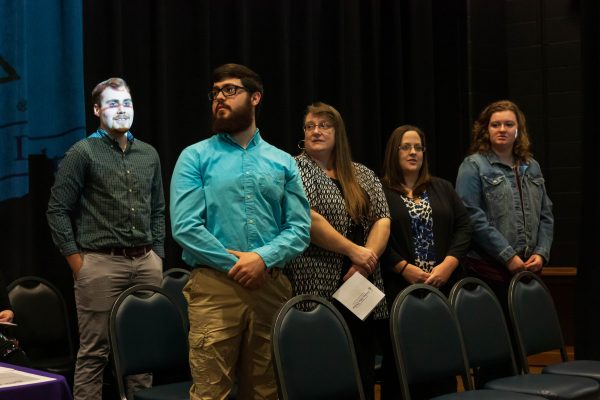 Delta Mu Delta is an international honor society established to recognize and reward superior scholastic achievement of students in business administration, as well as faculty members and business leaders who have experienced measurable success in their profession.
Membership to Delta Mu Delta is by invitation only and extended to undergraduate students who meet specific eligibility criteria.
"An invitation to join the Omicron Pi chapter of Delta Mu Delta is reserved only for the students who are top academic achievers pursuing a bachelor's degree in business," Stone said. "Their membership confirms that the individual has a proven track record of working hard to achieve excellence in their studies and the drive to succeed in a business career."
The new student members inducted include:
Undergraduate inductees: Morgan Bonnett; Nancy Goff; Serena Graham; Bryanna Monroe; Justina Morris; Mitchell Levi Newbanks; Elijah Randolph; Morgan Reilly; and Amy Smith.
Honorary inductees: Alice Harris and Dana Lee.
For more information about WVU Parkersburg's Omicron Pi chapter of Delta Mu Delta, contact faculty advisor Dr. Billy Stone at 304-424-8281 or billy.stone@wvup.edu.