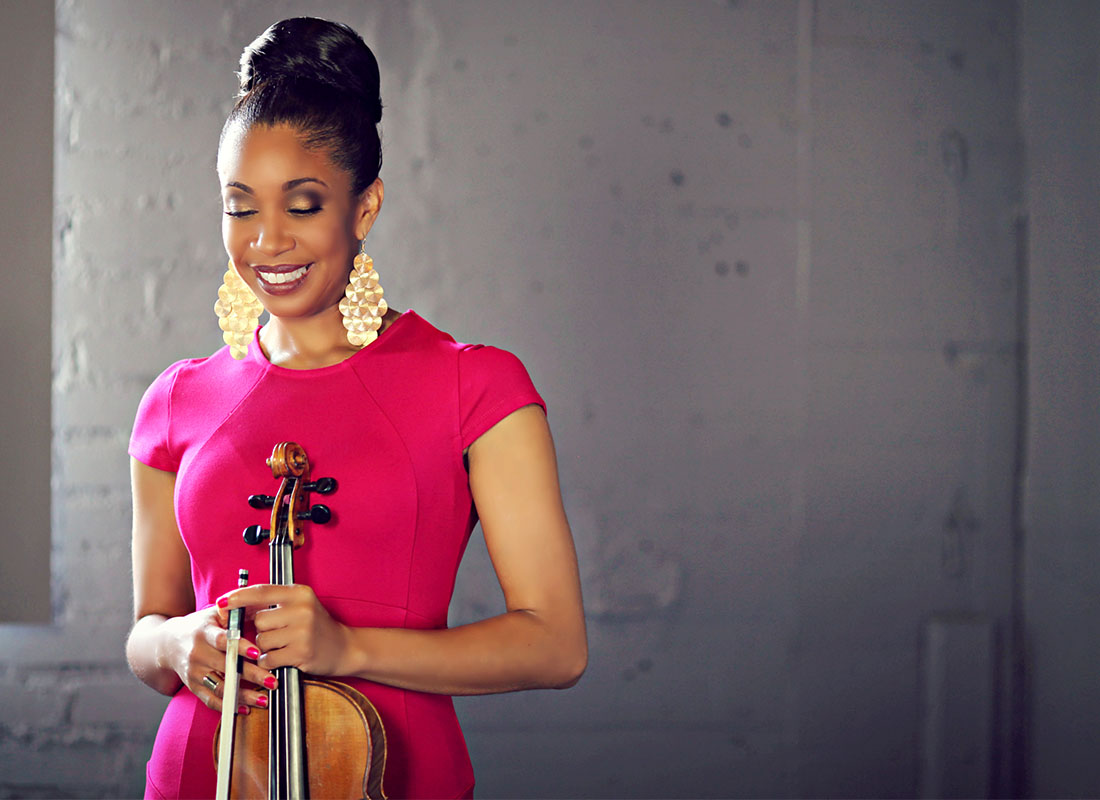 WVU Parkersburg is providing a multimedia educational experience that will allow the community an opportunity to explore the brilliance of African-American composers, performers and influential players through live music, spoken word and cultural imagery. The Legacy Show, presented by violinist Dr. Tami Lee Hughes, will take place on Monday, February 17, at 6 p.m., in the college theater.
The Legacy Show will highlight the Antebellum Period, Harlem Renaissance, Civil Rights Era and Modern Times. Hughes will also dedicate a part of the show to African-American women with a tribute to iconic, female, music artists. She will also read poems and narratives written by Langston Hughes and Maya Angelou to introduce each musical piece during the show.
"It is enough that Dr. Tami Lee Hughes is a violin virtuoso of the highest order, but she is also a music historian who uses her talent to keep classical music by African-American composers alive and actively performed," said Dr. Chris Gilmer, WVU Parkersburg president. "The Legacy Show is a multimedia event combining a lesson in American history with some of the finest violin music you are likely to hear anywhere. I know firsthand what I say because I have had the privilege of hearing her perform twice, and we are honored she included WVU Parkersburg on her very busy performance schedule."
Hughes, a well-known performer, has recorded on projects with Grammy Award-winning Donnie, McClurkin, Fred Hammon, Aretha Franklin and live with Smokey Robinson. She has toured the United States, Europe and Central America with the National Symphony Orchestra. Her solo album, "Legacy: Violin Music of African-American Composers," was called on of the top 10 albums of 2011 by audiences and critics alike.
Kurt Klettner, executive director of WVU Parkersburg Student Support Services, has been working with Dr. Hughes in preparation for her visit to the institution. "Dr. Tami Lee Hughes is an absolute delight to work with," said Klettner. "In addition to being a talented musician and educator, she presents with a kind and gentle spirit."
Financed by the Diversity for Equity Grant provided by the West Virginia Higher Education Policy Commission, the Legacy Show is free and open to the public.
For more information, please contact Special Events and Projects Director David Creel at david.creel@wvup.edu or 304-424-8285.