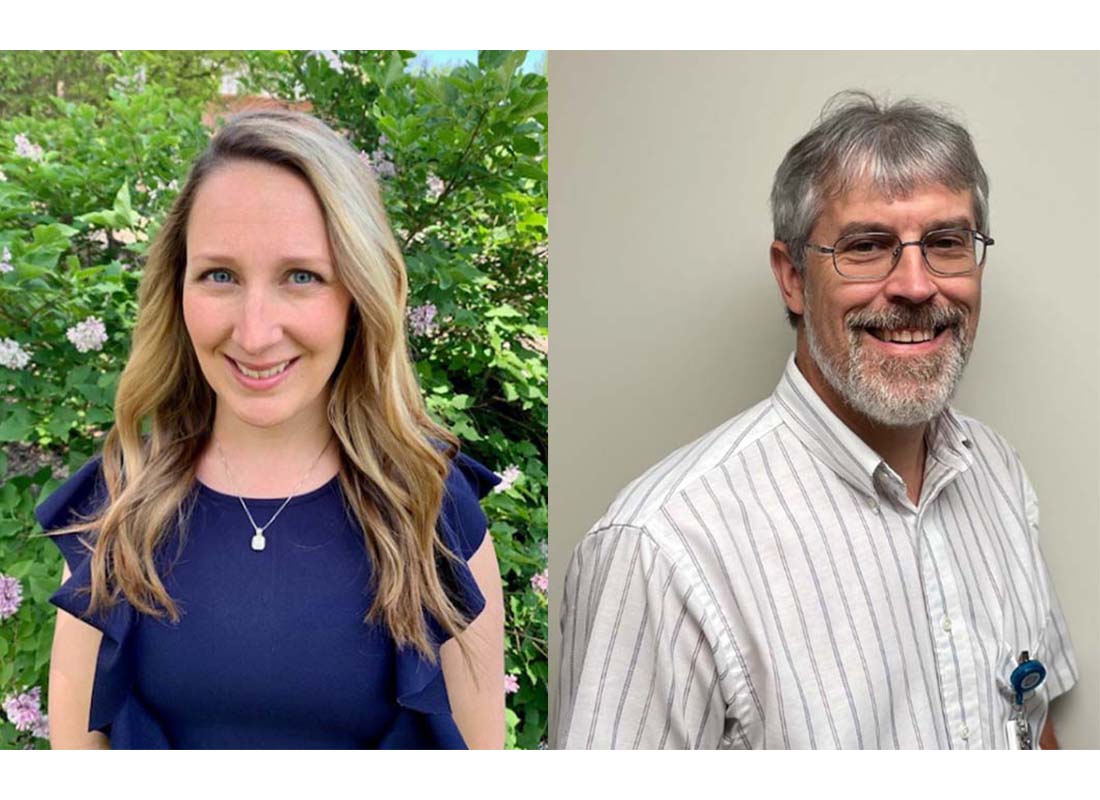 Parkersburg, W.Va. (August 17, 2022) – Forty nurses who are empowering their communities, advancing nursing, and leading change have been nominated for the Nurse Excellence award by the West Virginia Future of Nursing Action Coalition.  
Two of these nurses are WVU Parkersburg Associate Professor of Nursing Allison Sayre and alumnus Edward Davis. These innovative, game-changing nurses will be honored at the annual recognition Gala on September 24, 2022, at the Embassy Suites in Charleston and mentored throughout the next year.
Allison Sayre is a Certified Nurse Educator, Doctor of Nursing Practice (DNP), Master of Science in Nursing, and Registered Nurse (RN) from Marietta, Ohio. Rose Beebe, WVU Parkersburg professor of Nursing, nominated Sayre.
"Her pursuit for excellence, marked by the desire to do better and be better, is a quality that is consistently demonstrated. She truly leads by example, demonstrated through her quest for knowledge, justice, and a virtuous character, to promote the profession of nursing," Beebe said.
"Nurses touch lives; there is nothing more humbling or inspiring than helping individuals reach their fullest potential, advocating for the vulnerable, and connecting with the human spirit," Sayre said in response to being nominated.
Edward Davis is an RN from Ripley, W.Va., and a nursing education coordinator at Charleston Area Medical Center.  
His nominator says, "Having the pleasure of working with Edward, I have realized one thing, he has a true passion for the nursing staff to understand the 'why' of nursing." 
"There is no other profession that can have such a profound impact on others. Nurses are looked upon as healers, comforters, counselors, and teachers. Nothing is more meaningful to me than to hear a patient and their family convey their trust in me to care for them," Davis said.
Laure Marino, Advanced Practice Registered Nurse, DNP, Family Nurse Practitioner Board Certified, Gerontological Nurse Practitioner Board Certified, and Interim Executive Director of Future of Nursing WV said, "Our Awardees are the shining stars of our next generation of nursing leaders. We are proud to recognize their accomplishments and mentor them as they continue on their leadership journey to improve the culture of health in West Virginia."