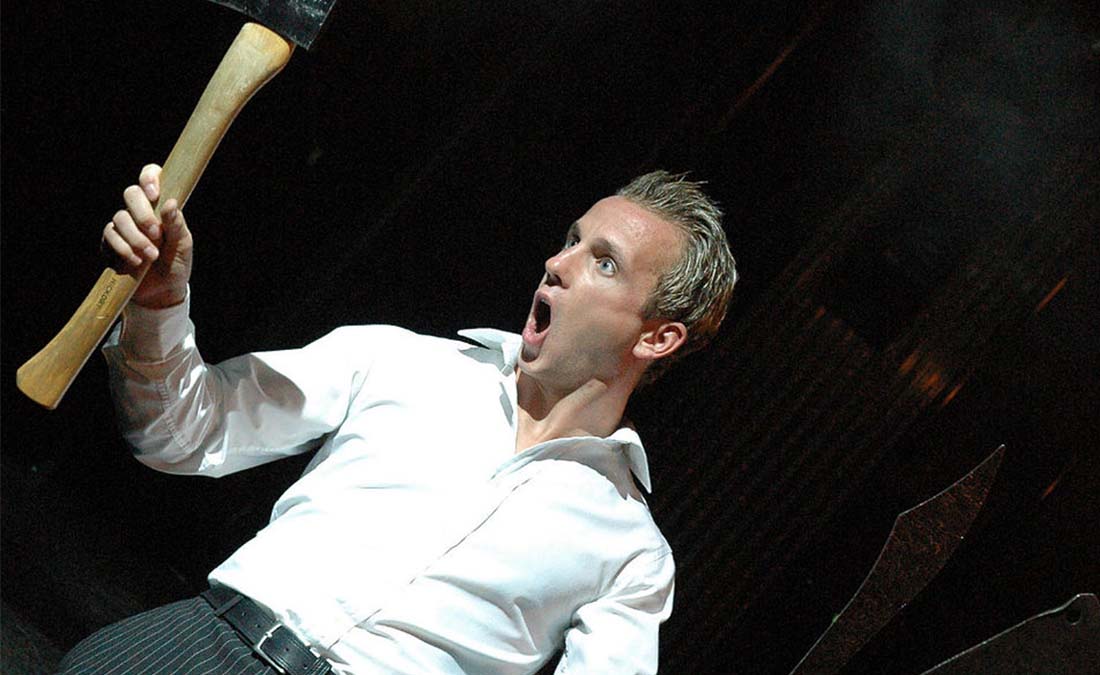 Parkersburg, W.Va. (Jan. 17, 2023) – Nick Pike, season five finalist on "America's Got Talent," is coming to West Virginia University at Parkersburg on January 27 to perform his variety show. Comedian Derrick Knopsnyder will open with his stand-up comedy act.
The event will be held in the College Activities Center, at 7 p.m., with doors opening at 6:30 p.m. Tickets are on sale now in the WVU Parkersburg Business Office. Tickets are $5 for students, faculty and staff and one guest and $10 for the general public. Seats may be purchased at the door for $10.
"We are excited to bring national talent to the Mid-Ohio Valley and offer it at an accessible cost for our campus and community," said JB Skidmore, WVU Parkersburg Student Engagement Activities coordinator. "Stay local, grab a table with friends and family and join us for a fun show."
Originally from Great Britain, Pike has performed thousands of shows worldwide. He has been juggling for over 26 years, receiving a Bachelor of Arts honors degree in Contemporary Circus and Theatre from The Circus Space in London and performing with The Swedish Royal Theater.
Pike will entertain attendees with his high-energy comedy and stunt show. Pike combines acrobatics, juggling and audience participation for a one-of-a-kind experience.
Opening the show is Knopsnyder. A Pittsburgh native, he has been called "The Best Comedian Working Today," performing on Comedy Central's "New Talent Search" and sharing the stage with many great comedians, including Dave Coulier and Rob Schneider. Knopsnyder has also won the Cleveland Comedy Festival and Stand Up to Cancer's Comedy Festival.
To purchase tickets, visit the WVU Parkersburg Business Office (Room 1112) on the main campus or call 304-424-8223. The Business Office is open Monday – Friday, 8 a.m. – 4 p.m. Cash, check and credit card payments will be accepted.
Learn more about Knopsnyder at dkcomedy.com and Pike at nickpikejuggler.com.