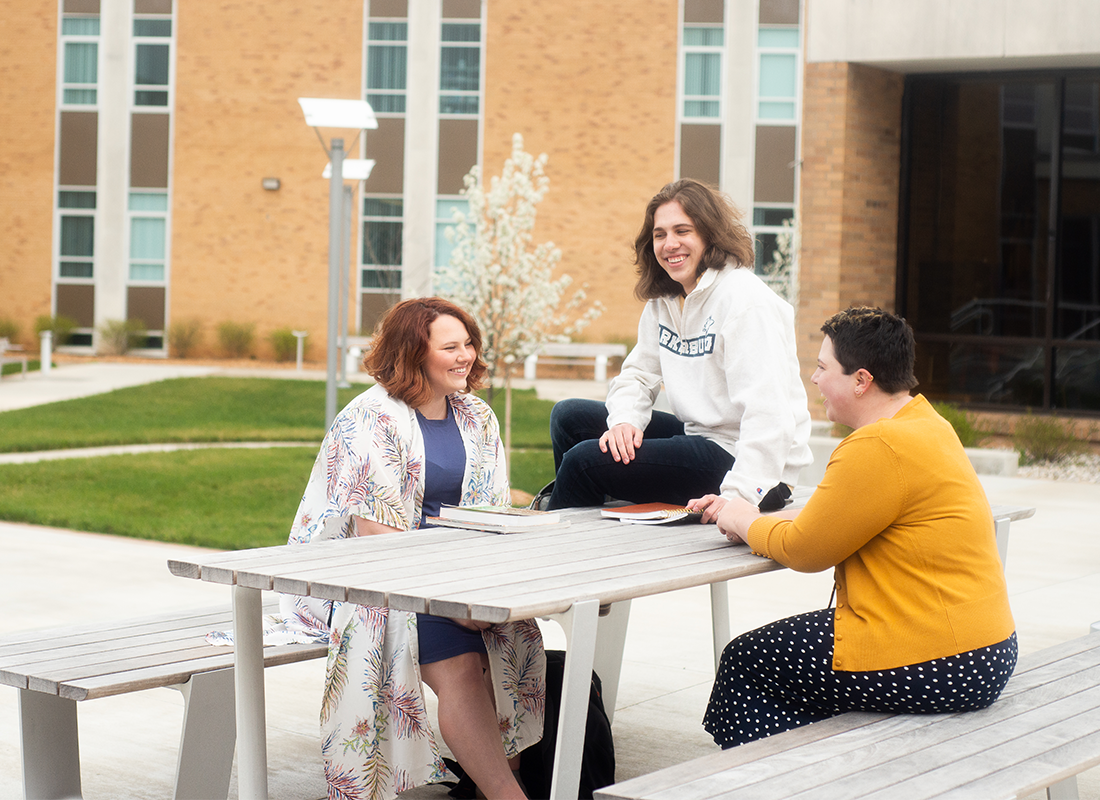 Parkersburg, W.Va. (June 14, 2021) – West Virginia University at Parkersburg is pleased to announce its President's and Dean's scholars for the Spring 2021 semester.
President's Scholars
Students on the President's List maintained a 4.0 grade point average while earning 12 or more hours of college credit. The scholars include:
CABELL COUNTY – Huntington: McKenna Meadows;
CALHOUN COUNTY – Creston: Hannah Stephens;
Grantsville: Nicholas Bush;
CLAY COUNTY – Clay: Timothy Crum;
Clendenin: Tabitha Adkins;
DODDRIDGE COUNTY – West Union: Gabrielle Jones, Staclyn White;
JACKSON COUNTY – Cottageville: Makayla Edwards; Adam Hoschar;
Evans: Haley Carson; Kiley Hersman; Tucker Williams;
Kenna: Jahlea Bumpus;
Ravenswood: Annabelle Alfred; Diana Brown; Damien Caldwell; Julie Coberly; Jenny Dixon; Raygan Hickman; Fiona Lane; Emily McCommack; Samantha Pittman; Jeremiah Seabolt; Jacob Watson; Mikayla Winters;
Ripley: Allison Cartmill; Maggy Criser; James Dobbs; Caden Harpold; Nisha Holley; Michael Holmes; Miranda Johnson; Anna Kimble; Elijah Randolph; Zaya Settle;
Sandyville: Brooke Hatcher; Alexandra Miller;
KANAWHA COUNTY – Charleston: Emily Burdette;
Cross Lanes: Alexandria Musilli;
MARSHALL COUNTY – Moundsville: Mitchel Herbold;
MASON COUNTY – Leon: Valissa Bailes; Jason Bechtle; Emily Keefer;
Letart: Noah Litchfield;
Mason: Payton McFarland; Joshua Petry;
New Haven: Tyler Bumgarner; Bryton Grate;
Point Pleasant: Benjamin Halley; Hannah Halley; Kinneson Leslie;
PLEASANTS COUNTY – Belmont: Cara Masters; Michelle Neff; Logan White;
St. Marys: Anthony Bowie; Sarah Bowie; Isabella Davis; Mara Eisenbarth; Jacob Elder; Mariah Evans; Lara Fetty; Brody Grimes; Emily Hadley; Anondae Hesson; Caraline Lancaster; Brandon Lawhon; Katie Lemon; Natalie Malone; Josey Moore; Logan Rice; Jadon Satterfield; Mallory Webb; Ethan Weikart; Kylie Wright;
Waverly: Lakyn Ankrom;
RALEIGH COUNTY – Crab Orchard: Shawna Hopkins;
RITCHIE COUNTY – Cairo: Valerie Bircher; Erik Miehrig;
Harrisville: Kathy Dober;
Smithville: Nichole Tallhamer;
ROANE COUNTY – Spencer: Amber Arko; Kolleen Bradley; Kristen Myers;
TYLER COUNTY – Friendly: Erica Davis;
Sistersville: Millicent Kehrer;
West Union: Amanda Gist;
WETZEL COUNTY – New Martinsville: Breanne Carr;
Paden City: Bradley Baker;
WIRT COUNTY – Elizabeth: Curtis Browning; Paul Bunner; Deborah Darling; Christian Duskey; Lexis Hill; Jenna Mathess; Autumn McKenna; Sierra Runner; Shannon Stanley; Nicole Wood;
Palestine: Brooklyn Smith;
WOOD COUNTY – Belleville: Allie Perkins;
Davisville: Victoria Delancey; Shannon Dickerson; Johnathan Hitt;
Mineral Wells: Emily Browning; Stephen Fadlevich; Robert Jarvis; Haleigh Kent; Alicia Life; Kenneth Mason; Pamela Morehead; Logan Penn; Trinity Phillips;
Parkersburg: Khloe Adkins; Chad Albright; Lorrie Allman; Kali Bell; Devon Bertus; Kylee Bethel; Brittany Blevins; Justin Blevins; Sydney Bohn; Nicole Buck; Toni Cain; Emily Cancade; Cynthia Clemons; Alexis Coleman; Caden Collins; Olivia Dailey; Sherry Davis; Megan Dennis; Loki Drummond; Brandy Edgar; Chelsie Fast; Lloyd Frazier; Serena Graham; Kirsten Hester; Abigail Homan; Emily Jones; Kelly Jones; Paris Kessigner; Sean Lilly; Kimberly Matheny; Terry McDonald; Travis McDonald; Robert Miller II; Sarina Morris; Aliza Nehls; Coleen Nicoles; Kaylyn Parsons; Jessica Perkins; Candy Pyles; Hanna Richards; Madison Sayre; David Sears; Womba Shepherd; Elliott Smith; Alexandra Tennant; Ashleigh Utt; Matthew Vanmeter; Donatas Vasauskas; Jaden Welsh;
Vienna: Chelsey Betts; Jennifer Broffman; Leah Harvey; Charles Helmick; Clay Morris; Cyan Poling; Lora Stavrakis; Matthew Wilson;
Walker: Ashley Gilbert; Katie Hudkins; Tina Knopp;
Washington: Priscilla Brady; Madison Halaj; Taylor Harrison; Michael Midkiff; Meredith Perkins; Travis Spears; Courtlyn Williams;
Waverly: Meredith Davis; Whitney Kiger;
Williamstown: Issac Cutright; Devon Dalrymple; Landon Edgar; Camryn Irvin; Carley Jarvis; Ivy Linger; Grace Newbanks; Brooke Overton; Kevin Townsend;
GEORGIA – Canton: Sarah Weeks;
Macon: Alweera Memon;
OHIO – Belpre: Kelly Byrne; Rebecca Garrett; Megan Gorham; James Perkins Jr.; Michael Yonis III;
Coolville: Ashley Ward;
Little Hocking: Chase Weihl;
Malta: Tori Gormley;
Marietta: Anna Cunningham; Nathan Hale;
Racine: Domenic Nudi; Ryan Parsons;
Syracuse: Christine Morgan;
Vincent: Brayden Hanes;
Whipple: Audrey Erb;
VIRGINIA – Middletown: Kassi Scruggs.
Dean's Scholars
Students named to the Dean's List maintained a 3.5 grade point average while earning six or more hours of college credit. The scholars include:
BERKELEY COUNTY – Martinsburg: Daniel O'Brien;
BRAXTON COUNTY – Gassaway: Jacob Ellis;
CABELL COUNTY – Culloden: Breanna Akers;
Huntington: Donnell Reed; Karen Workman;
CALHOUN COUNTY – Arnoldsburg: Mackenzie Holbert;
CLAY COUNTY – Clay: Jamie Williams;
Maysel: Heather Dawson;
DODDRIDGE COUNTY – New Milton: Jocelyn Atkinson; Heidi Bee; Trent Gola; Abigail Nicholson;
Salem: Noah Burnside; Elisha Galagar; Faith Galagar; Jack Hutson; Eliana Sias; Nora Sias;
West Union: Reese Burnside; Taylor Davis; Raine Fritz; Jared Harris; Christopher Hileman; Tessa Sleeth; Jaydah Smith; Rylee Spurlock; Alyssa Weekley;
GREENBRIER COUNTY – Ronceverte: Ashtann Brown;
HAMPSHIRE COUNTY – Levels: Lindsey Pearce;
HARDY COUNTY – Mathias: Amanda Kern;
HARRISON COUNTY – Bristol: Soffi Bee;
JACKSON COUNTY – Cottageville: Wyatt Cottrill; Jonathan Fields; Ada Freshour; Cortney Gandee; Tyler Hartley; Tyler Hill; Ariel Rebstock;
Evans: Noah Carson; Haley Conley; Franki Harrah; Lucas Smith;
Gay: Christopher Holcomb;
Given: Donald Blackwell;
Kenna: Shelby Anderson; Klarie Garnes; Kayla Jones; Megan Pauley; Joseph Wortham;
LeRoy: Elijah Price;
Milwood: Devin Haid; Andrew McDowell; Jacie Shaver; Jayme Shaver;
Ravenswood: Andrew Anglin; Katie Bush; Caylee Carmichael; Samantha Casto; Joel Fisher; Rachel Fisher; Nathanael Flesher; Jaime Gillespie; Jacob Graham; Kenley Hickman; Lane Hughes; Jordan Knotts; Natasha Lemley; Marissa Modesitt; Nathan Moore; Ryan Moore; Logan Nelson; Russell Nichols; Autumn Pursley; Jala Sayre; Megan Scarberry; Marissa Simmons; Jillian Smith; Tiffany Stepp; Keiah Stewart; Emily Stutler; Kinsey Wolfe;
Ripley: Mckenzie Barickman; Gavin Blankenship; Brooklyn Board; Victoria Cochran; James Coon; Daniele Ellison; Hunter Evans; Joely Good; Trenton Hilbert; Clifford Kay II; Jasmine McClure; Micah Ranson; Isaiah Riffe; Dewayne Rotenberry; Laken Shaffer; Josiah Smith; Shaelee Turner; Jordan Whited; Johnathan Zungia;
Sandyville: Sara Almashy; Jessica Almashy; Natasha Canterbury; Thomas Higgins; Julia Holbert; Wyatt Powell; David Smith;
KANAWHA COUNTY – Belle: Victoria White;
Charleston: Ryan Burgess; Rebecca Fouts; Samuel Johnson; Stefani Lacy; Courtney Mongold; Jacqueline Pring; Anetria Stewart;
Elkview: Emma White;
St. Albans: Molly Caldwell; Lindsay Holbert; Jennifer Raines; Cheyenne Wageman;
South Charleston: Candace Morgan;
LEWIS COUNTY – Jane Lew: Erica Anderson;
LINCOLN COUNTY – Alkol: Chasty Vickers;
Branchland: Ashley Spence;
LOGAN COUNTY – Amherstdale: Tracy Amburgey;
Whitman: Ciara Noe;
MARION COUNTY – Fairmont: Rachel Wyandt;
MASON COUNTY – Evans: Stella Turner;
Leon: Kaitlyn Dunn;
Letart: Adrianna Stewart;
Point Pleasant: Melissa Martin; Josiah Sargent;
MINGO COUNTY – Delbarton: Carl Dempsey;
MONONGALIA COUNTY – Morgantown: Brooke McDonald;
OHIO COUNTY – Wheeling: Marlena Jasper;
PLEASANTS COUNTY – Friendly: Garrytt Horner;
St. Marys: Edgar Barker; Grant Barnhart; Jenna Barnhart; Olivia Birkhimer; Erika Becker; Jeffrey Bennett; Riley Boley; Bralynn Davis; Ethan Davis; Madison Eaton; James Evans; Sydni Hinton; Madeline Hilvers; William Houser; Jessica Lipscomb; Lacey McCullough; Waylon Moore; Teddi Northrop; Abigail Peckens; Emma Powell; Phillip Price; Stephanie Satterfield; Justin Scadden; Ryleigh Scovill; Madison Scott; Noah Spitzer; Cari Weekley; Elyssa West;
Waverly: Carson Miller; Patricia Miller;
PRESTON COUNTY – Bruceton Mills: Ashlynn Phillips;
PUTNAM COUNTY – Eleanor: Phaedra Burke;
Hometown: Joseph Nesbitt;
Poca: Tammy Naylor;
Scott Depot: Adrien Gibbs; Melissa Melton;
Winfield: Andrew Gillispie;
RITCHIE COUNTY – Cairo: Jeremy Darnold; Chloe Elliot; Charity Hannah; Alex Hendrickson; Katrina Jones; Lance Nutter; William Windom;
Ellenboro: Blaine Bowie; Chloe Campbell; Kristie Campbell; Caleb Kuffner; Amanda Mowery; Morgan Reilly;
Harrisville: Alexis Beck; Lily Butcher; Ashley Cox; Alexis Enoch; Chaslyn Jones; Alexander King; Zachary Knight; Katelyn Lambert; Haley Martin; Larissa McDonald; Taylor Osborne; Jillian Schimmel; Isaac Slater; Destinee Smith;
Pennsboro: Kaleb Cole; Presley Johnson; Anthony Rader; Hannah Ray; Alyssa Smith; Emma Stahlman; Samantha Waggoner; Dakota Wayne; Karissa Weekley; Kiarra Weekley;
Petroleum: Clayton Wilson;
ROANE COUNTY – Gandeeville: Emily Huffman; Stacey Miller;
Newton: Amber Drennen;
Reedy: Erica Ellison; Anna Errickson; Madison Marshall; Holly Terrell;
Spencer: Mckenzee Buchanan; Emily Chandler; Kaley Sisk; Bryson Watson;
Walton: Jamie Huffman;
TYLER COUNTY – Alma: Jacob Medley; Jordyn Potoczny;
Friendly: Hadyn Brown; Hannah Dearth; Thomas Hill; Victoria Yost;
Jacksonburg: Kelsi Vandruff;
Middlebourne: Breauna Anderson; Jenna Brinkmeier; Landry Buchanan; Abigail Ebert; Aleeah Fletcher; Shayla Griffey; Ayden Hoover; Zoe Lemasters; Alisa Miller; Romana Rice; Abigail Rose; Briann Templeton; Lauren Templeton; Ryley Vandyne;
New Martinsville: Hailey Lane;
Pennsboro: Ashley Mason;
Sistersville: Audrey Dennis; Jocelyn Foltz; Kate Gorrell; Abigail Ice; Asia Keller; Abigail Kerns; Caleigh Phillips; Shauna Riggs; Isaac Rush; Brittney Strum; Madeline Tarnecki;
UPSHER COUNTY – Buckhannon: Vanessa Hedrick;
WAYNE COUNTY – Kenova: Tasha Curnutte;
WETZEL COUNTY – New Martinsville: Telah King; Paxton Pierce;
WIRT COUNTY – Creston: Matthew White;
Le Roy: Moriah Cale;
Elizabeth: Taylor Anderson; Maggie Bailey; Anastasia Brown; Ashton Cheuvront; Angelina Dotson; Haylee Exline; Beth Goodwin; CiAnna Murray; Nathan Murray; Madelynn Ojanpera-Lynch; Madison Richards; Shelby Simonton;
Palestine: Emily Shearlock; Erin Shearlock; Stacey Wyer;
Sandyville: Logan Powell;
WOOD COUNTY – Belleville: Ellora Foggin; Anna Gathman; Elizabeth Kirk; William Morrison; Emily Rolston; Olivia Smith; Zoey Smith;
Davisville: Emily Delancey; Melinda Digman; Emily Fowler; Jordan Irick; Eliza Lawrentz; Andrew Lawson; Elizabeth McPeek; Chloe Smith;
Mineral Wells: Skyler Boice; David Evans; Sutherlin Greenburg; Nathan Grygiel; Rebekah Hogsett; Keithlynn Johnson; Tiffany Johnston; Kaeden King; Hannah Kinzer; Danielle Lockhart; Chelsy Martin; Adelynn McCoy; Michael Meyer; Justin Miracle; Lucy Powers; Rebekah Rowan; Emilee Sturms; Elizabeth Weaver; Margaret Womack;
Parkersburg: Samuel Abels; Marimo Akita; Abby Anderson; Chase Anderson; Franklin Angelos; Leea Armstrong; Austin Atkinson; Nora Augenstein; Sierra Backus; Joel Bandy; Katelyn Baker; Alec Barnett; Keegan Barnette; Gideon Barton; Lucian Baumgartner; Corey Beach; Casie Bevins; Taylor Black; Alayna Boggs; Ashley Boice; Connor Branham; Joseph Bredon-Mcfarland III; William Burge; Alaya Burt; Brandi Bush; Tyler Byars; Hilton Byrd; Andrew Cannon; Mason Cantwell; Jonathan Carrano; Katelyn Carroll; Amy Cass; Garrett Colvin; Ali Cooper; Alexis Dailey; Lanae Dailey; Mattyson Darling; Dahlia Davis; Leena Davis; Celeena Dawson; Ashleigh December; Tyler Devaughn; Seneca Donahue; Travis Doss; Becky Ellison; Emilee Ellison; Cheri Emerich; Bradley Emerick; Eric Fajardo; Chelsea Ferguson; Kendall Ferrebee; Shaleigh Ferrell; Emma Fleming; Danielle Folwell; Stacey Fordyce; Ashley Fornash; Preston Forshey; Nicholas Fosselman; Dusty Fox Jr.; Brianna Francisco; Jaden Garner; Amelia Gesell; Makenna Gibson; Valerie Girard; Kelsey Golden; Rachael Green; Ethan Grose; Hallee Hairl; Alexia Haislop; Riley Hanna; Cameron Hanshaw; Rylee Harner; Isabella Haynes; Britney Hersman; John Hickman; Bryce Himelrick; Lindsey Hinkle; Jensen-Diana Hoover; Carson Huck; Taylor Isaly; Zachary Jenkins; Mckenzie Johnson; Nicholas Johnson; Kristofer Jones; Glenna Kaltenecker; Riley Karcher; Desiree Krafft; Harper Lawrence; Johnathon Laxton;  Brenda Leasure; Paige Leasure; Joseph Ledsome; Kara Leisure; Zane Lemley; Ashley Lewis; Alexander Life; Michele Looney; Parker Lowe; Colten Luther; Lee Lynch; Kendal Mader; James Malson; Morgan Marks; Taylor Marks; Elizabeth Martin; Michael Martin; Tyler Martin; Curtis Mayo; Madison McDowell; Alexus McEldowney; Kyla Mclaughlin; Hailee Merritt; Traci Mills; Colin Minear; Taylor Moat; Allison Monroe; Gregory Moore; Jennifer Morris; Darlin Muelas Cruz; Samara Nunn; Reagan Nutter; Blessing Onianwa; Lacy Parsons; Jacob Pickens; Abram Poling; Ryann Province; Jeffery Rawson; Gabriel Ray; Dylan Reeder; Eli Reeves; Isabella Reidmiller; Nicholas Reidmiller; Nevada Richards; Jenna Robinson; Kelly Rockhold; Elaina Ross; Savannah Ruble; Alexzandria Sams; Gregory Sams; Jadon Sandy; Maggie Sauers; Parker Schartiger; Abrielle Schmitt; Tony Schreckengost; Andrea Sears; Jessica Sharp; Timothy Sharp; Victoria Shepherd; Turner Shuman; Melissa Shutts; Angel Spangler; Madison Spears; Amariah Sprouse; Serenity Sprouse; Audrey Sprout; Braden Starcher; Emma Starcher; Katrina Steelsmith; Jacob Stone; Riley Street; Hannah Strcula; Christina Swiger; Bryce Taylor; Robert Taylor; Alexandra Tennant; Reganne Thomas; Remy Toncray; Sherree Townsend; Katelyn Turner; Yuan Uy; Devon Van Allen; Alyssa Velten; Ashley Vest; Cyndie Wade; Dalton Waits; William Watson; Daniel Wharton; James White; Stacey Whitlatch; Olivia Williams; Jennifer Williamson; Hannah Wingrove; Barrett Wix; Markie Wolfe; Andrew Woofter;
Rockport: Sharon McCoy;
Vienna: Allison Akers; Yasmi Alvarado Sical; Abigail Anderson; Shelby Anderson; Azarian Bennett; Kara Bennett; Mariah Blessing; Charles Boston; Jalen Brunny; Payton Buttrey; Jessica Casto; William Coffman; Rachel Cumberledge; Brendan Cundiff; Grace Curry; Austin Cutlip; Dawson Cyran; James Dauphin; Abigail Davis; Justin Davis; Kendal Domenick; Matthew Duckworth; Sydney Duckworth; Heather Fairchild; Thomas Flis; Echo Full; Jagr Gregg; Taylor Hoover; Kathryn Jeffrey; Daniel Jones; Lory Ice; Emily Kammerer; Dylan Khoury; Anna Martin; Avery McClung; Christina McFee; Sarah Moise; Kristen Morgan; Emily Newbanks; Beyonce Pierce; Jade Poling; John O'Brien III; Jason Ohler; Jaxen Ranson; Cory Reynolds; Philip Richmond; Laurel Sanders; Mariah Sands; Chandler Seita; Nathan Settle; Julian Siefert; Riley Smith; Marie Spiroff; Cassell Stewart; Emily Stockdale; Marymichael Strobl; Simon Strobl; Mindy Thomson; Cameron Tracewell; Bryan Van Norman; David Vanfossen; Brianna Vogel; Tyler Walker; Heather Weaver; Kathleen Wright; Bryon Yetter;
Walker: Chad Cottrill; Kylee Dean; Abigail Farnsworth; Anna Haught; Emma Hunt; Shelly Martin; Michelle Moore; Victoria Schreckengost; Nathan Stoneking;
Washington: Evan Barker; Shaun Belcher; Brittany Brady; Melissa Dailey; Reganne Dailey; Madison Dye; Corettia Davis; Jason Devaughan; Kohl Eddy; Rebecca Eicher; Madison Evans; Abbie Gibbs; Avery Goldsmith; Leah Hitt; Jackie Hunt; Jakob Hupp; Chasity Kerns; Heather Lawson; Gracie Lowers; Audra Parkers; Javier Santelices; Aubrey Snyder; Aurora Tennant; Guinevere Wigal; Julie Wolfe; Lauren Yoak; Kendra Yocum;
Waverly: London Flores; Jacob Huggins; Veronica Huggins; Shannon O'Dell; Matthew Phillips; Lindsay Shafer; Ryan Wager; Amber Ward; Morgan Wise;
Williamstown: Kendra Allen; Madelyn Anderson; Chase Barkley; Emma Berman; Gavin Bosgraf; Tressa Burton; Natalie Chambers; Skyler Chancellor; Alexander Cockerham; Lydia Conner; Emily Dietz; Connor Elliot; Sedonie Ernak; Aubrey Erwin; Audrey Fenton; Nathaniel Floding; Alison Gates; Codie Goots; Jefferson Haught; Michael Hendrickson; Rainer Holl; Alexander Hurst; Allison Hurst; Shawntel James; Lakyn Joy; Brandon Kiger; Emma Kitchen; Halley Landis; Jillian Leo; Ella McMullen; Nicole Reynolds; Maybree Rinard; Jaina Rinehart; Lauren Sexton; Lauren Strobl; Ethan Tawney; Courtney Taylor; Collin Van Horn; Bailee Westbrook; Ellie Yeater;
CALIFORNIA – San Jose: Almazi Eide;
INDIANA – Evans: Shannon Hill;
MINNESOTA – Farmington: Shara Waybright;
NEW YORK – Seaford: Betty Berthiaume;
OHIO – Ashland: Jordan Hoffman;
Athens: Adam Fox;
Belpre: Chase Baker; Sydney Coler; Adam Hinton; Cheryl Logston; Jasin Plaugher; Carla Rasmussen; Whitley Uppole; Kimberly Weiner; Shatona Wolfe;
Beverly: Jadelynne Baker; Rebecca Seagraves;
Clarington: Anna Betts;
Coolville: Melissa Graham; Owen Tidd;
Cutler: Christy Barton; Bethany Steele;
Fleming: Matthew Stuckert;
Lowell: Dustin Brooks;
Marietta: Majeda Al Waked; Makayla Clark; Matthew Ford; Emily Hinton; Katlyn Holsinger; Leslie Huffman; Megan Ludwig; Jared Smith; Amanda Snyder; Joseph Taranto;
Newport: Lindsey Cross; Taylor Graham;
Racine: Kyle Cedar;
Reedsville: Melissa Cowdery;
Strongsville: Eric Netroe;
Waterford: Katelyn Huck;
Wellston: Nalin Arthur;
TEXAS – Killeen: Christina Shaw;
VIRGINIA – Goode: Kevin Smith;
Maurertown: Mary Moats.