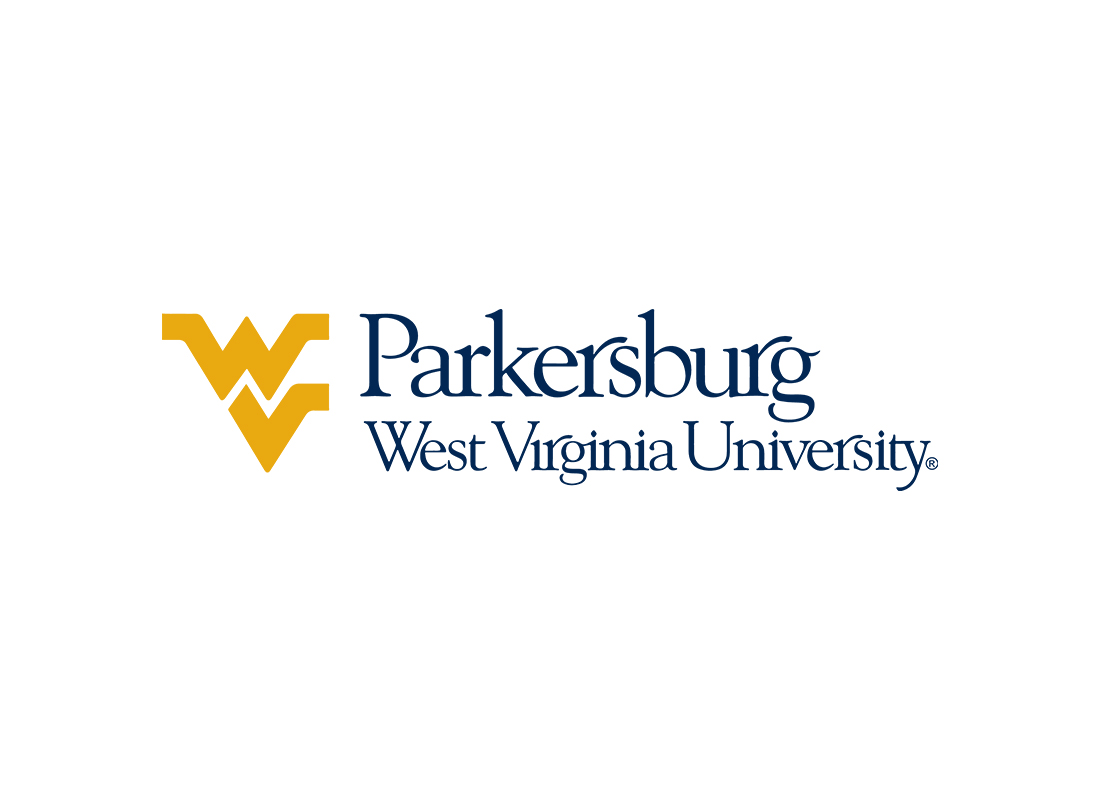 May 28, 2019 – West Virginia University at Parkersburg is pleased to announce its President's and Dean's scholars for the spring 2019 semester.
President's Scholars
Students on the President's List maintained a 4.0 grade point average while earning 12 or more hours of college credit. The scholars include:
HARDY COUNTY – Moorefield: Pamela Haynes;
HARRISON COUNTY – Clarksburg: Zachary Sandy;
JACKSON COUNTY – Advent: Levi Butcher;
Cottageville: Andrew Hoschar; Brittany Sword;
LeRoy: Marissa Modesitt;
Millwood: Taylor Bowen;
Ravenswood: Victoria Allinder; Nathanael Flesher; Heidi Hess; Jordan Matics; Tiarra Nicholson; Philip Randolph; Dani Sinnett; Kaylee Stewart; Anna Sturm;
Ripley: Nisha Holley; Ayaka Mcbee; Jerry McKee; Morganne Pauley; Jodie Workman;
Sandyville: Alexandra Miller;
KANAWHA COUNTY – Charleston: Emily Burdette;
Saint Albans: John Johnson; Lindsey Seacrist;
MASON COUNTY – Letart: Cynthia Hendrick; Noah Litchfield;
Mason: Isaiah Pauley;
New Haven: Keely Ankrom;
MERCER COUNTY – Princeton: Paris Kessinger;
PLEASANTS COUNTY – St. Marys: Jaclyn Barron; Brandon Baxter; Anthony Bowie; Brody Grimes; Willio Rene; Tina Smith; Laura Taylor; Kelsie Thein; Juan Timmons; Bradon Vannoy; Mallory Webb;
Waverly: Lakyn Ankrom;
PUTNAM COUNTY – Scott Depot: Melissa Melton;
RALEIGH COUNTY – Beckley: Brandi Bationo;
Crab Orchard: Shawna Hopkins;
RITCHIE COUNTY – Ellenboro: Antonia Bonnell;
Harrisville: Gabrielle Charles; Amanda Mowery;
Pennsboro: Sherilyn Stahlman;
Petroleum: Tristan Ray;
Smithville: Chelsea Ayers;
ROANE COUNTY – Gandeeville: Elizabeth Jordan;
Reedy: Ken Love;
Spencer: Alexis Saunders; Madison Sutphin;
TYLER COUNTY – Friendly: Thomas Hill;
Paden City: Madison Pierce;
Sistersville: Erin Gieseke; Isabella Pettus;
WETZEL COUNTY – New Martinsville: Melissa Beegle; Kylee Walker;
WIRT COUNTY – Elizabeth: Paul Bunner; Ericka Cheuvront; Seth Kerby; Thomas Mullenix II; Kaitlyn Thompson;
Palestine: Haley McCoy; Hunter McCoy; Tonya Morrison; Melody Shearlock;
WOOD COUNTY – Belleville: Sarah Kaufman;
Davisville: James Carpenter; Lesley Miller; Justen Small; Shannon White;
Mineral Wells: Caroline Affolter; Brooke Buchanan; Fallyn Buffington; Rebekah Hogsett; Amy Martin; Caitlyn Smith; Megan Wilson;
Parkersburg: Samuel Abels; Sierra Backus; Jillian Ballengee; Alexis Bland; Morgan Bonnett; Johnny Britton; Aaron Burrows; Rachel Cunningham; Shelby Dearth; Serena Graham; Joel Green; Toni Grogg; Anthony Harber; John Hickman; Michael Howell; Joseph Hunt; Lory Ice; Carmen Joachim; Joshua Johnson; Hannah Kelley; Desiree Krafft; Paige Leasure; Branden Lemon; Matthew Middleton; Mikala Miller; Allison Monroe; Gregory Moore; Clay Morgan; Christina Murray; Melissa Nestor; Emily Niemi; Tia Opel; Damien Pfalzgraf; Victoria Poellot-Tauber; Jennifer Riffle; Caleb Ross; Jasmin Ross; Savannah Ruble; Gregory Sams; Kelsey Short; Alexander Sidwell; Korey Smith; Haighley Summers; Christina Swiger; Kacie Taylor; Robert Taylor; Alexandra Tennant; Hannah Uppole; Orion Veon; Elizabeth Vincent; Sarah Weeks; Alexis Wiseman;
Vienna: Allison Akers; Julia Blair; Paige Burner; Austin Cutlip; Elizabeth Fancher; Darla Graham; Hannah Harvey; Leah Harvey; Loren Hays; Sarah Hitt; Judah Hyde; John Kavanagh; Ryan Long; Craig Morrison; Qasem Murad; Jared Mugrage; Candy Summers; Cassidy Wetz;
Walker: Casey Bennett; Joseph Boggs; Amy Cross; Francheskia Farnsworth; Katie Hudkins; Camie Marlow;
Washington: Asia Brady; Jason Cunningham; Ryan Dean; Ryan Hesselrode; Tabitha Hewitt; Paige Hughes; Randall Nelson; Breanna Paxton; Jenna Whitlock; Julie Wolfe;
Waverly: Scott Holbert; Whitney Kiger; Shannon O'Dell;
Williamstown: Allyssa Kern; Carl Moore; Laken Valentine; Travis Wright;
OHIO – Belpre: Heather Carpenter; Rebecca Garrett; Austin Grimmett; Gabrielle Hamilton; Tracy Maston; Kayla Norman;
Cutler: Courtney Shaffer;
Little Hocking: Paiten Wotring;
Long Bottom: Johnny Vancooney;
Marietta: Weslee Apshaga-Meaux; Michael Brannon; Eric Clark; Tyler Wears;
New Matamoras: Samantha Farnsworth;
Vincent: Lawrence Bays; Kaylee Higgins; Douglas Summers;
Waterford: Nikki McCutcheon;
GEORGIA – Macon: Alexis Wise.
Dean's Scholars
Students named to the Dean's List maintained a 3.5 grade point average while earning six or more hours of college credit. The scholars include:
BOONE COUNTY – Seth: Sarah Foster;
CALHOUN COUNTY – Arnoldsburg: Kinley Hosey;
Creston: Jonathan Siegrist;
Grantsville: Monica Heiney; Sandra Jones; Kayla Morford;
Millstone: Hannah Burris;
HARDY COUNTY – Moorefield: Myra Kessel;
HARRISON COUNTY – Bridgeport: Jessica Wolfe;
JACKSON COUNTY – Cottageville: Jonathan Fields; Randi Stalnaker;
Evans: Josh McPherson; Lucas Smith;
Gay: Noah Ross;
Given: Kelsey Dixon; Catherine Shouldis; Kyle Smith;
Kenna: Corey Duff; Riley Faber; Tyler Smith; James Thomas; Joseph Wortham;
LeRoy: Hannah Hamon;
Millwood: Jalyn Shaver; Toby Wagoner;
Ravenswood: Isaac Akers; Alex Anderson; Tyler Bennett; Caylee Carmichael; Michael Hupp; Logan Jarrett; Nicholas Johnston; Kelcie Kieffer; Natasha Mason; Sean Matics; Aubrey Nichols; Colton Rhodes; Kanaan Stevens; Megan Stoffel; Anthony Vespucci;
Ripley: Anna Belcher; Carson Broom; Deborah Burge; Jacob Casto; James Dobbs; Tyler Harmon; Mary Elise Harper; Tyler Hilbert; Erica Jackson; Jonathan Jones; Anna Kimble; Bobbi Nichols; Katherine Simmons; Katelin Sinclair; Braelea Skeen; Josiah Smtih; Warren Stearns; Madison Tanner; Evi Waybright; April Wilcox; Tanya Winter;
Sandyville: Adriana Miller; David Smith; Ryan Whytsell;
KANAWHA COUNTY – Charleston: Samuel Johnson; Jane King; James Pennington; Nicole Shutts; Natalie Walker; Samantha Wright;
Chesapeake: Phillip Priddy;
Cross Lanes: Tara Bailey;
Nitro: Stephanie Pitzer;
Saint Albans: Morgan Cook; Susan Groves; Lindsay Holbert;
Sissonville: Hannah Faber;
LOGAN COUNTY – Chapmanville: Jared Topping;
Logan: Natasha Townsend;
MARION COUNTY – Fairmont: Edward Rothwell;
MASON COUNTY – Leon: Jason Bechtle;
Letart: Jeff Jodon;
Mason: Brady Kinzel; Jennifer Nance; Courtney Rickard;
New Haven: Lauryn Fields; Jared Lake;
Point Pleasant: James Dabney; Casey Davis;
MERCER COUNTY – Princeton: Ariel Bowman; Amanda Thompson;
MONONGALIA COUNTY – Morgantown: Ashleigh Carter;
MORGAN COUNTY – Hedgesville: Derek O'Donnell;
PLEASANTS COUNTY – Belmont: Rachel Gumm;
Friendly: Marsha Davis;
Saint Marys: Devon Amos; Kendra Becker; Alexis Carder; Kelly Chandler; Rachael Flanagan; Luke Hays; Chance Hughart; Dyvan Locke; Ryan McCoy; Miranda Myers; April Redin; Kyle Taylor;
PUTNAM COUNTY – Hometown: Joseph Nesbitt;
Hurricane: Michelle Kuhn; Jordan Lane;
Scott Depot: Erica Rhodes;
RANDOLPH COUNTY – Norton: Sallie Hamrick;
RITCHIE COUNTY – Cairo: Jennifer Shuman;
Ellenboro: Kristie Campbell; Morgan Reilly;
Harrisville: Laken Cornell; Mary Spencer;
Pennsboro: Alexander Gilliland; Olivia Vanoy;
Petroleum: Leslie Davis;
Smithville: Jamie Frymier;
ROANE COUNTY – Gandeeville: Britney Hersman;
Looneyville: Tiffany Pokrandt;
Reedy: Samantha Paxton;
Spencer: Amber Bailey; Kristen Blosser; Josie Cottrell; Tina Deweese; Travis Hammack;
Walton: Jamie Huffman;
TAYLOR COUNTY – Bridgeport: Brittney Flevaris;
TYLER COUNTY – Alma: Lauren Seckman;
Bens Run: Shawn Girard;
Friendly: Haylea Lemasters; Sierra Mace;
Jacksonburg: Bobbi Warner;
Sistersville: Lacie Barnhart; Melanie Pettus; Melissa Shepard; Levi Shreves; Savannah Wright;
WETZEL COUNTY – New Martinsville: William Nice;
Paden City: Tanya Duncan; Travis Leonard;
WIRT COUNTY – Elizabeth: Addie Bailey; Toni Cain; Christian Cline; Deborah Darling; Kaitlyn Frazier; Jeremy Kelbaugh; Nathaniel Kiser; Sami Knicely; Cassandra Mason; Christopher Roach;
Palestine: Vanessa Duffield; Casey Martin;
WOOD COUNTY – Belleville: Mickinzie Smith; Olivia Smith; David Starcher; Kaitlyn Townsend; Amy West;
Davisville: Stephen Ball; Naddine Border; Heather Deuley; Zachary Elkins; Becky Ellison; Sherry McCay; Chance Rawson;
Mineral Wells: Seanna Allman; Ashley Beall; Faith Blosser; Amber Davis; Timothy Elson; Sierra English; Taylor Frazier; Tiffany Johnston; Jordan Memel; Teresa Ohrn; Lynette Pahl; Miranda Reed; Kirstin Reynolds; Grace Rhodes; Tkeirston Sams; Seanna Shearer; Alyssa Stalnaker; Hannah Warner; Elizabeth Weaver;
Parkersburg: Suleiman Abimiku; Kaylee Affolter; Chase Anderson; Hanna Argabrite; Leea Armstrong; Travis Barton; Braylin Beall; Brian Belcher; Kevin Biehl; Bre Blackwell; Justin Bosley; John Boyles; Katie Brock; April Brooks; Tyler Brownfield; Myshelle Buchanan; Dylan Burkhammer; Meredith Burris; Morgan Carez; Vanessa Chilcote; Amy Clark; Cynthia Clemons; Ali Cooper; Rebecca Cottrill; Justin Cronin; Allyson Crouser; Casey Daggett; Melissa Dailey; Ashleigh December; Jonathan Defibaugh; Dustin Dennis; Megan Dennis; Connie Dulaney; Brandy Edgar; Bradley Emerick; Amanda Emrick; Paul Fichtelman; Judith Field; Corey Frazier; Kenneth Freeman; Cameron Gault; Brandon Gill; Tyler Gingery; Alexia Haislop; Brandon Hall; Rashelle Hamilton; Cassandra Hammel; Casey Harker; Lauren Harpold; Olivia Hart; Amelia Hartzog; Hailey Harvard; Ameera Haydar; Amy Hupp; Harmony Izaguirre; Erica Jackson; Lisa Jacobs; Savannah Jeffers; Erika Johnson; Katelyn Johnson; Yvette Johnson; Kelly Jones; Glenna Kaltenecker; Jennifer Kiggans; Kelsey Kiser; Alexander Life; Kimberly Lipscomb; Teresa Longfellow; Alex Lyons; Andrea Maley; Brittany Martin; Megan McFee; Nicholas McPeek; Terry McDonald; Kelsi McFarland; Welsey Mendoza; Morgan Mercer; Savannah Miller; Cody Monroe; Calvin Moore; Sarina Morris; Darlin Muelas Cruz; Carson Nelson; Christopher Nelson; Mitchell Newbanks; Megan Noveron-Hernandez; Sammantha Oglesby; Tristan Opel; Breanna Pelfrey; Jennifer Phillips; Alexander Pino; Joshua Posey; Lindsay Proffitt; Kacie Rader; Lela Richter; Nick Roedersheimer; Robin Rogerson; Madison Sayre; David Sears; Daniel Seebaugh; Marlee Sexton; Kristi Shaver; Justine Smith; Whitney Stewart; Morgan Stump; Michelle Sturm; Madison Suszek; Alexandra Tennant; Chana Tepe; Remy Toncray; Danielle Toothman; Kimberley Toth; Sherree Townsend; Brooks Utt; Samantha Vanfossen; Dawn Veon; Meloney Victory; Victoria Voshel; Cyndie Wade; Owen Webb; Paul Weekley; Justin Welsh; Hannah White; Stacey Whitlatch; Ryan Willis; Sandipa Wolfe; Jason Young;
Rockport: Caleb Greathouse;
Vienna: Tierney Aldridge; Marcia Buckley; Chelsea Bunner; Jordan Cunningham; Dawson Cyran; Cory Davis; Nicole Evans; Katelin Flinn; Thomas Flis; Darcie Fonner; Deric Gibson; Remington Hitchcock; Sara Latham; Andrew Lyons; Elizabeth Malm; Laura Medcalf; Patrick Nestor; Nhu Nguyen; Chris Nicholson; Evan Onestinghel; Mikaela Randolph; Victoria Riano Labarce; Dennis Romine; Nathan Settle; Henry Shockey; Luke Spencer; Lora Stavrakis; Alexandria Stoops; Cindy Todd; Audrey Ungar; Jennifer Valentine; Tiffani Walters; Elizabeth Waters; Mendy Wolford; Kathleen Wright;
Walker: Hanah Bowser; Jacob Brannon; Adrianne Cale; Devin Cooper; Corey Eaton; Allison Ezell; Savana Goff; Michelle Moore; Mariah Stansberry;
Washington: Jessica Blaski; Priscilla Brady; Ginger Busch; Amy Dean; Talia Edge; Jennifer Erb; Paige Flanigan; Katelyn Hofmann; Bryanna Monroe; Sierra Munday; Madeline Murphy; Alex Saunders; Kaylyn Smith; Julia Watson; Courtlyn Williams;
Waverly: Dezerae Davis; Meredith Davis; James Kelley;
Williamstown: Allexus Frazier; Rhonda Galyean; Alexander Harris; Benjamin Harris; Allison Hurst; Taylor Mock; Ronald Morrison; Savannah Parks; Mahkayla Queen; John Samson; Brooke Shockey; Melissa Stump; Courtney Taylor; Joshua Taylor; Yurgita Vaidya; Jessika Walters; Adesa Williams;
OHIO – Athens: Lauren Williams;
Belpre: Mary Aquino; Lisa Campbell;
Clarington: Anna Betts;
Coolville: Jonathan Graham; Paul Owens Sr,;
Cutler: Deric Allen; Mark Fleak;
Grandview Heights: Zane Nielsen;
Kimbolton: Stephany Jacobs;
Little Hocking: Catherine Allman; Christine Berg; Sherri Brownrigg; Mikael Hinton;
Marietta: Bailey Becker; Brittany Dobbs; John Grega Jr.; Elaine Hale; Matthew Harisiades; Jason Huck; Alexandra Jones; Taylor McIntyre; Douglas Morris; Jasin Plaugher; Joshua Roberts; Tiffany Roberts; Heather Statler; Lucinda Swartz;
Mount Vernon: Christopher O'Byrne;
Nelsonville: Grace Hobbs;
Pataskala: Tara Florence;
Pomeroy: Nadezhda Moore;
Vincent: Clint Nolan;
Waterford: Abigael Huffman;
COLORADO – Denver: Mark Lanier II;
FLORIDA – Palm Bay: Betty Beck;
GEORGIA – Midway: Maryah Patterson;
ILLINOIS – Argenta: Angela Hunt;
KENTUCKY – Olive Hill: Brent Tackett;
MISSOURI – Cardwell: Ariel Rebstock;
OKLAHOMA – Atoka: Eric Morris;
TEXAS – Corpus Christi: Daniel Garza;
VIRGINIA – Stephens City: Tiffany Conklin.