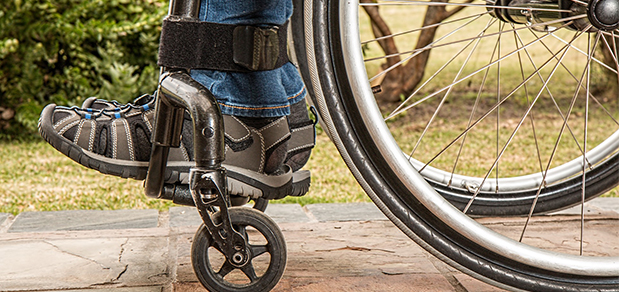 The Arc of the Mid-Ohio Valley and West Virginia University at Parkersburg will co-sponsor a WV ABLE training session on Thursday, Jan. 24 at 6:30 p.m. in the college's theater (room 1305). This free, one-hour training session is open to the public and designed for individuals with disabilities, their families, caregivers and community stakeholders to learn about the benefit of WV ABLE's tax-free savings accounts for disability-related expenses.
According to the ABLE National Resource Center, millions of individuals with disabilities and their families depend on a wide variety of public benefits for income, health care, food and housing assistance. To receive public benefits like Social Security and Medicaid, individuals must meet resource test requirements proving the value of their resources (cash savings, land, retirement, vehicles, etc.) makes them eligible for aid. Benefits are limited if the reported resource value exceeds $2,000.
ABLE accounts were created as a result of the Stephen Beck Jr., Achieving a Better Life Experience (ABLE) Act of 2014 and recognize the extra and significant costs of living with a disability. ABLE accounts allow eligible individuals to save and fund a variety of disability expenses without endangering their Medicaid and Supplemental Security Income benefits.
WV ABLE Director Kristi Pritt will conduct the training and provide an overview of the WV ABLE program, account benefits, and more. Representatives from collaborating agencies will also have information tables available before, during and following the session as additional resources for attendees.
For more information about this event, contact The Arc Executive Director Liz Ford at Liz.Ford@thearcmov.org or 304.485.2000 ext. 106, or Debbie Richards at Debbie.Richards@wvup.edu or 304.424.8201.
To learn more about the WV ABLE program, email wvable@wvsto.com or call 304.340.5050.