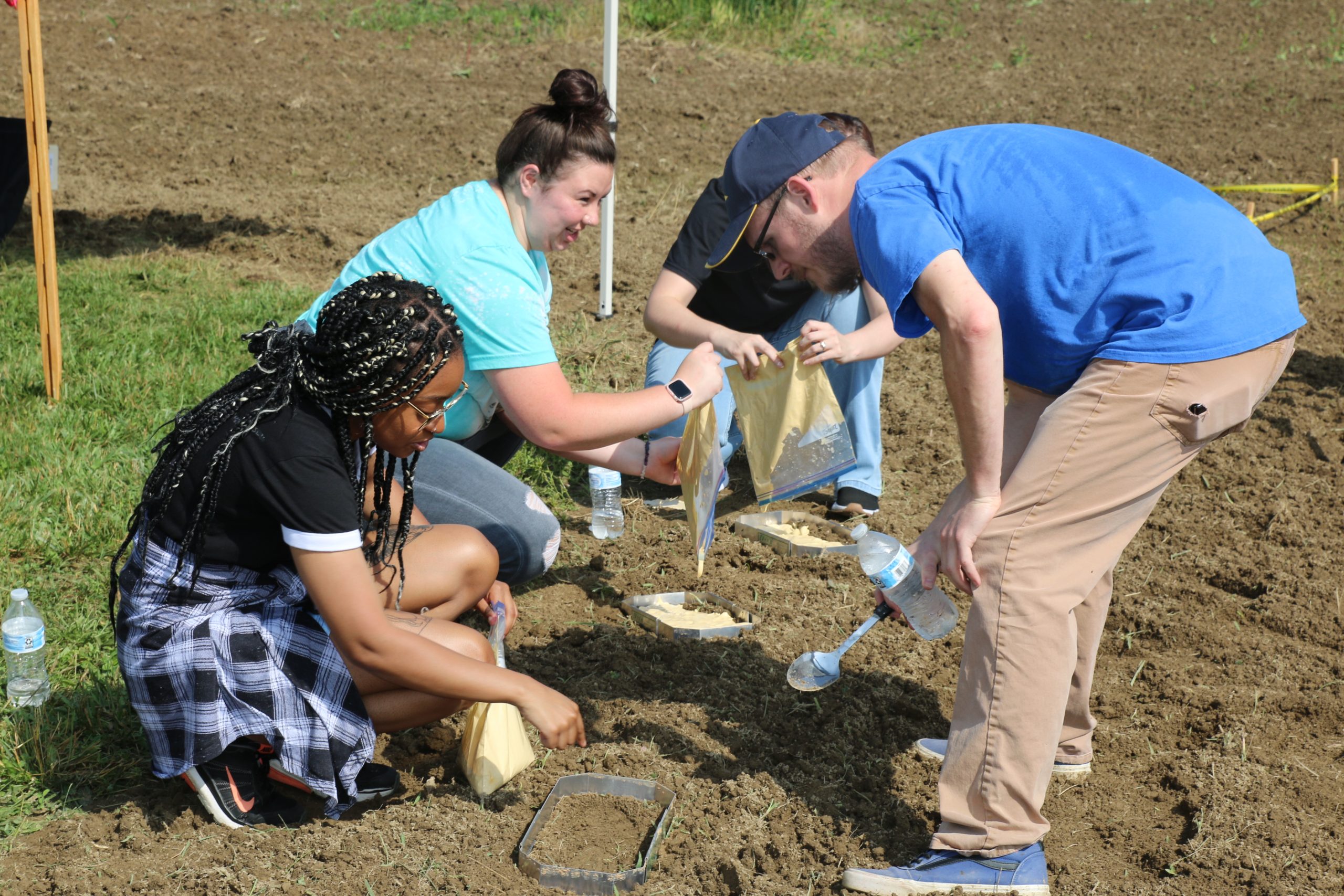 Parkersburg, W.Va. (May  3, 2023) – This summer, teens who are interested in forensic science can step into the shoes of law enforcement officers and criminal investigators during WVU Parkersburg's Teen CSI Academy.
The college's Criminal Justice professors and leading area experts will guide students through hands-on experience in crime scene reconstruction, evidence processing, criminal profiling, preparing case trials and more during this summer program.
"The Teen CSI Academy breaks down the myths and realities of crime scene and criminal investigations with real-world, hands-on experiences for the participants," said Andrew Walker, Teen CSI Academy instructor. "We also discuss opportunities for studying criminal justice in college and the variety of career options for individuals interested in the field. Past participants of the academy have enjoyed examining crime scenes, analyzing criminal behavior, and a few participants have even continued their education in our program after high school,"
Academy activities will include:
Crime scene photography and documentation
Fingerprint identification
Identifying blood evidence
Collecting trace evidence and footwear impressions
Criminal profiling techniques
The court process and testifying in court
The academy will take place Tuesday, June 6 through Thursday, June 8, 2023, from 9 a.m. to 3 p.m. The cost is $150 per student with lunch provided.
The academy is limited to the first 20 participants. The deadline to register is May 31, 2023. Applications may be downloaded at wvup.edu/teen-csi.
For more information, please contact wed@wvup.edu or 304-424-8383.