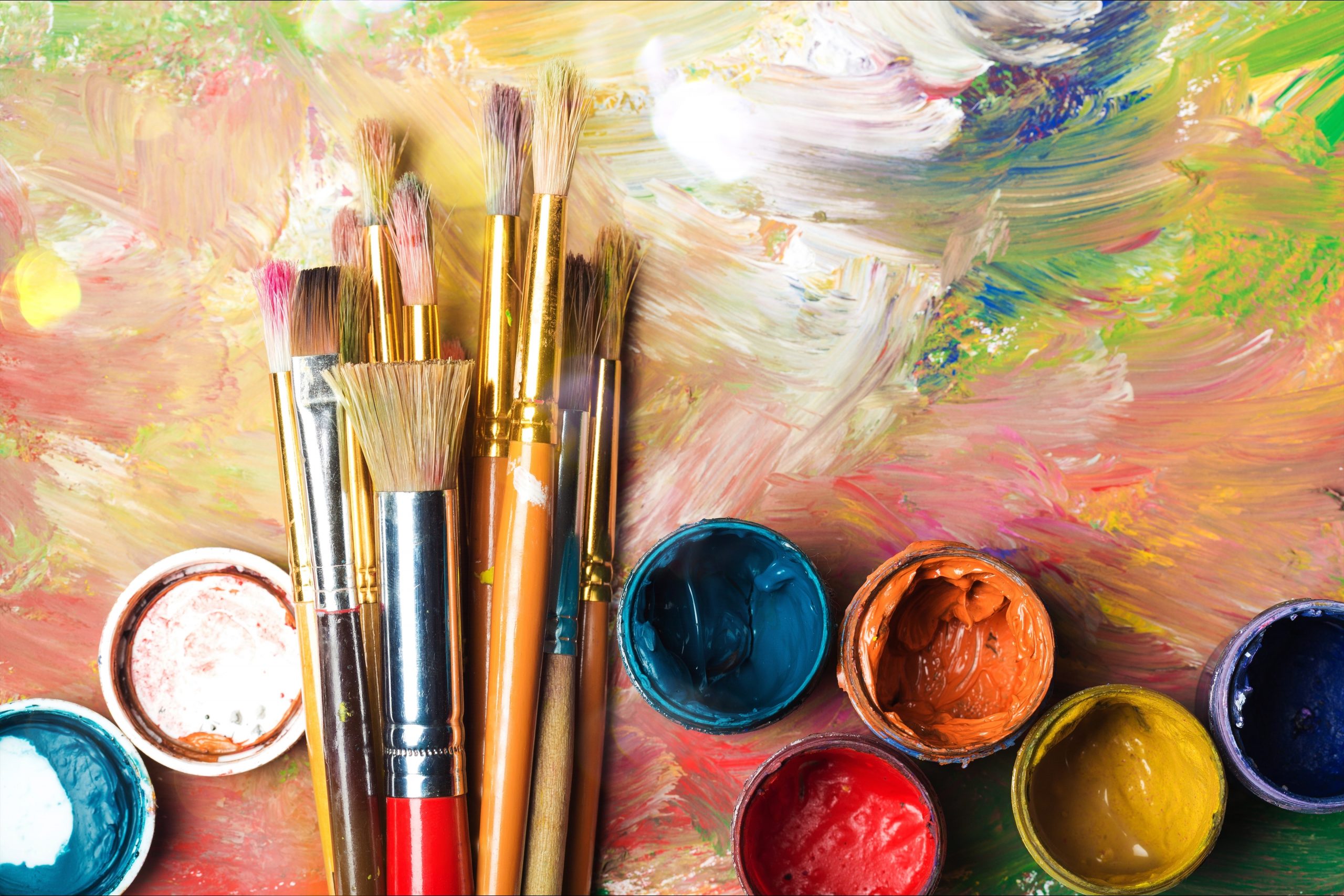 Parkersburg, W.Va. (February 23, 2023) – Want to be a part of something big, really big? Then come to the Parkersburg Art Center Friday, 4-7 p.m., or Saturday, 10 a.m. – 2 p.m., to attend the first of several painting parties for a new mural that will surround the entrance to Point Park.
The Arts of the MOV and the Parkersburg Art Center have commissioned West Virginia Muralist Nichole Westfall to create a mural to adorn the floodwall on both sides and across the top of the entrance to Point Park. Westfall's design creates an open feeling to the entrance, that can feel narrow for drivers and pedestrians. The design reflects the community gardens of the Greater Parkersburg CVB Welcome Center, opening this spring, native birds and other elements of the river and city.
Like the mural that now adorns the Parkersburg Art Center wall, this mural starts with five by five foot pieces of polytab material that have been marked with color codes. The community is invited to help paint this color-coded base layer. The mural will be completed and applied to floodwall in early June. Westfall and her assistant artists were trained in the polytab process by Muralist Greta McClain when they assisted her in 2021 with the Good Space mural.
The work is funded in part with a grant from the City of Parkersburg. For information about the painting parties and how you can get involved, please contact the Parkersburg Art Center, 304-485-3859.
The Arts of the MOV is a collaboration of 12 local arts organizations that is coordinated by WVU at Parkersburg Foundation. http:/artsofthemov.wvup.edu