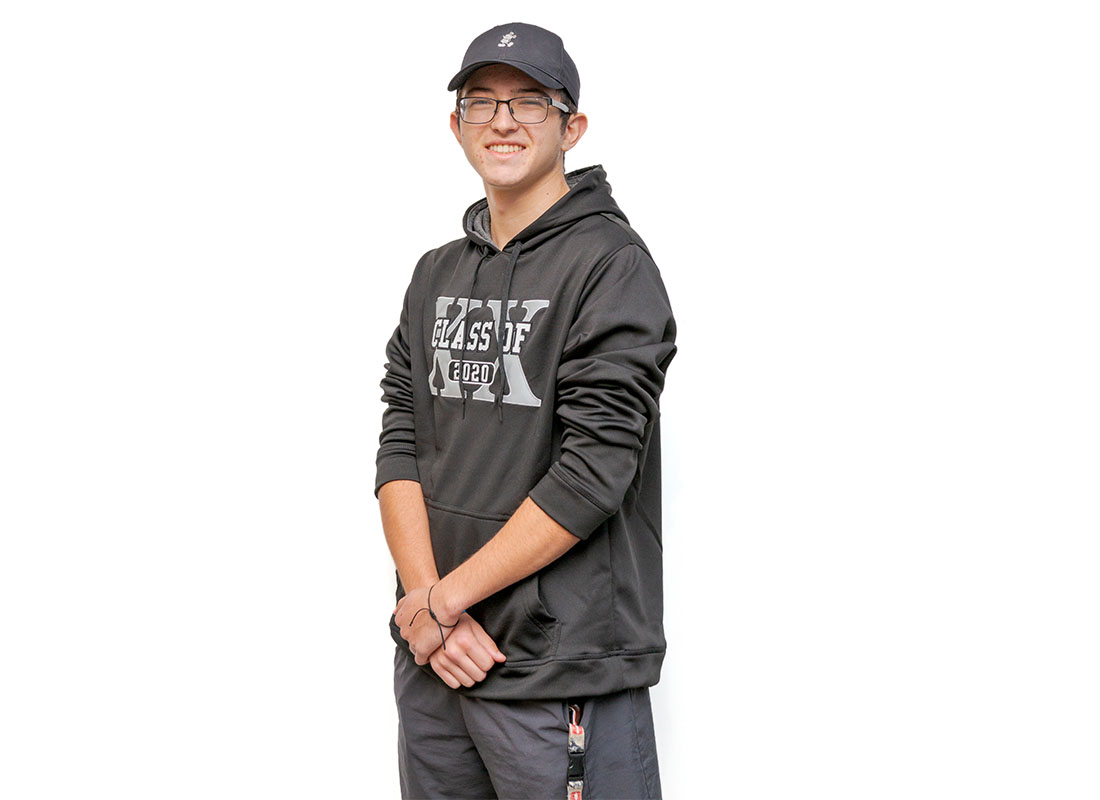 Parkersburg, W.Va. (December 10, 2020) – Attending classes, meeting new people, registering for next semester's courses, preparing for a career – college is an exciting and sometimes daunting time for first-year and returning students. Throw in a global pandemic, and those feelings heighten. However, WVU Parkersburg launched its Ascend program just in time to serve its students and offer more resources than ever before.
"Who wouldn't apply to Ascend? The program benefits are unbelievable," said student Noah Richardson. "As an Ascend student, you get a lot of things paid for, a Kroger gift card every month and academic assistance, which is especially helpful in my first year out of high school and starting college."
Richardson is a WVU Parkersburg freshman pursuing an Associate of Applied Science in Computer Information Technology, which will lead him into the Bachelor's of Applied Technology program with a concentration in Cybersecurity and Network Administration.
The Ascend program is for students just like Noah who want to earn their certificates and associate degrees within three years, receive personal advising, career counseling, tutoring, waivers for tuition and more. Launched in May 2020 with Arnold Ventures and CUNY colleges' help, Ascend's goal is to double gradation rates and help place graduates into the workplace.
"Ascend has introduced me to college resources, which all play a big role. Getting tutoring and help from your program faculty make your transition from high school to college very smooth and make you comfortable with the atmosphere," said Richardson. "As a college student, you may also need financial resources, so being able to buy groceries every month is super helpful and gives an incentive to stop eating out to save the money you do get. Not to mention, having priority registration as an Ascend student secures you the classes you want and need for your degree."
WVU Parkersburg Ascend staff also help students manage their time, as well as their schedules, so they may take classes with other Ascend students to build friendships and a peer support system.
"If I have any advice for new students, it's to not talk yourself into thinking the work you get is too overbearing. That's how you start to fall behind and think you don't have the energy to do 'all that work,'" said Richardson. "In reality, it's not a lot of work, and if you take advantage of the resources and time management tools you have, you can do it."
Learn more about WVU Parkersburg's Ascend program and how it ensures student success by visiting wvup.edu/ascend. Contact ascend@wvup.edu or 304-424-8353 for an application and eligibility requirements.