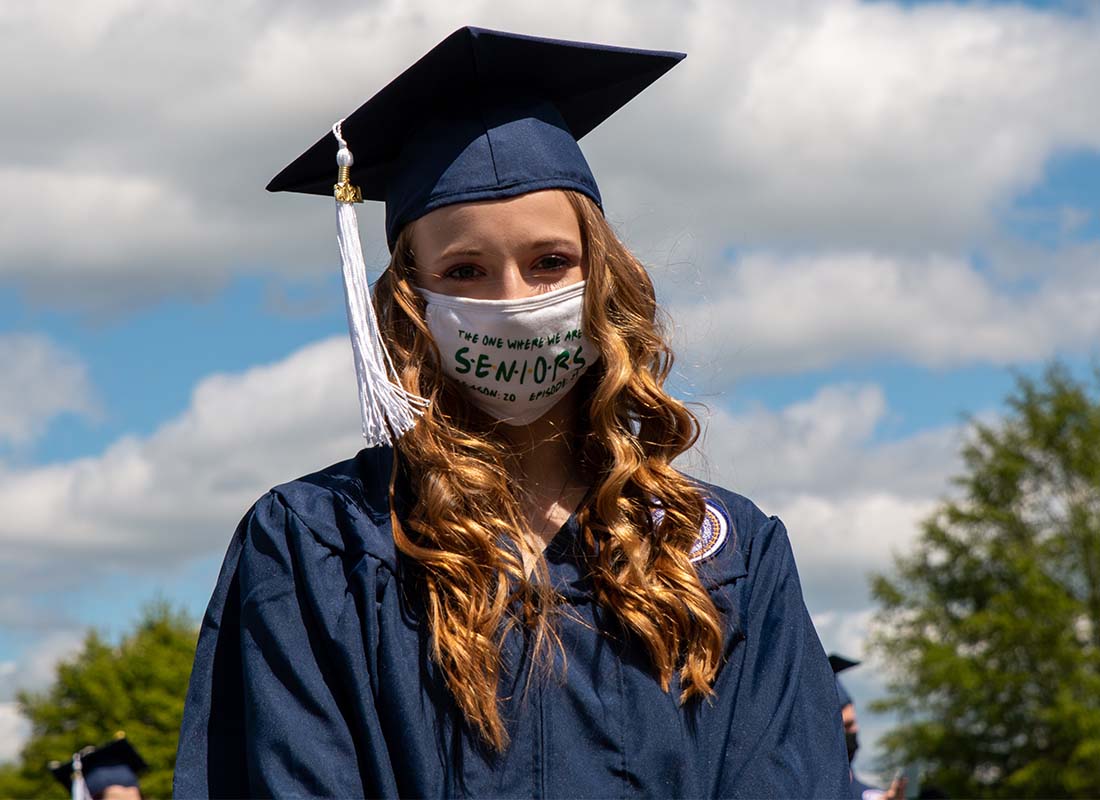 Parkersburg, W.Va. (May 8, 2021) – The sun shone brightly as the smiles of graduates and their families during WVU Parkersburg's in-person commencement ceremony. This is the 50th annual spring commencement for the college as it celebrates 60 years of higher education.
The ceremony was held Saturday, May 8, at 2 p.m., in the upper parking lot of the Parkersburg campus. Dr. Torie Jackson, WVU Parkersburg vice president for Institutional Advancement, and WVU at Parkersburg Foundation president and CEO, gave the commencement address.
"You before us are a symbol of our present and our future," said Jackson. "Throughout your life, you have driven many country roads with bottleneck turns and curves. But, you have realized that as long as you keep moving forward, you will arrive at an amazing destination, even if it's not the one you first imagined for yourself."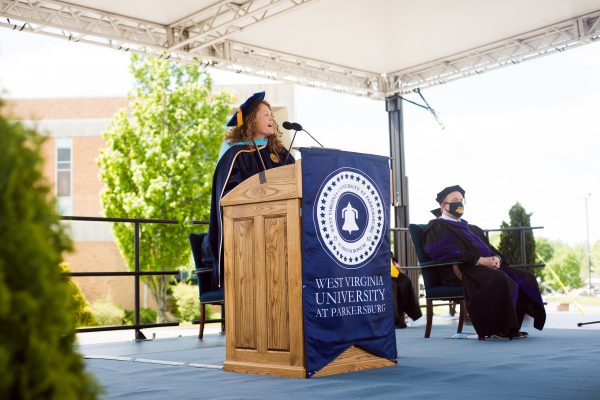 Jackson is a proud WVU Parkersburg alumna who built the college's four-year Communication and Media Studies program and founded its radio station, WPKM 96.3 FM, the Beet. In her administrative roles, she championed the Fall 2020 virtual commencement and was the strongest advocate for the Spring 2021 commencement to take place face-to-face.
"I believe what we need is often hidden in what we have," said Jackson. "Each student crossing the stage today has a story of accomplishment, and here at WVU Parkersburg, they were encouraged, accepted and pushed to succeed. Here, they found home."
Over 100 graduates crossed the stage, with a total of 358 students earning certificate, associate and bachelor's degrees, pending final grades. The college also awarded four honorary degrees and emeritus status to five college faculty and staff.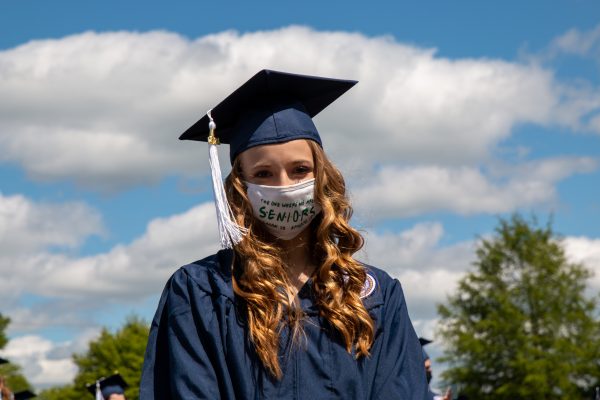 Honorary degrees were given to Hershel Woodrow "Woody" Williams, retired United States Marine Corps warrant officer; Sam Winans, former WVU Parkersburg Board of Governors chair; Cheryl Donohoe, former WVU Parkersburg Board of Governors member and Dr. Torie Jackson, Spring 2021 commencement speaker.
Emeritus status is bestowed upon past university faculty and staff for their service and distinguished career and may be awarded posthumously. WVU Parkersburg presented emeritus status to Debbie Baker, professor; Dr. Cindy Gissy, associate provost and professor; Janice McCue, program coordinator; Cheryl B. Robinson, professor and Dr. Sy Sarkarat, professor.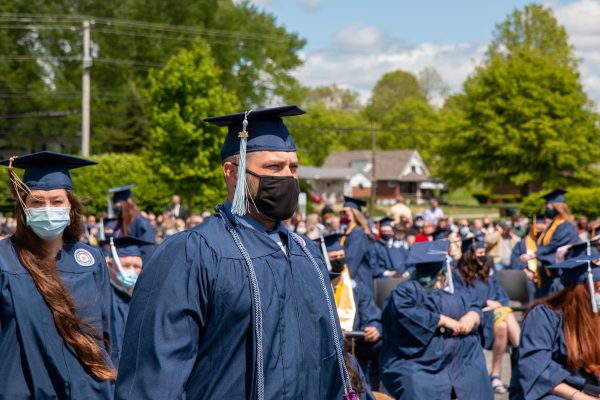 Also, during commencement, WVU Parkersburg recognized Dr. Missy Spivy as the Bernard P. McDonough Outstanding Faculty Member of the Year. Spivy is an associate professor in the Education division, faculty senate representative and accreditation leader in her division, ensuring teacher candidates in the Elementary Education program meet rigorous standards prior to graduation.
To watch the Spring 2021 commencement ceremony, visit youtube.com/wvuparkersburg.