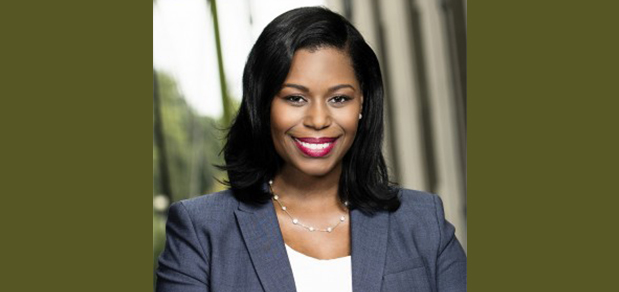 West Virginia University at Parkersburg will hold its fall commencement ceremony on Saturday, Dec. 15 at 10:30 a.m. in the college activities center. Former White House liaison and senior United States Department of Justice official Shirlethia Franklin, Esquire will give the commencement address.
This semester, WVU Parkersburg plans to award certificate, associate and bachelor's degrees to over 270 students. The college will also award an honorary degree to previous WVU Parkersburg Board of Governors member Curtis Miller and to distinguished commencement speaker Shirlethia Franklin.
"It's sincere joy and privilege to share my first WVU Parkersburg commencement with so many talented students and their families. I am extremely proud of them all," said Dr. Chris Gilmer, president of WVU Parkersburg. "It is also an extraordinary pleasure that such a very outstanding former student of mine, Shirlethia Franklin will give our commencement address."
Franklin, currently Of Counsel for the Business and Tort Litigation group of the Jones Day law firm in Washington, D.C., is actively involved in the firm's pro bono civil and human rights cases. As a public servant, she has noted, "The greatest use of life is to spend it for something that will outlast it."
Franklin met Dr. Gilmer while she was earning her Bachelor of Arts in English in 2004 from Tougaloo College, a private, historically black, liberal arts institution, where she also graduated valedictorian of her class.
In 2007, she graduated from Howard University of Law in the top ten percent of her class. Upon graduation from Howard Law, Franklin served as judicial law clerk to the U.S. District Court for the District of Maryland's federal judge.
Franklin was selected as the Truancy Intervention Project's Volunteer of the Year Honoree in 2012 for her commitment to pro bono legal service. Then, was appointed to the 2013 – 2014 Class of White House Fellows, one of the nation's most prestigious fellowships for leadership and public service, by President Barack Obama's Commission on White House Fellowships. Most recently, Franklin served as Deputy Chief of Staff and Counselor to the U.S. Attorney General where she counseled the Attorney General on significant law enforcement issues and high-profile environmental matters.
Saturday's commencement ceremony will host more than 100 students and their families. All students participating in commencement activities are strongly encouraged to report promptly at 9:30 a.m. outside the college theater.
For those who cannot attend on Saturday or were unable to get tickets, a link will be available at www.wvup.edu for a live video via YouTube.