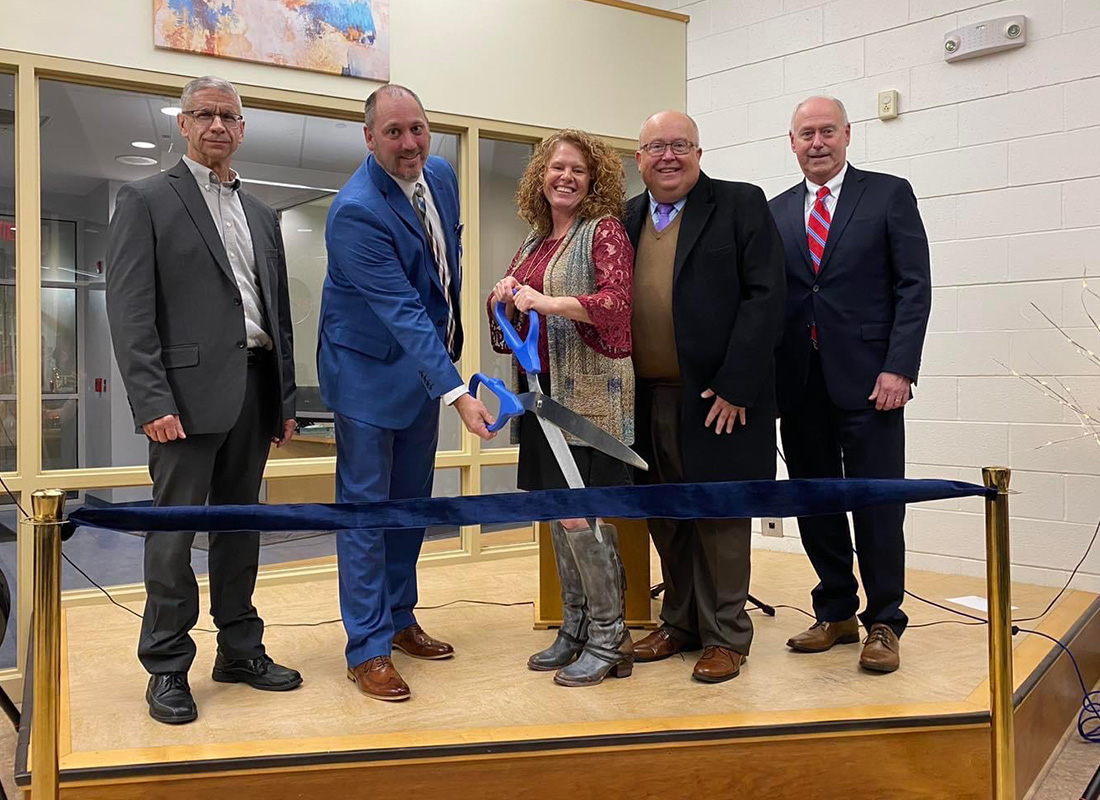 Parkersburg, W.Va. (Nov. 17, 2022) – With a mission to meet the health and wellness needs of the Mid-Ohio Valley, Coplin Health Systems celebrated its grand opening at the WVU Parkersburg campus. The clinic is located by the college's lower parking lot at 73 Nicolette Road in Parkersburg.
The opening was commemorated with a ribbon-cutting ceremony and open house on Tuesday. Participating in the ribbon cutting were representatives from Coplin Health Systems, WVU Parkersburg's Board of Governors and Dr. Chris Gilmer, WVU Potomac State interim president.
Gilmer formed a partnership with Coplin Health Systems during his previous presidency at WVU Parkersburg. His mission was always to provide high-quality healthcare to students, faculty, staff and the community at large.
The new center features a "G" on the left column of its entrance, signifying Gilmer's work to make this dream a reality.
"This will be a great clinic for the campus and for the community of Davisville," said Rob Dudley, Coplin Health Systems chief executive officer. "This project has taken time, but he [Gilmer] never gave up, and we never gave up. Our priority is to offer quality yet affordable healthcare and advocate for children and families."
Services offered include primary and acute (walk-in) care for all ages and behavioral health services. Clinic hours are Monday through Friday, 8 a.m. to 6 p.m.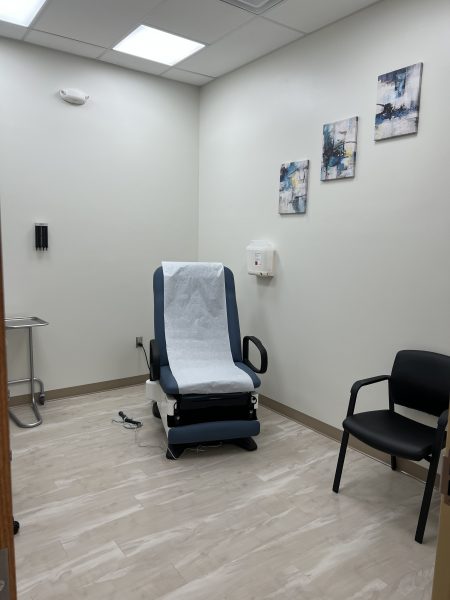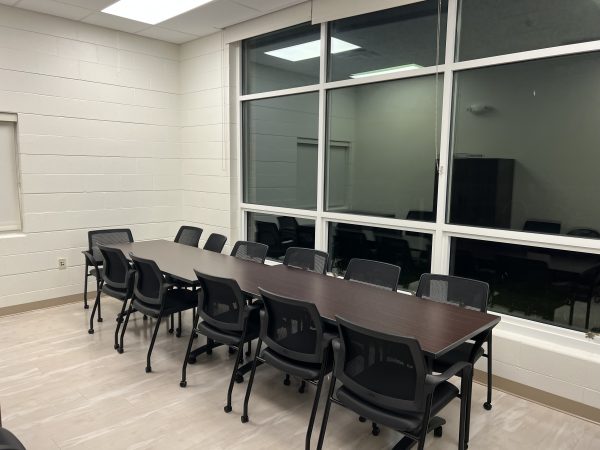 Coplin Health Systems is a Federally Qualified Health Center. As such, providers will care for individuals and families with full, partial or no insurance coverage. The organization also offers a sliding scale payment model to make care affordable regardless of a person's income.
The WVU at Parkersburg Foundation has also established the Student Health Fund to financially assist students who cannot afford health care costs, such as co-pays.
"It is our commitment to provide students the resources necessary to achieve," said Dr. Torie Jackson, WVU Parkersburg interim president. "We identified a need in our community, and Coplin was the answer. WVU Parkersburg appreciates their shared commitment to those who are currently underserved."
Jackson County Center students, faculty and staff will be able to receive the same services at the Ripley Family Care, Jackson County School Wellness Center or River Valley Family Care in Ravenswood.