GENERAL NOTICES
• The Riverhawk Food Pantry Fall Semester Hours are as follows: Monday & Wednesday, 12:30-1 p.m.; Tuesday, 12-2:30 p.m. and Thursday, 12-3 p.m. Call 304-424-8205 or 304-424-8378 for more information.
• Priority registration for the Spring semester begins Monday, Nov. 4. Students may check OLSIS for their individualized priority registration date. It's important for students to schedule a meeting with their advisor so they can release their advising pin that allows them to register for classes. Course schedules can be viewed online at wvup.edu/course-schedules.
• The Spring and Summer 2020 course schedules are now available to view online at wvup.edu/course-schedules. When advising students, please encourage them to take 15 credit hours so they can save money on tuition and stay on track to graduate.
• WVU Parkersburg has a trial subscription to the Kanopy video streaming service. Kanopy is a video streaming platform for many universities with a broad collection of over 30,000 films from 1000 top producers such as Criterion Collection, Media Education Foundation, The Great Courses, New Day Films, California Newsreel, Kino Lorber, PBS, First Run Features and more. Use the following to access Kanopy:
Trial Link: wvup.kanopy.com
Username: wvup
Password: access
Please contact Library Director Stephen Hupp at stephen.hupp@wvup.edu or ext. 418 for additional information.
• Do you want Ricky the Riverhawk to make an appearance for your special event or meeting? If so, please complete the Ricky Request Form, which can be found at www.wvup.edu/forms or by clicking here. Please direct any questions to communications@wvup.edu or ext. 247.
EVENTS
• The College Chorale and community singers will join the WV Symphony for its holiday concert, "Sounds of the Season," on Saturday, December 7, at 7:30 p.m., in the Charleston Clay Center for the Arts and Sciences. A performance at Blennerhassett Middle School will follow on Sunday, December 8 at 3 p.m. The concert is family-friendly with familiar music for the season, and Santa has never failed to arrive during the performance. For tickets to the Charleston performance, visit wvsymphony.org. Visit wvsop.org to purchase tickets for the Parkersburg performance. For more information, contact Dr. HG Young at hyoung@wvup.edu.
• You can make a difference in a child's life this year during the WVU Parkersburg Toys for Tots Donation Drive. From November 1 – December 13, donations of new, unwrapped toys may be dropped off in the Tutoring and Testing Center (Room 1123) on the main campus. There will be designated barrels located under the center's Christmas tree. All toys will be distributed locally. Drop off Donation Hours: Monday – Thursday: 8 a.m.-6 p.m./Friday: 8 a.m.-4 p.m. For more information or to donate, contact Jennifer Conrad-Miller at jconrad2@wvup.edu.
STUDENT CLUBS & ORGANIZATIONS
• Breakthrough Campus Ministries will host Bible study meetings on the first and third Thursday of every month during the fall semester. Meetings will begin at 7:30 p.m. in room 2537 on main campus. Dates: Sept. 5 and 19; Oct. 3 and 17; Nov. 7 and 21; and Dec. 5. Contact Faith Atkinson at fatkinso@wvup.edu for more information.
• WVU Parkersburg's Veterans Corps is a student organization that provides support and advocacy for all Veterans' rights, benefits and services affiliated with the institution. Meetings will take place the first and third Tuesday of every month the fall semester, and will begin at 2 p.m. in the Veterans Resource Center (Room 1532). This group is open to the entire campus Veteran community, including former and current members of the United States Armed Forces and their dependents who are also WVU Parkersburg students, faculty or staff. Dates: Sept. 3 and 17; Oct. 1 and 15; Nov. 5 and 19; and Dec. 3 and 17. Contact Veterans Advocate Darren Shearlock at darren.shearlock@wvup.edu for more information.
WELCOME to Amanda Butler, our new Campus Service Worker. She can be reached at amanda.butler@wvup.edu, ext. 333, or in office 0104.
WELCOME to Jimmy Delaney, our new Maintenance Worker I. He can be reached at jimmy.delaney@wvup.edu, ext. 333 or in office 0104.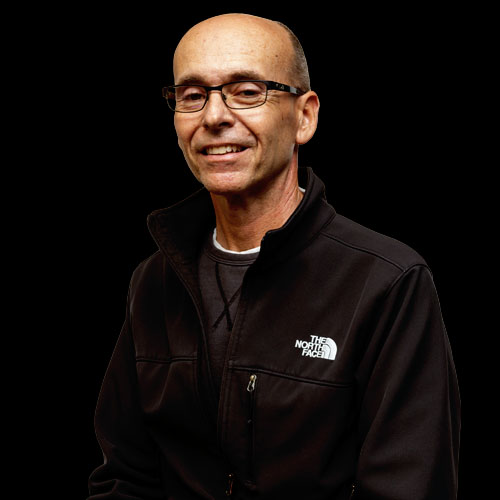 WELCOME to Jake Frady, our new Accounting Assistant II. He can be reached at jake.frady@wvup.edu, ext. 340 or in office 1110.
Employee of the Month – December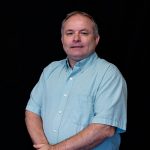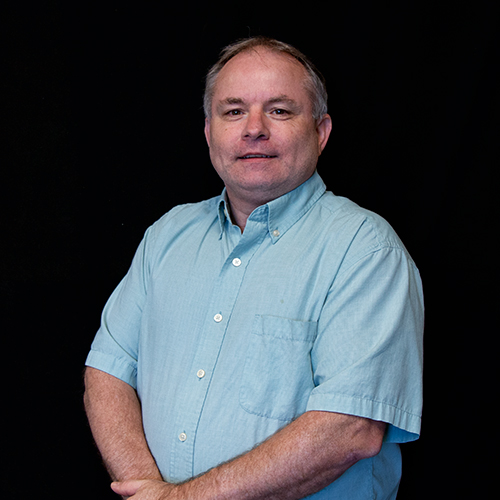 Tom Lemon
Program Specialist
Tom not only makes a genuine impact on the marketing and communication team but on all members of the campus community. He anticipates the needs of others – instead of waiting for someone to directly ask him to take action, he immediately begins a project when the bug is put in his ear. Tom also goes out of his way to make sure every print project is perfect from start to finish. This includes hand-delivering the final product within a timely manner…sometimes within minutes of its request. The best part is, Tom does everything with a smile on his face. He is a true example of what it means to go above and beyond.