GENERAL NOTICES
• The Poorhouse Rag will accept submissions for its 2021 Literary Magazine from February 25 to June 1. Students, faculty, staff and alumni are encouraged to submit prose, poetry, children's literature and art emphasizing social justice. All submissions will be considered for $50 genre, Foundation and President's Award prizes. Visit wvup.edu/poorhouserag for guidelines. Submit entries to thepoorhouserag@wvup.edu.
• Students can schedule an appointment for tutoring services or to use the Tutoring Center's science resources by emailing tutoring@wvup.edu. Zoom tutoring will be available Monday-Thursday, 8 a.m.-6 p.m., and Friday, 8 a.m.-4 p.m. Times and subjects can be found at tutoring.wvup.edu.
• The WVU Parkersburg Makerspace is now offering distance services! You provide the materials, information and necessary files, and we will make the project for you. The cost is $15 plus an Equipment Usage Fee which is determined before the start of the project. For more information or to get started, contact wed@wvup.edu or 304.420.8606.
• The Riverhawk Food Pantry is continuing to provide supplemental food assistance each week. Arrangements will be made for pick-up at the main campus or Jackson County Center. Case-by-case delivery options for those lacking transportation will be evaluated. Contact 304.588.0142 or kurt.klettner@wvup.edu if you need assistance.
• Help304 is an online crisis counseling resource available to individuals who want social, emotional, and supportive counseling via call, text, and chat. Visit help304.com/contact to receive immediate help. Crisis counselors are available seven days a week.
• The Ebscohost username and password has recently changed. Please contact wvuplibrary@wvup.edu for the updated credentials.
• Kurzweil Education is offering a text-to-speech for web content tool for students who need reading support. This tool will help students who use systems like Blackboard, Moodle and Canvas. Add the Read the Web extension (available for Chrome or Firefox) to your browser to have web content such as tweets or articles read aloud in 30 natural text-to-speech voices that read aloud in 17 languages and dialects. To download this extension, go to https://www.kurzweiledu.com/products/software-updates.html and look for the Chrome or Firefox Extension for Read the Web. For questions or help with accessing this tool, please contact the Center for Student Support Services at 304.424.8378 or deborah.berg@wvup.edu.
• Do you want Ricky the Riverhawk to make an appearance for your special event or meeting? If so, please complete the Ricky Request Form, which can be found at www.wvup.edu/forms or by clicking here. Please direct any questions to communications@wvup.edu or ext. 247.
EVENTS
• The Sigma Omega Chapter of Phi Theta Kappa will host a virtual information session, Jump Start with PTK, on Wednesday, March 10. Prospective members were notified of their eligibility into the organization through their student email with a letter from President Gilmer. New members will be inducted during a live, virtual ceremony on Tuesday, March 30. For more information, contact one of the Phi Theta Kappa advisors: Marie Butler (mbutler1@wvup.edu), Andrew Rochus (arochus1@wvup.edu) or Andrew Walker (awalker1@wvup.edu).
• The Veterans Cops will hold meetings every second and fourth Thursday of the month throughout the Spring 2021 semester. This month's meetings will take place on March 11 and 25, at 7 p.m., at meet.google.com/hyv-jqdq-mko. Contact Veterans Corp President Jared Smith at jsmit105@wvup.edu or 740-398-4584 or Veterans Advocate Darren Shearlock at dshearlo@wvup.edu or 304-424-8337 to learn more.
Visit facebook.com/VETcorpsWVUP to stay up-to-date with Veterans Corps news and events.
• WVU Parkersburg students are invited to attend a free Marshall University Zoom presentation by national speaker Kevin Hines on Monday, March 8, at 6:30 p.m. Kevin, a suicide survivor and filmmaker, will relate his survival story and discuss suicide prevention. The event is free and limited to the first 500 attendees. Register now by clicking here.
STUDENT CLUBS & ORGANIZATIONS
Please join us in welcoming Chris Birkhimer, Program Specialist (Education Division).
CONGRATULATIONS Rebecca Rhodes in her new role, Director.
CONGRATULATIONS Tess Martin in her new role, Director.
CONGRATULATIONS Logan Mace in his new role, Instructor.
Please join us in welcoming Hannah Kitchen, Admissions Counselor.
Please join us in congratulating Jennifer Conrad-Miller to her new role, Program Coordinator.
WELCOME Alan Day – Maintenance Worker I
WELCOME Sami Kincaid – Records Assistant III
WELCOME Angela Shrader – Records Assistant III
WELCOME Lori Winship – Records Assistant III
Please join us in congratulating Barbie Dunbar to her new role, Admissions Counselor.
Please join us in welcoming our new Campus Service Workers, Jasmine Roberts and Bernie Williams.
Please join us in welcoming Jimmy Delaney, Maintenance Worker I.
Please join us in welcoming Amy Wilson, Program Coordinator.
Employee of the Month – March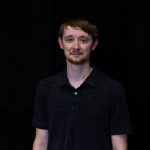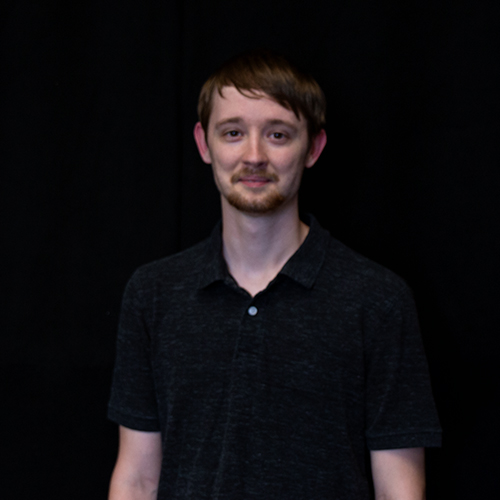 Austin Fields
Professional Technologist II
Employee of the Month – February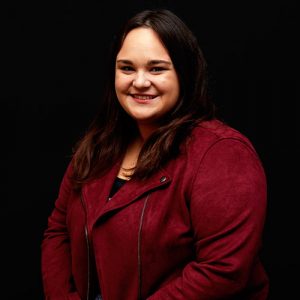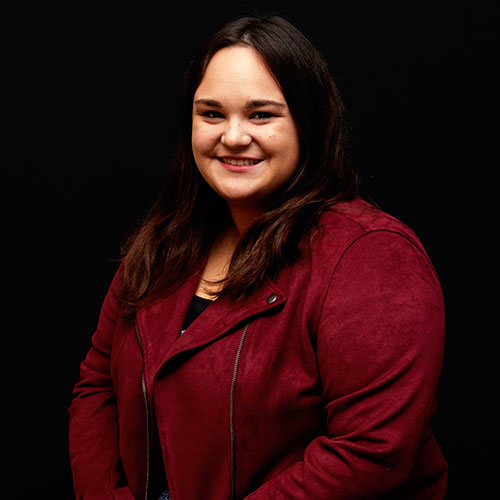 Melissa Fox
Records Assistant III