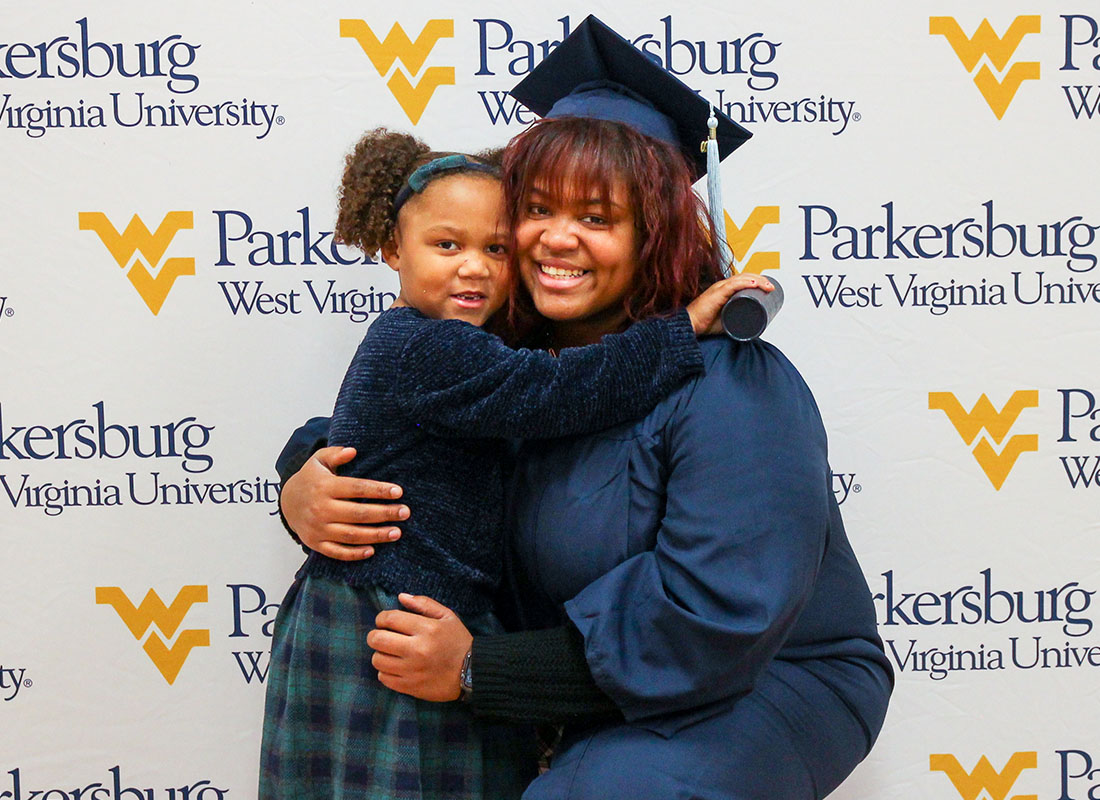 Parkersburg, W.Va. (December 14, 2020) – West Virginia University at Parkersburg recognized Fall 2020 graduates with a virtual commencement ceremony available for streaming on the university's Facebook page and YouTube channel. The college plans to award 247 certificates, and associate and bachelor's degrees to 225 students this semester, pending final grades.
Greetings were presented by Donna Smith, WVU Parkersburg Board of Governors chairperson, and Elaina Segsworth, Student Government Association president.
WVU Parkersburg President Dr. Chris Gilmer gave introductions and opening remarks. In his message to graduates, he expressed his admiration for students as they overcame new academic and personal challenges this year.
"I would remind the students what I remind every graduating class – no one comes to a moment like this alone," said Gilmer. "For generations, before you were even born, people you never even knew were already dreaming this dream and this moment for you."
Dr. Jeff Sapp, professor of Education at California State University Dominguez Hills, served as commencement speaker. A Parkersburg native, Sapp has been an educator, writer and activist the last 40 years. Among his many awards for writing and publishing, his children's book – "Rhinos & Raspberries: Tolerance Tales for the Early Grades" – won the Golden Lamp Award and the Association of Education's top honor. His co-authored book, "Rethinking Sexism, Gender, and Sexuality," won The American Library Association's Stonewall Honor Award. Not to mention, Jeff contributes to The Southern Poverty Law Center, Teaching Tolerance Magazine, The Simon Wiesenthal Center, The Civil Rights Memorial Center, The Museum of Tolerance and the Go For Broke Foundation.
Sapp shared his personal stories of adversity and success and encouraged graduates to look within themselves and those who supported them for the strength to achieve.
Sapp shared, "It's been a long journey to get to graduation, to this day. And, I bet there were some people who said you couldn't, but you showed them, didn't you?" He continued, "You may have to dig deep for things, but today tells you, you are more than capable of brilliance, of success and of claiming any goal you set for yourselves. You did it today, and you're going to do it again."
The college also conferred emeritus statuses to past faculty and staff.  Emeritus status is an honor bestowed by the university for a person's service and distinguished career. WVU Parkersburg presented the following titles:
Posthumous Emeritus: Debbie Baker, professor of Business
Emeritus: Janice McCue, Tutoring and Testing Center program coordinator
Posthumous Emeritus: Sy Sarkarat, professor of Business
To learn more about WVU Parkersburg and its community of graduates, visit www.wvup.edu. Classes are now enrolling for the Spring semester. Call 304-424-8310 or visit campus for more information.