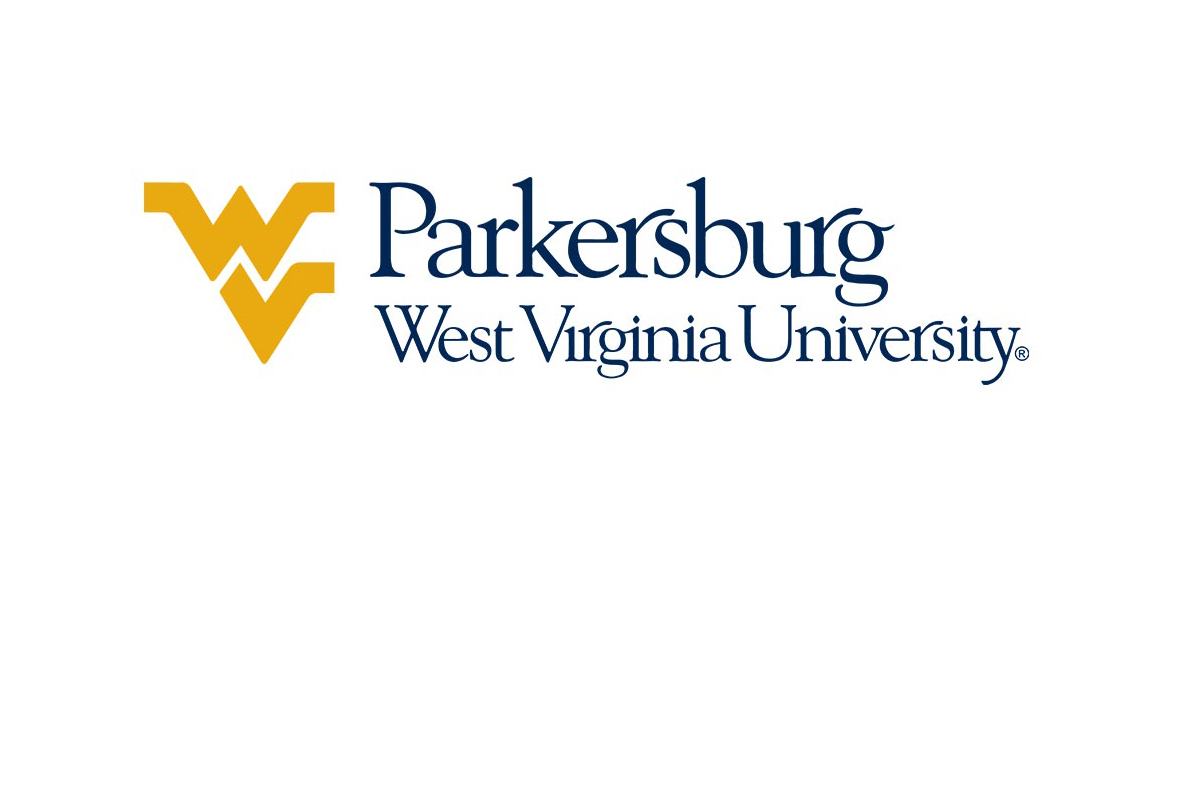 Parkersburg, W.Va. (June 2, 2020) – West Virginia University at Parkersburg is pleased to announce its President's and Dean's scholars for the spring 2020 semester.
President's Scholars
Students on the President's List maintained a 4.0 grade point average while earning 12 or more hours of college credit. The scholars include:
BERKELEY COUNTY – Martinsburg: Judy Courtney;
BOONE COUNTY – Seth: Sarah Foster;
BRAXTON COUNTY – Gassaway: Jacob Ellis;
DODDRIDGE COUNTY – Salem: Eliana Sias;
West Union: Raine Fritz;
GREENBRIER COUNTY – Ronceverte: Ashtann Brown;
HAMPSHIRE COUNTY – Levels: Lindsey Pearce;
HARRISON COUNTY – Salem: Sydney Keith;
JACKSON COUNTY – Advent: Levi Butcher;
Cottageville: Jonathan Fields; Andrew Hoschar; Randi Stalnaker; Brittany Sword;
Evans: Lucas Smith;
Given: Catherine Shouldis;
Kenna: Klarie Garnes; Jace Hill;
Millwood: Tiffany Bever; Jacie Shaver; Jalyn Shaver;
Ravenswood: James Bergum; Alexa Claypool; Jordan Knotts; Fiona Lane; Sean Matics; Anthony Vespucci;
Ripley: Paige Barr; Gabriel Haynes; Nisha Holley; Anna Kimble; Isaiah Riffe; April Wilcox;
Sandyville: Sara Almashy; Samantha Blankenship; Brooke Hatcher;
KANAWHA COUNTY – Charleston: Eden Cunningham;
MARSHALL COUNTY – Moundsville: Mitchel Herbold;
MASON COUNTY – Letart: Noah Litchfield;
Mason: Joshua Petry;
New Haven: Bryton Grate;
Point Pleasant: Benjamin Halley;
PLEASANTS COUNTY – Belmont: Alexis Carder;
Saint Marys: Peyton Auxier; Hannah Barker; Summer Bayless; Robert Bills II; Jocelynn Campbell; Bralynn Davis; Jacob Elder; Lara Fetty; Dylan Fitzsimmons; Brody Grimes; Emily Hadley; Ryan McCoy; Bethany Mcfarland; Mary Taylor; Mallory Webb; Kylie Wright;
Waverly: Lakyn Ankrom;
RITCHIE COUNTY – Cairo: Eric Darnold;
Ellenboro: Brandon Bowie;
Harrisville: Lily Butcher; Ashley Cox; Katelyn Lambert; Amanda Mowery;
Pennsboro: Natasha Cox; Alexander Gilliland; Madeline Hilvers; Tanner Langmeyer; Hannah Ray; Sherilyn Stahlman;
Smithville: Brianna Luther;
ROANE COUNTY – Reedy: Kaitlyn Bowen; Madison Marshall;
Walton: Jamie Huffman;
TYLER COUNTY – Lima: Abigail Thompson;
Middlebourne: Shayla Griffey; Regan Smith;
Sistersville: Erin Gieseke; Hallie Placer; Savannah Wright;
West Union: Amanda Gist;
WETZEL COUNTY – New Martinsville: Holly Moore;
Paden City: Tanya Duncan;
WIRT COUNTY – Creston: Hannah Stephens; Matthew White;
Elizabeth: Addie Bailey; Paul Bunner; Toni Cain; Hunter Hickman; Shawn Jones; Jeremy Kelbaugh; Thomas Mullenix II; Penny Shrader; Shannon Stanley; Kaitlyn Thompson;
Leroy: Aarin Cale;
Palestine: Brooklyn Smith;
WOOD COUNTY – Belleville: Olivia Smith;
Davisville: Sierra Hays; Johnathan Hitt;
Mineral Wells: Caroline Affolter; Fallyn Buffington; Nicholas Johnston; Tiffany Johnston; Alicia Life; Caitlin Moat; Miranda Reed; Tkeirston Sams; Megan Wilson;
Parkersburg: Timothy Bales; Jillian Ballengee; Casie Bevins; Justin Blevins; Morgan Bonnett; Holly Buskirk; Sean Carpenter; Brennan Commiskey; Casey Daggett; Olivia Dailey; Seneca Donahue; Danielle Folwell; Travis Fordyce; Cameron Gault; Serena Graham; Emily Hess; Erika Johnson; Joshua Johnson; Nicholas Johnson; Kristofer Jones; Paris Kessinger; Paige Leasure; Alexander Life; Abbi Marshall; Glen McGee; Kris Miller; Traci Mills; Sarina Morris; Darlin Muelas Cruz; Rebecca Mullans; Tristan Opel; Lacy Parsons; Daniel Parsons Jr.; Breanna Pelfrey; Jessica Perkins; Ashley Perry; Anthony Province; Lacey Prunty; Candy Pyles; Hanna Richards; Jennifer Riffle; Janine Roddey; Jasmin Ross; Madison Sayre; Andrea Sears; Aaron Sereno; Kelsey Short; Kaci Sink; Shawn Stark; Whitney Stewart; Robert Taylor; Alexandra Tennant; Douglas Tingler; Chris Vanfossen; Elizabeth Vincent; Victoria Voshel; Cyndie Wade; William Watson; Matthew Whited; Kimberly Matheny;
Rockport: Jonathan Winkler;
Vienna: Lyndsay Baker; Julia Blair; Jennifer Broffman; Austin Cutlip; Nicole Evans; Michelle Gonzalez; Leah Harvey; Loren Hays; Catherine Hudson; Christina Mcfee; Daniel Miller; Chris Nicholson; Mikaela Randolph; Kelsie Sanders; Nathan Settle; Bryan Van Norman; Matthew Wilson;
Walker: Jacob Brannon; Ashley Gilbert; Savana Goff; Trevor Woodyard;
Washington: Shaun Belcher; Asia Brady; Annette Emrick; Ella Hardman; Chasity Kerns; Kasandra McCartney; Alex Saunders; Lydia Walters; Heather Lawson;
Waverly: Whitney Kiger;
Williamstown: Emma Coiner; Devon Dalrymple; Kayla Deem; Rhonda Galyean; Jefferson Haught; Ivy Linger; Tiffany Longwell; Hallie Oblisk; Mara Rinehart; Courtney Taylor; Joshua Taylor; Kevin Townsend; Jessika Walters;
OHIO – Belpre: Nicholas Hampton; Jessica Heck;
Coolville: Owen Tidd;
Little Hocking: Chase Weihl;
Malta: Tori Gormley;
Marietta: Kelsie Ross; Joseph Taranto; Lacey Wilson;
Waterford: Abigael Huffman;
Zanesville: Shyanne Baker.
Dean's Scholars
Students named to the Dean's List maintained a 3.5 grade point average while earning six or more hours of college credit. The scholars include:
BARBOUR COUNTY – Moatsville: Bailey Nestor;
BERKELEY COUNTY – Martinsburg: Daniel O'Brien;
BRAXTON COUNTY – Rosedale: Shelldyn Nicholas;
CABELL COUNTY – Huntington: Katy Copeland; Hannah Workman; Karen Workman;
CALHOUN COUNTY – Arnoldsburg: Mackenzie Holbert;
Grantsville: Matthew Rush;
DODDRIDGE COUNTY – Center Point: Samantha Sullivan;
Greenwood: Carter Lipscomb;
New Milton: Jocelyn Atkinson; Heidi Bee; Abigail Nicholson;
Pennsboro: Tara Mossor;
Salem: Alyssa Barnes; Griffin Devericks; Alexia Poling;
Smithburg: Mahalia Richards;
West Union: Madeleine Bates; Maci Britton; Reese Burnside; Jared Harris; Madison Heflin; Abigail Janschek; Gabrielle Jones; Trinity Neely; Ty Spurlock; Trace Swisher; Stephenie Travis; Staclyn White; Mckenzie Wright;
FAYETTE COUNTY – Fayetteville: Samantha Bess;
GILMER COUNTY – Glenville: Rose Knight;
HARDY COUNTY – Moorefield: Christa Burton; Pamela Haynes; Myra Kessel;
HARRISON COUNTY – Salem: Isabella Glaspell;
Shinnston: Memphis Murphy;
JACKSON COUNTY – Cottageville: Daniel Easter; Makayla Edwards;
Given: Megan Barnett; Reagan King;
Kenna: Jahlea Bumpus; Jessica Goosman; Kayla Jones; James Thomas; Joseph Wortham;
Le Roy: Adrianna Martin; Isaiah Price;
Millwood: Devin Haid; Hailey Miller;
Ravenswood: Alexis Adkins; Victoria Allinder; Allie Barton; Caylee Carmichael; Kendra Casto; James Dale; Rachel Fisher; Nathanael Flesher; Allison Fletcher; Jaime Gillespie; Emily Givens; Jacob Graham; Heidi Hess; Sheridin Hinzman; Victoria Hudson; Michael Hupp; Logan Jarrett; Macey Manns; Michael Moore; Ryan Moore; Aubrey Nichols; Michaella Prater; Alison Shumate; Keiah Stewart; Trevor Tallman; Lisa Thompson; Sarah Young;
Ripley: Anna Belcher; Victoria Cochran; Victoria Cunningham; James Dobbs; Griffin Durst; Mercedes Freshour; Joely Good; Whitney Harmon; Miranda Johnson; Jonathan Jones; Eva Mangun; Bobbi Nichols; Mary Pittman; Elijah Randolph; Micah Ranson; Avrial Sayre; Katherine Simmons; Johnathan Zuniga;
Sandyville: Felicity Ayers; Alexandra Miller; Karissa Neeley; David Smith;
KANAWHA COUNTY – Belle: Victoria White;
Charleston: Emily Burdette; Ryan Burgess; Samuel Johnson; Courtney Mongold; Jacqueline Pring;
Chesapeake: Phillip Priddy;
Clendenin: Jennifer Mitchell;
Elkview: Annessa Sweeney;
Nitro: Stephanie Pitzer;
Saint Albans: Morgan Cook, Lindsey Seacrist; Kirsten Wiik;
South Charleston: Candace Morgan;
LEWIS COUNTY – Jane Lew: Erica Anderson;
LINCOLN COUNTY – Branchland: Ashley Spence;
Yawkey: Kassie Mccormick;
LOGAN COUNTY – Amherstdale: Tracy Amburgey;
Logan: Natasha Townsend;
Whitman: Ciara Noe;
MARION COUNTY – Fairmont: Edward Rothwell;
MARSHALL COUNTY – Glen Easton: Katelyn Arnett;
MASON COUNTY – Evans: Stella Turner;
Leon: Valissa Bailes; Emily Keefer;
New Haven: Lauryn Fields;
Point Pleasant: James Dabney; Casey Davis; Josiah Sargent; Wyatt Wamsley;
MINGO COUNTY – Delbarton: Cameron Dempsey; Carl Dempsey;
MONONGALIA COUNTY – Morgantown: Baldev Krish Rathore; Karanveer Rathore;
NICHOLAS COUNTY – Craigsville: Taylor Brown;
Dixie: Donna Nelson;
PLEASANTS COUNTY – Belmont: Rachel Gumm; Michelle Neff; William Stanton;
Saint Marys: Shelby-Jo Anderson; Colton Barnhart; Jenna Barnhart; Ciara Bennett; Anthony Bowie; Richard Burkhammer; Summer Burkhammer; Aimee Chambers; Kelly Chandler; Aidan Cosper; Gabrielle Cunningham; Isabella Davis; Mara Eisenbarth; Brendan Fox; Rachal Hashman; Jaden Hatcher; Karly Henderson; Sydney Maston; Kylie Myers; Miranda Myers; Abigail Peckens; Willio Rene; Logan Rice; William Steele; Kyle Taylor; Juan Timmons; Amanda Ward; Aaron Wince;
Waverly: Jamie Broscious; Hannah Mollohan;
PUTNAM COUNTY – Buffalo: Hannah Matthews;
Hometown: Joseph Nesbitt;
Scott Depot: Melissa Melton;
RALEIGH COUNTY – Crab Orchard: Shawna Hopkins;
RITCHIE COUNTY – Bristol: Kent Bee;
Cairo: Rebecca Adams; Andrea Lancaster; Roxy Monroe; Julia Spears; Nathan Windom;
Ellenboro: Kristie Campbell; Ashley Davis; Caleb Kuffner; Trinity Smith;
Harrisville: Alexis Beck; Ashley Beck; Carigan Hayes; Kayla Holbrook; Logan Hostuttler; Andrea Kirk; Miguelina Mcmichael; Garrett Owens; Isaac Slater;
Pennsboro: Kenneth Church; Avery Taylor; Olivia Vanoy; Caitlan Wanstreet; Kaitlyn Wass; Dakota Wayne;
Pullman: Mackenzie Harshbarger; Leewood Molessa; Brady Reed;
Smithville: India Hodge; Gideon Mossor;
ROANE COUNTY – Gandeeville: Stacey Miller;
Looneyville: Emily Smith;
Reedy: Anna Errickson; Felicity Shannon; Holly Terrell;
Spencer: Derek Freshwater; John Mcintyre; Zachary Whitehouse;
TYLER COUNTY – Alma: Ashlyn Miller; Lauren Seckman;
Friendly: Haylea Lemasters; Sierra Mace; Jaden Schofield; Jacob Sharp; Sydney Smith;
Jacksonburg: Kelsi Vandruff;
Middlebourne: Imagen Anderson; Abigail Ebert; Katlyn Griffey; Allie Miller;
New Martinsville: Katelyn Stillwagoner;
Sistersville: Samantha Barnhart; Theodore Day; Izic Fiber; Anna Griffith; Madeline Ice; Abigail Kemp; Claire Miller; Levi Morgan; Sadie Nichols; Levi Shreves; Brittney Strum; Avery West; Hali Westcott;
WAYNE COUNTY – Kenova: Tasha Curnutte;
WETZEL COUNTY – Paden City: Brock Yeater;
Pine Grove: Kimberly Campbell;
WIRT COUNTY – Brohard: Mikaela Baccay;
Creston: Kassandra Starcher:
Elizabeth: Curtis Browning; Elle Campbell; Madison Cogar; Deborah Darling; Haylee Exline; Kaitlyn Frazier; Beth Goodwin; Seth Kerby; Shayna Lowe; Daniel Mccloy; Kaysi Trickett;
Palestine: Kaitlyn Lockney; Peyton Richards; Dakota White; Stacey Wyer;
WOOD COUNTY – Belleville: Ellora Foggin; Sarah Hanley; Sarah Kaufman; Mckayla Kemp; Keith Smith; Amy West;
Davisville: Ashleigh Carter; Stephanie DeBerry; Shannon Dickerson; Zachary Elkins; Becky Ellison; Emily Fowler; James Lutz; Tyler Marlow; Cameron Matheny; James Mccay; Lesley Miller; Breeanna Moore; Amy Smith; Ryan Westfall;
Mineral Wells: Tori Aronhalt; Corey Beverage; Zoë Bookman; Isabelle Bradley; Emily Browning; Brooke Buchanan; Cole Burrows; Dylan Daley; Ryan Daley; Emily Dugan; Jaylee Dye; Caitline Ferguson; Michael Fulmer; Mikayla Gessel; Rhylea Graham; Taylor Graham; Nathan Grygiel; Nicholas Hayner; Rebekah Hogsett; Robert Jarvis; Keithlynn Johnson; Hannah Kinzer; Jessica Life; Danielle Lockhart; Cortnie Logston; Chelsy Martin; Kenneth Mason; Alyssa Milburn; Autumn Morehead; Justina Morris; Tiarra Nicholson; Cynthia Rawson; Kirstin Reynolds; Tyiesha Robinson; Blake Snyder; Jordan Stanley; Megan Swearingen; Austin Vannoy; Hannah Warner; Elizabeth Weaver; Margaret Womack; Chelsey Yates;
Parkersburg: Kimberlynn Adams; Chase Anderson; Leea Armstrong; Austin Atkinson; Jayda Aucoin; Sierra Backus; Maighan Bailey; Peyton Barton; Tristen Beha; Kevin Biehl; Connor Blevins; Alayna Boggs; Antonia Bonnell; Dylan Bowers; Taylor Bowser; Sara Brace; April Brooks; Alexandria Bunner; Allison Burchard; Dylan Byrd; Joshua Campbell; Mason Cantwell; Morgan Carez; Daniel Carnes; Amy Cass; Raina Chandler; Adam Colunga; Luke Commiskey; Ali Cooper; Rebecca Cottrill; Justin Cronin; Emily Cunningham; Rachel Cunningham; Alexis Dailey; Angela Davidson; Dahlia Davis; Jamicha Davis; Leena Davis; Shelby Dearth; Ashleigh December; Jonathan Defibaugh; Ranchie Delacruz; Megan Dennis; Alyssa Dickerson; Travis Doss; Kiah Eastwood; Brandy Edgar; Devin Elder; Emilee Ellison; Bradley Emerick; Joshua Enoch; Chelsie Fast; Joseph Ferrell; Rodney Ferrell; Shaleigh Ferrell; Brian Flinn; Taylor Flowers; Katerina Floyd; Stacey Fordyce; Madison Forshey; Preston Forshey; Dusty Fox Jr.; Corey Frazier; Kenneth Freeman; Michael Gaines; Makenna Gibson; Evan Goudy; Clayton Griffin; Toni Grogg; Ethan Grose; Josh Haines; Alexia Haislop; Rashelle Hamilton; Cassandra Hammel; Austin Handley; Isabella Haynes; Bradley Hayton; William Helman; Angel Hill; Abigail Homan; Samuel Homan; Amy Hupp; Michaela Hupp; Morgan Hupp; Kaileigh Husk; Adrienne Isaacs; Erica Jackson; Lisa Jacobs; Emily Jones; Kelly Jones; Glenna Kaltenecker; John Kinnaird; Nicole Kittrell-Hughart; Desiree Krafft; Daniel Kyer; Garrett Lamar; Justin Lamb; Ashley Lewis; Lee Lynch; Kendal Mader; James Malson; Steven Marshall; Tyler Martin; Terry Mcdonald; Kayla Mcfee; Mary Mcgill; Brayden Mcnickle; Bethany Meek; Wesley Mendoza; Preston Metzger; Mikala Miller; Savannah Miller; Gregory Moore; Jessica Morales; Clay Morgan; Jennifer Morris; Brianna Myers; Madison Newbanks; Mitchell Newbanks; Blessing Onianwa; Emma Padden; Isaac Parsons; Joseph Pavelich; Lauren Pelfrey; Jennifer Phillips; Lindsay Proffitt; Kathleen Quattrucci; Karissa Quillen; Chante Rake; Gabriel Ray; Emily Rexroad; Robert Richards; Nathaniel Rippeto; Jenna Robinson; Nick Roedersheimer; Ethan Rutherford; Gregory Sams; Maggie Sauers; Parker Schartiger; David Sears; Daniel Seebaugh; Zachary Seese; Kelly Senchyshak; Timothy Sharp; Andrew Shaw; Evan Sheets; Victoria Shepherd; Womba Shepherd; Austin Sheridan; Samuel Shreves; Renee Simms; Elliott Smith; Korey Smith; Casch Somerville; Madison Spears; Ryan Starcher; Justin States; Ian Stengel; Madison Stewart; Dakota Stinson; Michelle Sturm; Bailey Surbaugh; Kailynn Taylor; Alexandra Tennant; Reganne Thomas; Remy Toncray; Dalton Turner; Matthew Vanmeter; Donatas Vasauskas; Cody Watkins; Paul Weekley; Sarah Weeks; Carolyne Welling; Justin Welsh; Emma West; Levi Westfall; Stacey Westfall; Taylor Westfall; Daniel Wharton; James White; Stacey Whitlatch; Makalah Williams; Marissa Williams; Olivia Williams; Hollie Williamson; Jennifer Williamson; Breanna Wilson; Makenna Winans; Sarah Woofter; Trinity Yoak; Jason Young; Kara Leisure; Jonathan Reynolds; Ocean Smith;
Rockport: Logan Archer;
Vienna: Hunter Ackerman; Danielle Amos; Zachery Anderson; Julia Auch; Isaac Bond; Charles Boston; Olivia Casto; Olivia Christ; Grace Cox; Jordan Cunningham; Dawson Cyran; Seth Davidson; Jay Davies; Abigail Davis; Justin Davis; Paul Day; Rylan Dudley; Jesse Eaton; Mckenzie Flinn; Thomas Flis; Darcie Fonner; Kelly Gordon; Eryn Gray; Azarian Grim; Taylor Hoover; Claire Hudson; Dylan Huynh; Rylee Kisner; Hannah Lamb; Alex Lauer; Elizabeth Malm; Farrah Mcginnis; Sarah Moise; Stephen Nguyen; Brianna Owen; Amanda Parsons; Khylan Plants; Cyan Poling; Jared Ream; Julian Siefert; Kowsik Siva; Lacey Smith; Cleo Spader; Cassell Stewart; Marymichael Strobl; Cindy Todd; Cameron Tracewell; Jane Uhl; Audrey Ungar; Nina VanWay; Tyler Walker; Tiffani Walters; Bryon Yetter; Leslie Yetter;
Walker: Derek Ballengee; Joshua Brannon; Devin Cooper; Kylee Dean; Anna Haught; Kaylynn Hill; Katie Hudkins; Michelle Moore; Caden Tallman; Darian Wright;
Washington: Mitchel Allen; Kaitlyn Boston; Hunter Brode; Janella Camp; Kinley Caudle; Haley Cothern; Zackary Cunningham; Corettia Davis; Taya Davis; Amy Dean; Amy Dent; Madison Dye; Kohl Eddy; Amanda Emrick; Kayleigh Fanelli; Paige Flanigan; Kameron Gilbert; Riley Harris; Taylor Harrison; Katelyn Hofmann; Jamie Hughes; Rylan Johnson; Madison Jones; LaDawn Joy; Adreana Linville; Gracie Lowers; Bryanna Monroe; Evan Onestinghel; Audra Parker; Meredith Perkins; Chase Porter; Kaitlyn Reamer; Cierra Richter; Javier Santelices; Amanda Stout; Wanda Turner; Zachary Watson; Brady Whipkey; Joseph Whipkey; Jacob Wilcox; Julie Wolfe; Emily Yanok; Lauren Yoak;
Waverly: Meredith Davis; Jaimi Fleming; Stevie Florence; Jacob Huggins; Logan Rhodes; Amber Ward;
Williamstown: Kendra Allen; Laurel Allen; Talia Atkinson; Skyler Blatt; Jacob Britton; Tressa Burton; Heather Carpenter; Samuel Cremeans; Mason Deem; Emily Dietz; Zachary Doughty; Stella Flanagin; Victoria Gaston; Ashley Gates; Anna Gibbs; Austin Gordon; Lakin Hall; Ella Hesson; Brittney Hooper; Chloe Hooper; Kathryn Hubbard; Allison Hurst; Camryn Irvin; Drew Johnson; Jerry King III; Laura Maidens; Lilly McMullen; Taylor Mock; Tyler Moore; Olivia Morris; Ronald Morrison; Elizabeth Newton; Sydney Newton; Ryan Nickoson; Brooke Parsons; Allyson Pickering; Katelyn Pickering; Nicole Reynolds; Kayli Sauro; Lauren Sexton; Michael Shotwell; Kelsey Smith; Hussein Sow; Yurgita Vaidya; Laken Valentine; Samantha Ward; Bailee Westbrook; Destinee Williams;
CALIFORNIA – San Diego: Ethan Rhodes;
COLORADO – Elbert: Jake Merritt;
ILLINOIS – Normal: Angela Hunt;
OHIO – Ashland: Jordan Hoffman;
Belpre: Mary Aquino; Rebecca Garrett; Sabrina Lincoln; Cheryl Logston; Mara Mendenhall; Mikah Mcintyre; James Perkins Jr.; Benjammin Sampson; Hannah Sprout;
Clarington: Anna Betts;
Coolville: Ashley Ward;
Cortland: Vanessa Hedrick;
Cutler: Courtney Shaffer;
Fleming: Rebecca Gilliland; Matthew Stuckert;
Little Hocking: Christine Berg; Evelyn Gesell; Amber Riggins; Ryan Simoniette; Tori Sydenstricker; Paiten Wotring;
Marietta: Majeda Al Waked; Anna Cunningham; Derek Duckworth; John Grega Jr.; Taryn Harris; Emily Hinton; Katlyn Holsinger; Stephanie King; Brandie Knotts; Megan Ludwig; Amanda Snyder;
Pomeroy: Jonathan Garrett;
Portland: Emily Hall;
Racine: Kendra Barton;
Reedsville: Brianna Ayres; Gail Hollon;
Summerfield: Macy Warner;
Tuppers Plains: Tyler Hensley;
Vincent: Douglas Summers;
Waterford: Nikki Mccutcheon;
Whipple: Audrey Erb;
OKLAHOMA – Mcalester: Barry Smith.