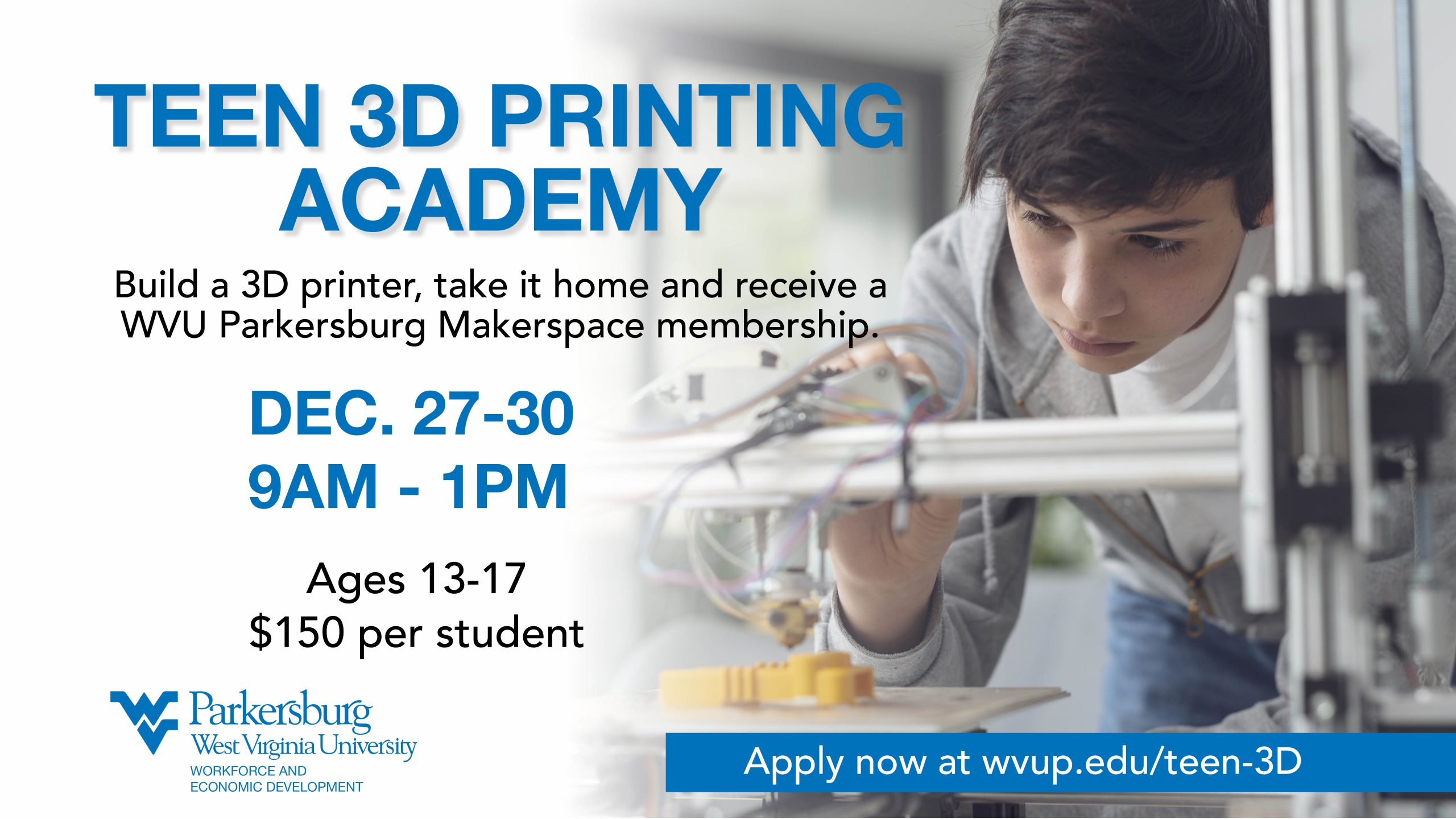 Teen 3D Printing Academy
536 people viewed this event.
Most people know of 3D Printing, but how many truly understand it? In this Teen 3D Printing Academy offered by WVU Parkersburg's Workforce and Economic Development division, students will get to know 3D Printing inside and out, literally; students will be building their own 3D printers that they will take home when finished, giving them an opportunity to learn and understand 3D Printing from its foundation up.
Download the application and schedule now at wvup.edu/3D. Applications are due December 1, 2021. The program is limited to the first 20 applicants.
Dates: December 27-30, 2021

Time: 9 a.m. – 1 p.m. (Classes will be provdied via Zoom.)

Ages: 13-17

Cost: $150